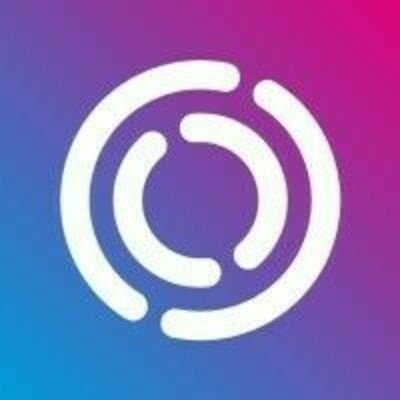 Free2move
Senior Frontend Developer VueJS/Angular | MarketPlace (m/w) 🚀
Permanent contract

 

Possible full remote

Education:

Not specified

Experience:

Not specified
The company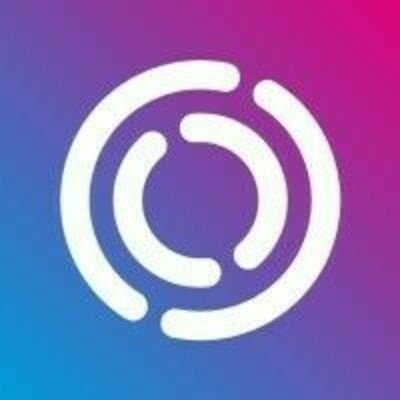 Free2move
Mobility, Collaborative Economy, Tourism

From 250 to 2000 employees
The job
Senior Frontend Developer VueJS/Angular | MarketPlace (m/w) 🚀
Permanent contract

 

Possible full remote

Education:

Not specified

Experience:

Not specified
Who are they?
Créée en 2016, Free2Move 🚀 simplifie les usages liés à la mobilité en proposant une large offre de services pour satisfaire les besoins de 🚘 déplacement de tous.
Avec Free2Move, vous pouvez louer un véhicule pour faire une course ou une citadine pour votre séjour en Italie 🏖️, réserver un parking durant votre week-end à Paris… le tout en un clic, sur notre plateforme web/mobile ! 📲
Née du rapprochement du Groupe Stellantis 🚗 et de la start-up TravelCar, Free2Move, grâce à son agilité et à son esprit de conquête a réussi à s'imposer en à peine 6 ans 🚀 comme un acteur de référence pour révolutionner la mobilité de tous les voyageurs.
Devenu le réflexe #1 pour plus de 6 millions d'utilisateurs 👑, Free2Move opère dans plus de 170 pays à travers les 5 continents 🌎 et est disponible en 30 langues et 26 devises. 5000 partenaires nous font confiance et plusieurs centaines de milliers de véhicules sont disponibles !
Si vous souhaitez rejoindre une équipe de +250🏆 experts et des projets internationaux audacieux, alors vous êtes au bon endroit ! 🎯
Vous évoluerez dans une structure ultra-dynamique, innovante, agile, tournée vers l'international et intégrerez nos talentueuses ❤️équipes♥️, pleines d'idées et de motivation et aux compétences pluridisciplinaires, à la croisée de l'éco-système digital et du secteur de l'automobile, en pleine mutation.
💺 REJOIGNEZ-NOUS !
💯 C'est passionnant, vous verrez🔥!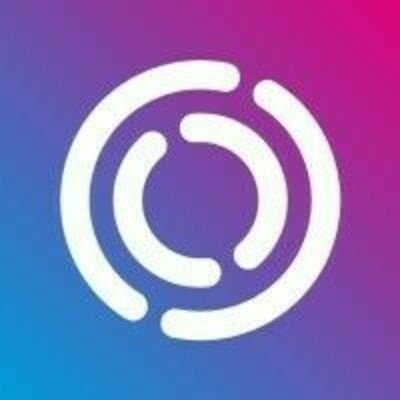 Visit the profile
Rencontrez Elodie, Marketplace Business Director

Rencontrez Erica, Marketing Project Manager

Rencontrez Romain, IT Project Manager
Job description
Created in 2016, Free2Move 🚀 simplifies mobility-related uses by offering a wide range of services to satisfy everyone's 🚘 travel needs.


With Free2Move, you can rent a city car for your stay in Italy 🏖️, find the nearest charging station ♻️ for your electric vehicle in Europe, book a car park during your weekend in Paris... all in one click, on our web/mobile platform! 📲

Born from the merger of the Stellantis Group 🚗 and the start-up TravelCar, Free2Move, thanks to its agility and its spirit of conquest has managed to establish itself in just 6 years 🚀 as a reference player to revolutionize the mobility of all travellers.

Having become the #1 reflex for more than 6 million users 👑, Free2Move operates in more than 170 countries across 5 continents 🌎, is available in 30 languages and 26 currencies.5,000 partners trust us and several hundred thousand vehicles are available!

If you want to join a team of 250🏆 experts and bold international projects, then you're in the right place! 🎯

You will evolve in an ultra-dynamic, innovative, agile, internationally-focused structure and integrate our talented ❤️teams♥️, full of ideas and motivation and with multidisciplinary skills, at the crossroads of the digital eco-system and the fast-changing automotive sector.

                                                                            💺 JOIN US!
                                                                💯 It's exciting, you'll see🔥!

In the B2C teams, you will work on all the services offered by Free2Move, in particular on Car Sharing, Car On Demand, Rent, Park, CMC, .... And also on the back-office interfaces for our customers.

2023 will be a pivotal year for the evolution of our products: Quality, Industrialization, Optimization and Accessibility will be at the heart of our strategy.

Your missions :

Under the direction of the Head of Engineering B2C, the team consists of over 20 people (Full-Stack Dev, iOS, Android, Support and maybe you.


Develop new services or change the existing one
Develop the existing in a Front architecture adapted to the ambition of the company
Ensure the quality of the code as well as its maintainability
Ensure the follow-up and maintenance of the bookstores
Participate to the delivery (Run)
Build and maintain a Design System
Be the guarantor of good practices and respect for a good level of accessibility (RGAA, WCAG and ADA) of our products (Web)
Be proactive on Front architecture issues
Manage production issues
Participate in technical experiments with a view to improving services (for example doing POCs with other programming languages)
Actively participate in the life of the Chapter Web
Our working environment
🔧 Source management: CodeCommit, migration in progress to Gitlab
🔧 Infrastructure: AWS, Kubernetes, Docker

🔧 CI / CD: Transition underway to Gitlab-CI with Terraform
🔧 We started the migration of our services to a microservice architecture
🔧 Ticketing under Click-Up

Expected skills:


🔧 Vue.JS
🔧 AngularJS (Legacy part)
🔧 Git
🔧 Know how to read and write documentation in English
🔧Set up "from Scratch" a design System
🔧 Knowledge of Web Accessibility standards (RGAA, WCAG)
🔧 You are autonomous, rigorous, dynamic, curious and know how to be a force for proposal
🔧 You have at least 5 years of experience
Nice to have:
🔧 AWS
🔧 Kubernetes
🔧 Docker
🔧Gitlab

What we offer:
Working at Free2Move means becoming part of a tribe in which the culture of performance rhymes with a good atmosphere. And it is also :

A start-up spirit supported by a large Group 🥇
Depending on your mission, a possibility to work in full remote wherever you are, in hybrid or within our different offices! ⛵️
The opportunity to revolutionise the uses of mobility with us! 🚘
A neat integration to start well 🎁
Lots of possibilities for development 📈
Collaboration with multidisciplinary and international teams 💪🏼
International projects to perfect your background! 🌍
A Swile card to enjoy all the restaurants around you! 🍝
A mutual insurance financed at 60% and a providence in case of hard times financed at 100%!
Table football battles to relax ⚽️
...This list is not exhaustive...

Job type:
CDI 
Full remote OR  in the heart of the 9th district in Paris
To be filled asap
 

👀*Psst...! On vous file une combine :) Postulez, de préférence, en anglais 🇺🇲
Questions and answers about the offer