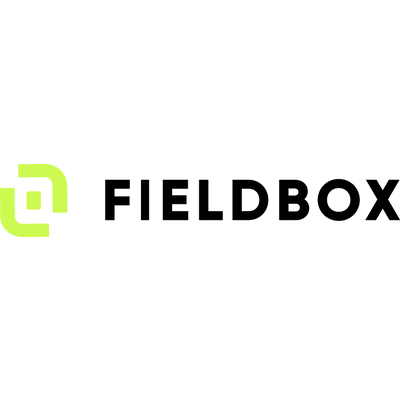 FIELDBOX
Digital Transformation Project Manager - Director / Account manager Looking for several talents with 8 to 15 years' experience
Bordeaux…
View more
+2
Who are they?
Our business: We help industrial companies to accelerate their digital transformation and dramatically improve their operational efficiency and competitiveness with data, software and AI. Our clients include CAC 40 companies, as well as small and medium-sized companies on five continents and over 150 industrial sites.
What makes us special: We offer a complete range of services, combined by latest technologies, covering the entire lifecycle from ideation, business value assessment, industrialized solution development, deployment, run and scale.
Our positioning: We seek long term partnership-relation with our clients. We can help them define their digital strategy and AI roadmap, build & run a solution, train, and transfer skills, set up and professionalize R&D or innovation units or digital & AI factories.
Our teams: A virtuous combination of three areas of expertise:
Business expertise: industrial operations & engineering.

Technical expertise: data science, software engineering & devops.

Delivery management expertise: managing digital projects and setting digital factories.
Job description
Your missions:
We are looking for high-potential, multi-skilled talents to grow our Delivery management team and support our growth with one or more of our customers.
Your objectives and level of responsibility (client portfolio, project complexity, involvement in operations steering) will be adapted according to your experience and background.
Manage our multi-disciplinary teams and our delivery activities on client projects.

Ensure timely and quality delivery and strive for a high level of client satisfaction.

Understand the client's digital ecosystem and identify key decision-makers.

Develop a relationship of trust with decision-makers.

Become a recognized and legitimate peer to these decision-makers, capable of advising and challenging them, with the support of our business and technical experts, on use case and AI/digital roadmap, on technological innovation opportunities, and on the evolution of the organization and governance of their digital ecosystem.

Anticipate their needs and be a driving force raising awareness and arousing interest on new topics, to strengthen our position and secure recurrent revenue.

Define, with Sales & Business development Director, the commercial strategy and coordinate related actions and contributors who may be business developers, lead experts or delivery teams.

Prepare the ground, if the context allows, to establish a long-term partnership with the customer and make Fieldbox the preferred digital services provider.

Lead a community of Fieldbox's Digital Transformation Engineers around delivery management (managing digital projects and setting digital factories) to develop know-how and share best practices.

Contribute to people development and recruitment.
Preferred experience
Experience and skills required:
At least 15 years' experience in a consulting firm specialized in industry or digital transformation, or in a digital services provider.
Extensive experience of project management, particularly in fixed-price and agile mode, with the ability to challenge and lead the customer to adopt a design-to-cost / design-to-value approach 

Good knowledge of the lifecycle of a digital or AI project, the main steps and activities, the needed skills and profiles and their interactions.

Good knowledge of IT/digital ecosystems and organizational and governance models 

Ability to dive into details, when necessary, while maintaining the right perspective

Ability to solve complex problems using different levers.

Ability to raise risks with the appropriate alert level and propose mitigations.

Huge capacity for synthesis

Ability to develop a strategic vision and address C-levels.

Excellent written and oral communication skills, adaptable to the audience.

Efficiency and Business-value oriented.

Ability to think positively and create a benevolent, team-oriented work environment.

Natural leadership to bring a team to excellence.

At ease in interpersonal interactions, with multi-disciplinary profiles.

Fluency in English

Knowledge of an industrial sector is a plus
Questions and answers about the job