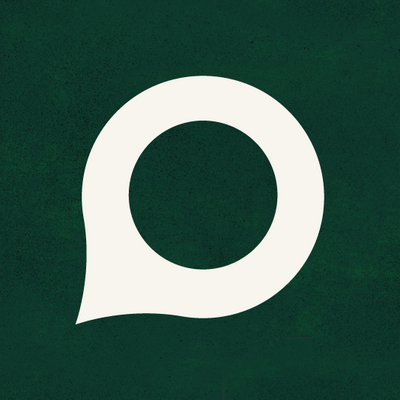 Evaneos
Office & Internal communications manager
This position was filled!
Who are they?
Better Trips for travelers. Better Trips for the world. 🌍
Since Evaneos was founded in 2009, we've been building a greener, fairer future for travel. By connecting travelers with the world's best local experts, we provide trips that are better for them and better for the places they visit.
For us, it's all about quality and impact. That means fighting mass tourism and impersonal experiences at the expense of local communities and the environment. Instead, we offer tailor-made trips, lovingly crafted by those passionate about sharing and protecting the destinations they call home. Thanks to our network of more than 1000 local partners in more than 160 destinations, we've helped more than 500,000 travelers plan extraordinary trips around the world.
The adventure doesn't stop here. We invest a percentage of every trip we sell in our Better Trips Fund and have committed to spend at least 3 million € by 2025 on projects that reduce the negative impacts of travel and drive positive change within our industry. Think: certified carbon offsets, planting mangrove trees, collecting ocean-bound plastics, guiding small businesses through sustainability training and certification, creating new opportunities for woman-owned businesses, and much more.
Our values are just as important within Evaneos. Our strength is in our diversity: our multitude of languages, backgrounds, and experiences. We believe in building the best teams by creating an environment where everyone can be authentic, trust each other and thrive.
We hope you'll join us on our mission!
You can also follow our Glassdoor page and see the comments of our current employees and candidates.
Job description
Office and Internal Communications Manager
Dans ce monde de distanciel et d'écrans, vous aimez le présentiel et la rencontre authentique ?
Vous êtes dynamique et avez des idées malines pour rendre le quotidien de vos collègues plus agréable ?
Join us at La Voyagerie, Evaneos' iconic office in the heart of Paris' 9th arrondissement, and reinforce our People team as Office & Internal Communications Manager.
Objectifs :
Dans un environnement de travail spacieux et fraîchement rénové (2200m2 sur 8 niveaux + 1 cour), vous avez le souci de la sécurité et du bien-être de chaque personne présente sur le lieu (Evaneossien.ne.s et sous-locataires, environ 250 postes de travail)
Vos missions 📝
Working Environment & Safety
With our cleaning partner "Cleany", ensure that work areas are clean, pleasant, and conducive to everyone's work (regular tours of offices, rooms, etc.)

Monitor and maintain the standards and proper operation of technical installations with the building owner: air conditioning (hot/cold), fire extinguishers, fire alarms, etc.

Manage site access (access badges, intercoms, alarms, etc.)

Detect, monitor, and deal with all building emergencies (leaks, minor repairs, etc.), either on our own or in cooperation with our various service providers

Organize and maintain order in the storage area
Services to Evaneossians & Subtenants
Supplies and consumables: working with Shaan, our housekeeper, with a budget of your own and in line with our CSR policy, manage stocks and orders for everyday supplies and consumables (coffee, fruit, household products, etc.).

Employee/IT supplier interface: centralize and prioritize requests, equipment orders, follow up and provide assistance when iCare needs to be visited for repairs.

On & off-boarding of Evaneossians with our recruiters: prepare the arrival kit (configured computers, headsets, goodies, etc.), create or close access to cross-functional tools (Google Workspace, Slack, Notion, etc.).

Distribute and send mail & parcels if needed

Send gifts for special occasions (weddings, births, deaths, etc.)

Manage relations with sub-tenants ( inventory of fixtures, move-ins & move-outs, exceptional bookings, follow-up of their requests…)
Communication & Events
Propose and organize regular in-house events: monthly breakfasts, after-works, annual kids' day, etc.

Help to organize the annual seminar

Prepare and coordinate the bi-monthly general meeting, while setting up video and audio equipment

Share life at La Voyagerie and beyond by creating and sending out the in-house newsletter (Canva)

Communicate information related to office life: writing via Slack or in person at our general meetings.
Estimation de la répartition du temps de travail :
60% Office Management
30% Communication & Événementiel
10% On & off boarding
Cadre de travail 🙌
Nous plaçons le bien être des "Evaneosien·nes" au centre de nos valeurs :
Bureaux proches de Saint-Lazare réaménagés il y a peu, et avec une superbe cour intérieure permettant d'échanger avec l'ensemble des collègues

Budget voyage via le CSE pour découvrir les services Evaneos

Une flexibilité du temps de travail : télétravail ponctuel et aménagement des horaires possibles en accord avec votre équipe

Différents groupes de loisirs : musique, jeu de sociétés, sports,…

Accès à des cours et salle de sports pris en charge en partie par Evaneos grâce au partenariat avec Gymlib

Des événements internes pour se connaître, découvrir et échanger : déjeuners culturels, afterworks,…

PC ou MacBook Pro fourni au choix
Preferred experience
📢 Note : Peut-être ne remplissez-vous pas tous ces critères… alors a minima vous vous retrouvez dans nos valeurs : Iteration, Curiosité, Collaboration, Authenticité, Confiance, et le reste, on en reparle !
Votre profil 🗣️
Vous adorez le contact humain et allez facilement vers les autres en travaillant à tous les niveaux de l'organisation

Vous êtes flexible, diplomate et avez le sens du service !

Vous aimez être autonome et savez être force de proposition & d'assertivité

De nature organisée et méthodique, vous savez gérer les priorités, les deadlines et nombreuses sollicitations

Vous avez des connaissances techniques en matière de bâtiment

Vous êtes à l'aise avec les outils digitaux et ne paniquez pas quand un écran de salle de réunion ne s'allume plus, ou qu'une pieuvre est déconnectée

Vous avez un sens pratique et une orientation "Do it yourself" (bricoleur ou bricoleuse quoi!)

Vous avez une appétence pour les sujets de développement durable

Vous aimez embarquer et fédérer autour de nouveaux projets et événements, de petite ou de grande envergure

Vous avez une très bonne communication orale et écrite

Comme cette job offer, vous êtes à l'aise avec both le français et l'anglais pour connecter avec nos 15 nationalities :)
💡 Ce poste nécessite d'être présent(e) au moins 4,5 jours par semaine sur 5 au bureau afin d'être au plus proche des équipes sur site et de faire battre le cœur de l'entreprise.
Vos contacts principaux 👋
Greismar & Marion pour l'on et l'off-boarding

Lola, Head of HR Operations pour les sujets d'office et de communication
et bien sûr, l'ensemble des Evaneossiens et Evaneossiennes sur place ou à distance !
Questions and answers about the job