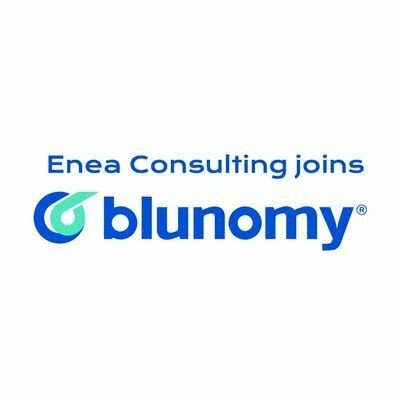 Blunomy (formerly Enea Consulting)
DEVOPS/SR ENGINEER - Melbourne/Paris/Singapore
Permanent contract

 

Paris,

Melbourne,

Singapore

Education:

Master's Degree

Experience:

> 3 years
The company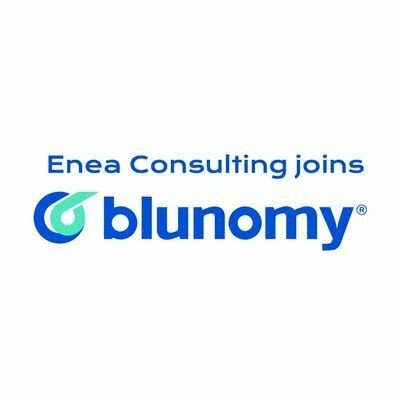 Blunomy (formerly Enea Consulting)
Environment / Sustainable Development, Strategy, Energy

From 50 to 250 employees
The job
DEVOPS/SR ENGINEER - Melbourne/Paris/Singapore
Permanent contract

 

Paris,

Melbourne,

Singapor…

Education:

Master's Degree

Experience:

> 3 years
Who are they?
Let's get right to the point: we believe the best is yet to come, if we put everything we have into inventing new rules for a new economy. We want to play a role in creating these innovative rules and tools, beginning with new ways to define what success is. So, who are we? We're the Blunomists: a unique breed of highly experienced business explorers and experts who provide the multidisciplinary skills that are so often fragmented today. We believe breaking silos is the only way to move towards a regenerative society that's decarbonized, circular and inclusive. 🌎
We are action-oriented and offer more than a consulting-only business model: we don't shy away from complexity, we work hand-in-hand with our clients and partners in the long term and we share the risks when it comes to success. From strategic advice to industrial partnerships and innovative data solutions, we strive to provide end-to-end transformations.
We're never happier than when we're pushing boundaries:
• Accelerating the go-to-market rate for promising and innovative technologies
• Transforming existing infrastructure into low-carbon and resilient infrastructure
• Switching from linear and global supply chains to multiple, circular, local, ethical and largely bio- sourced supply chains, while ensuring social cohesion
• Optimizing land use to respond to growing needs for food and housing, recreate biodiversity, produce bioenergy and capture carbon
• Ensuring that this period of increased attention on the environment creates a reduction in inequalities, with a particular focus on the development of essential infrastructure around the world
These are the transition bottlenecks that get us up in the morning. 🌅
Although we've already got plenty of incredible projects to work on, we're a growing organization. So, stay tuned in the coming months to find out more about us, and until then, feel free to send us your application!
Blunomy is the result of a perfect match between Isabelle Kocher de Leyritz, former CEO of ENGIE and internationally renowned business leader, and Enea Consulting, a pioneering strategy consulting firm specializing in the energy transition. Sharing a common goal of bringing about a positive economy, they decided to join forces to contribute to make change happen.
Blunomy was founded by Isabelle Kocher de Leyritz in 2022. ENEA Consulting brought 100% of its shares in the adventure, to build a common future in a truly unique company. Blunomy is fully owned by Blunomy Manco, a company composed of Blunomy's managers.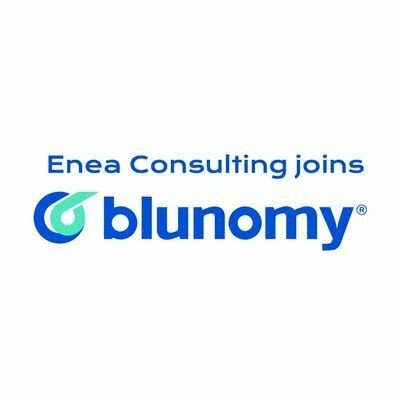 Want to know more about Blunomy (formerly Enea Consulting)?
Company culture

,

jobs

... Let's go for an immersion!
Visit the profile
Découvrez Enea Consulting avec Sebastien, Directeur

Découvrez Enea Consulting avec Aurélie, Manager

Découvrez Enea Consulting avec Jamil, Senior Consultant
Job description
What is the role
Data and analytics in the energy and climate space is growing at an incredible rate. Enea is growing the team to support the energy industry through its digitisation, decentralisation and decarbonisation transition. The team delivers SaaS products and tools deployed in production on our infrastructure or working with the client to deploy on theirs.
You will be passionate about energy and solution deployment to do-well-and-do-good by deploying tools to accelerate the energy transition. You will be working with app developers, modellers, and data scientists to engineer solutions that improve deployment and production capabilities for our SaaS products. You will work on and solve some of the many interesting DevSecOps challenges we are facing in Cloud deployment, automation, security, event logging and data management. You will work across three different working patterns:
within the business to manage Enea's infrastructure and deployment of apps
with clients to deploy Enea apps on their infrastructure
at client's office to deploy and manage client's apps/solutions.
You will:
Champion automation and build/maintain CI/CD pipelines for many of our products
Contribute to system architectural system reliability and security design
Lead the build, management, and maintenance of GCP Cloud infrastructure (Terraform)
Work with Helm, Terraform, Python, Kubernetes
Deploy Infrastructure as Code (Terraform) on Enea's Cloud infrastructure or the clients
Monitor health, cost and logs of our infrastructure and platform
Participate in the triage of incidents, applying fixes and resolving systematic issues
Assist in client engagement and proposals for infrastructure deployment
Work on client infrastructure across either GCP, AWS, Azure
We are always growing the products we deliver but over the last 12 months we have delivered:
Load forecasting
PV connections approval tool
Vegetation management using LiDAR
Bushfire risk modelling
Low-Voltage network mapping
Preferred experience
Who are you:
We are looking for a motivated and talented person. The right person will have some of the following and a willingness and ability to learn the rest:
A tertiary qualification in Computer Science, Information Technology, Cybersecurity, a related field, or equivalent experience.
At least 3 years experience in AWS/GCP/Auzre Cloud Operations and Security, and Linux Operating Systems
Understanding of CICD practices
Experience or strong knowledge in Infrastructure as a code (Cloudformation, Terraform);
Strong analytical ability, able to develop insights and communicate recommendations;
Experience in implementing native Cloud services (IAM, Google Cloud Armor, Cloud Audit Logs, Cloud Run, etc).
Experience with containerisation - preference Kubernetes
Excellent communication skills, a continuous improvement mindset and a drive to learn.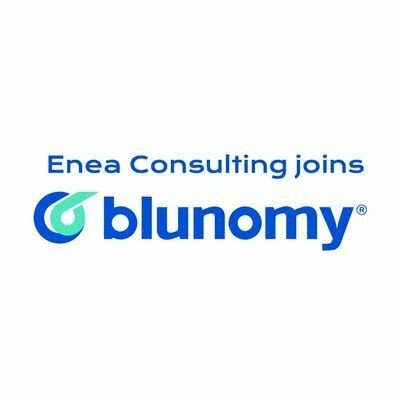 Blunomy (formerly Enea Consulting)
Interested in this offer?
Questions and answers about the offer