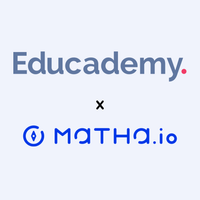 Educademy / Matha
Senior Full-stack Javascript Developer
Permanent contract

 

Starting date:

Salary between €60K and €75K

Partial remote authorized

Education:

Not specified

Experience:

> 5 years
The company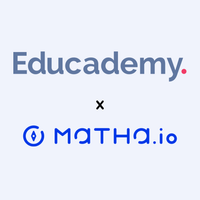 Educademy / Matha
Education, EdTech, Job Training

From 15 to 50 employees
The job
Senior Full-stack Javascript Developer
Permanent contract

 

Starting date:

Salary between €60K and €75K

Partial remote authorized

Education:

Not specified

Experience:

> 5 years
Who are they?
🚀 Educademy / Matha c'est 2 entités mais 1 seule et même équipe avec des valeurs et des ambitions communes.
Leur coeur de métier : la formation. Leur parti-pris : Combiner le meilleur de l'humain et du digital au service de l'enseignement.
🧑‍🎓 Educademy est un organisme de formation B2C, dédié aux entrepreneurs et aux porteurs de projet, dont la mission est de rendre accessible et divertissant l'apprentissage de la gestion d'une entreprise.
🏢 Matha est un organisme de formation B2B, qui accompagne les entreprises sur la montée en compétences de leurs salariés en fonction de leurs besoins.
Leurs valeurs :
🤝 Le partage : Vocation clé du secteur de la formation, le partage est la valeur n°1 de chacun des membres de l'équipe. Et ça se ressent dans les détails du quotidien. Écoute, complicité, travail coopératif, c'est ce qui fait la force de notre équipe.
🚀 L'ambition : Educademy / Matha est né d'une idée et de beaucoup d'efforts. Comme quoi, quand on veut, on peut ! Et chez nous, on a toujours envie de plus !
😉 La confiance : Pas de micro-management, ni de surveillance, chez nous on marche à la confiance et ça marche !
Lien bonus :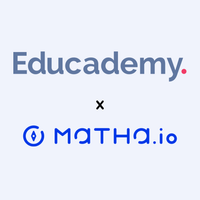 Visit the profile
Rencontrez Alexandre, CEO

Rencontrez Michel, Head of Sales
Job description
As a full-stack developer, you will help develop & improve our current platform.
Your responsibilities :
Design, implement and evolve our platform features along with the team
Share knowledge with the team and assist with code reviews
Assist the team in refining requirements and providing capacity and time estimates
Define and enforce best practices and coding standards along with the team
Provide unit tests, integration tests… to help us solidify the app
Your work environment :
You will work together with our tech team, in a dynamic and stress-free atmosphere.
You will meet fun, careful and passionate coworkers.
Our tech stack :
Frontend : Next.js ; TypeScript ; GraphQL ; Storybook
Backend : Node.js ; FaunaDB
DevOps : Vercel ; GitLab
Design : Figma
Project management : Notion
What we can provide you :
😊 Pleasant and friendly working atmosphere.
💻 Hybrid-remote working options
🩺 Awesome mutuelle
🍽 Ticket Resto
💸 Competitivable salary depending on the skills
Preferred experience
We are looking for a talented senior full-stack developer, more oriented into back-end, to help us build & evolve the e-learning platform that helps thousands of customers create their businesses and move forward to a new professional life.
We also hope you're the kind of person that doesn't believe in the word "impossible" and is always ready to find a solution.
We would like you to have :
💼 At least 6 years of relevant experience as a full-stack developer
💻 Extensive experience with Backend & Database architecture
💻 Good experience working with React, Typescript, GraphQL
🇬🇧 Fluent in written and spoken English
🤝 Team spirit
It's a plus if you have :
Experience in working with Next.js, FaunaDB
Experience with serverless
Interest in Education
About your soft skills :
Autonomous, responsible & organized
Be able to understand users' needs and aspirations and how digital tools can support them
Experience of working in an Agile environment
Motivation and dedication
Recruitment process
Step 1 : Introduction (Call with Florian & Ziyi, the developer team)

Step 2 : Technical interview

Step 3 : Final interview with Alex, the CEO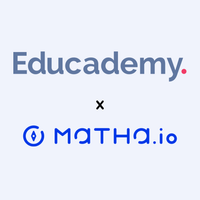 Educademy / Matha
Interested in this offer?
Questions and answers about the offer