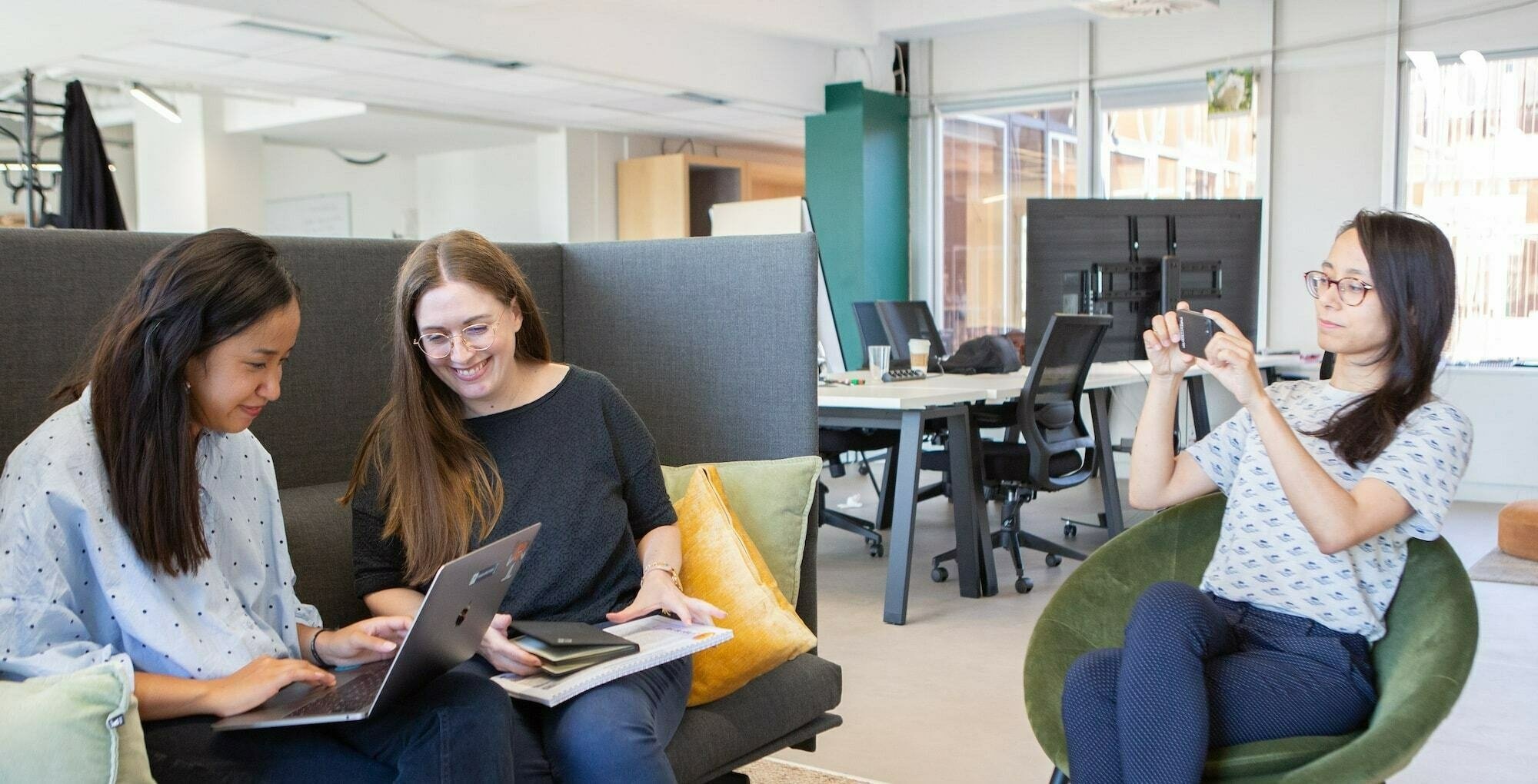 EasyMovie
Media, SaaS / Cloud Services, Television & Film Production

Paris, New York
EasyMovie's mission is to help global enterprises transition the way they share information, as recorded video content becomes the preferred medium for communication over text.
By integrating both a SaaS portal, and a mobile app, and the use of customizable storyboards to control, capture and share any business narrative, the EasyMovie platform removes all of the common barriers to producing employee generated content at scale. Through structured video storytelling, the EasyMovie platform makes it easy for anyone in any business to quickly and easily produce video to share their story, their knowledge, their thoughts, and their passion, all while making stronger personal connections.
EasyMovie's platform supports hundreds of global organizations including salesforce, HSBC, PWC, L'Oréal, AXA, and Airbus to support their employee generated video content.
What they are looking for
EasyMovie is looking for people who are passionate about what they do and who enjoy sharing their knowledge with others. Their people are enthusiastic problem-solvers who thrive working in a growing and fast paced company.
They base their work on the following values:
Keep exploring: act as pioneers and seek new horizons by testing & learning
Strive for excellence: hold oneself accountable every step of the way
Work as a team: share the hardships and the victories
Focus on partners: choose one's direction based on the clients' needs
At EasyMovie, the year is punctuated by rituals that bring the whole community together:
Breakfasts for the first day of the newcomers...
Aperitifs to celebrate the week's victories
Kick-offs at the beginning of the quarter to align all teams with the company's vision and objectives
Monthly product talks and regular tech talks to discuss the evolution of our product.
An annual seminar to bring the different offices together
At EasyMovie, there are also other advantages:
A mix of remote and office work in the centre of Paris
A Macbook Pro and an iPhone for all the newcomers
A video creation training to be as autonomous as our customers.
Restaurant tickets
The transport ticket is 100% paid for.
Questions and answers on EasyMovie