At Didomi, we help organizations build value with trust.
The company is split into 4 teams with their own set of responsibilities, ownership and priorities:
Tech and Product, in charge of building and improving our solutions. Creative, our in-house agency dedicated to design and creative content. Revenue, the point of contact of our prospects, customers and collaborators. Privacy, HR and Finance, which makes sure everything runs smoothly in the company.
Our work is shaping the internet of tomorrow, and our industry is one of the most active and innovative out there.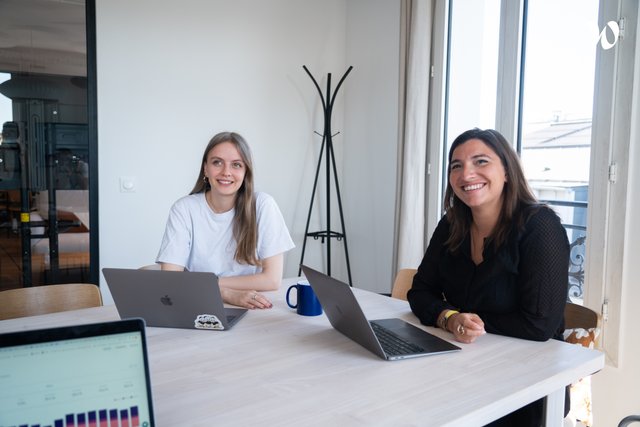 Revenue (Marketing + Sales + CSM)

41%
Key figures
More than ⅓

of our employees are working fully remotely

The Tech and Product team is in charge of defining Didomi's product vision and roadmap, from user & market research to conceptualizing and finally building solutions that our clients will love. They are the architects behind it all.
In the team, you will find:
Tech : Software engineers (full-stack, QA, backend, frontend, devops, data), Product : Head of Product, product owners, product managers, product marketing manager, Growth and Data (product owner, data analysts, paid media)
Involved in every area of the business, the main role of the Creative team is to make complex topics (privacy, data compliance) easier to understand for our audience and our clients. From graphic & motion design to content writing and product design, the team covers the whole range of creative skills needed to bring the topic of privacy compliance to the highest level.
The team consists of:
Designers (motion, UX, UI, art director) Content squad (writers, social media)
Our Revenue team is the literal face of the company. From Customer Success to Sales, Support and Marketing which helps the sales team grow our client base, they are constantly in touch with customers and the market, whether they are helping clients, showcasing our solutions at events, conducting demos or helping new users set up their consent notice.
Our Revenue colleagues are part of one of two poles:
Customer Success (Customer success managers, technical support engineers, onboarding specialists, solution engineers) Sales (pre-sales, key account managers, account executives, partnership managers, sales development representatives, sales ops) Marketing (Global event manager, Lead customer Marketing, Customer & Partner Marketing Officer)
Privacy, HR & Finance team

The Privacy, HR & Finance team are the managerial backbone of Didomi, in charge of legal expertise (critical in our line of work), hiring, managing budgets and everything else behind the scenes.
The team is composed of:
Privacy (Chief Privacy Officer, DPO, legal privacy counsel) Human Resources (talent acquisition manager, HR manager) Finance (finance executive, head of finance)