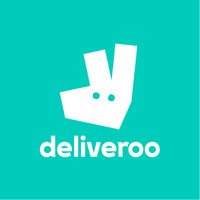 Deliveroo
Expression of Interest: Business Strategy Manager
The company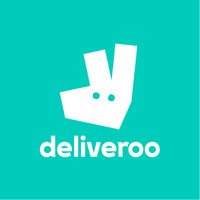 Deliveroo
Mobile Apps, E-commerce, FoodTech

From 250 to 2000 employees
The job
Expression of Interest: Business Strategy Manager
Who are they?
Lorsque Will Shu, le CEO et fondateur de Deliveroo, a déménagé à Londres en 2013, il a découvert une ville foisonnant de très bons restaurants. Mais à sa grande surprise, peu d'entre eux proposaient de livrer leurs plats. Dès lors, il s'est donné pour mission de faire venir la cuisine des meilleures pépites de quartier directement chez les gens.
En offrant aux restaurateurs un canal de vente supplémentaire, et l'opportunité de faire progresser leur chiffre d'affaires, Deliveroo joue un rôle économique majeur au sein de l'écosystème de la restauration en France.
Aujourd'hui, Deliveroo collabore avec 160 000 restaurants et 180 000 livreurs sur 11 marchés géographiques, afin de proposer la meilleure expérience de livraison de repas et de courses d'épicerie au monde.
Deliveroo est présent sur 11 marchés : Australie, Belgique, Emirats arabes unis, Espagne, France, Hong Kong, Irlande, Italie, Koweït, Pays-Bas, Royaume-Uni, Singapour.
Présent en France, son deuxième marché mondial, depuis 2015, Deliveroo travaille aujourd'hui avec plus de 26 000 restaurants et commerces partenaires, et offre une opportunité d'activité flexible et bien rémunérée à 22 000 livreurs partenaires qui nous font confiance. Deliveroo continue depuis ses débuts de grandir géographiquement et d'innover : développement d'une offre d'épicerie, créations de sites Editions dédiés à la livraison de plats par de grandes marques exclusives, services technologiques innovants pour les restaurateurs, etc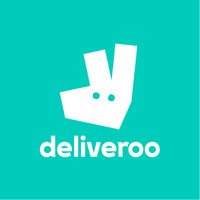 Visit the profile
Rencontrez Melvina, General Manager France
Rencontrez Jérémie, Account Management Grocery Lead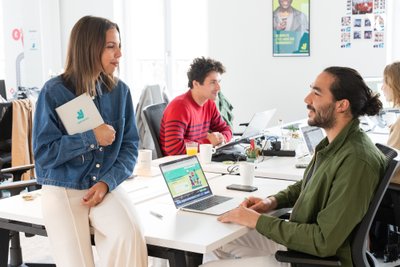 Rencontrez Mathieu, Finance & Strategy Manager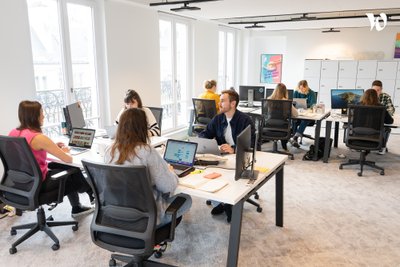 Job description
The Strategy and Initiatives team helps resolve the most exciting and important issues facing the business, and pursue our biggest opportunities. You will work with senior leaders, integrate across functions, solve problems, bring new insight and drive pace.
UK & Ireland is the domestic region and the largest business for Deliveroo, and is at the forefront of strategic, commercial and operational innovation.
What you'll be doing
In this role you will work with our leadership team to structure and solve some of our most difficult problems and drive some of our most important initiatives. This role will expose you to a variety of teams around Deliveroo, giving you the opportunity to deliver real impact and learn how we operate across all sides of our marketplace.
You will be at the forefront of what makes Deliveroo great to work at: driving and responding to high growth, being data-driven and analytical, and constantly improving outcomes for our consumers, restaurants and riders.
You will be both a strategic problem-solver and a doer, leading change and taking ownership of the impact.
Your responsibilities will include:
Strategy

: help formulate the long-term vision for the UK and Ireland, and structuring its successful implementation.

Initiatives and programmes

: spotting opportunities, and working them up into new experiments, projects, and major cross-cutting programmes, and leading their execution. You will work with different teams to cut across silos. Over time you will become our foremost expert on the topics you lead.

Performance improvement

: the separate Strategy and Finance team creates the quarterly and annual budgets, with strategic input. Your role will be to think more holistically about drivers of over/under performance and how we respond to them.
Requirements
2-5 years' experience in a highly analytical, fast-moving role - for example, at a leading management consultancy, or boutique consultancy focusing on commercial topics (e.g., retail, FMCG)

Exceptional problem-solving, from structuring issues to designing workstreams

Proven communication skills with senior leadership or leadership experience in a fast-moving environment

Strong quantitative analytical skills

Ambitious, entrepreneurial, pragmatic, commercial, mindset and comfortable with ambiguity

Able to lead cross-functional teams without authority
Next Steps?
Submit your Expression of Interest job application

A short online assessment (Approx 20 minutes of Problem solving and Personality testing)

We will be in touch once a suitable role comes available
We are always on the look out for great talent so having your details and your interest in Deliveroo on file will mean we can fast track you through the process when a suitable opportunity comes available.
Why Deliveroo?
When you first think about Deliveroo, you probably think of getting great food to your house in less than half an hour. Awesome right? But behind the scenes is the real story. This story is one of high growth, huge challenges and an enormous opportunity ahead of us. It began with our founder Will, arriving in London in 2004 and finding it almost impossible to order great food, despite the wealth of incredible restaurants in the city. In 2013 Deliveroo was launched. Fast forward to 2020 and we operate in 12 markets with over 60,000 riders who deliver orders from 60,000 restaurants in over 500 cities worldwide.
We want to be the definitive food company - the app you go to any time you have a hunger pang. We are transforming the way people think about food. We are providing people with limitless access to different cuisines and restaurants, turning cooking from a chore to a choice, and giving people the freedom to eat what they want, when they want, where they want it.
We work with riders, restaurants and consumers. We operate one of the most complex three sided marketplaces in the world and we do this in real time. Millions of customers and thousands of restaurants and riders rely on us to match them within milliseconds. The algorithms behind that marketplace are the secret sauce that allows us to deliver our orders in around 30 minutes.
And we're just getting started!
The scale of the opportunity ahead of us is immense. The global food market is valued at £7.7 trillion but only 1% of it is currently online. Contrast that with the digital disruption of countless other industries - from banking and travel to retail and communications - it's clear that our journey in the food sector has only just begun.
We are already a multi-billion pound company that has grown rapidly. Deliveroo came top in the FT's' list of Europe's fastest growing 1000 companies in 2018, and we were the first company ever to win Deloitte's 'UK Top 50' two years in a row. Yet most of the extraordinary value this company will generate lies ahead of us.
Benefits and Diversity
At Deliveroo we know that people are the heart of the business and we prioritise their welfare. We offer a wide range of competitive benefits in areas including health, family, finance, community, convenience, growth, time away and relocation.
We believe a great workplace is one that represents the world we live in and how beautifully diverse it can be. That means we have no judgement when it comes to any one of the things that make you who you are - your gender, race, sexuality, religion or a secret aversion to coriander. All you need is a passion for (most) food and a desire to be part of one of the fastest growing startups in an incredibly exciting space.
Questions and answers about the offer
Add to favorites

Share on LinkedIn

Share on Facebook

Share on Twitter