The company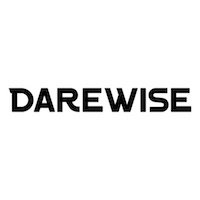 Darewise Entertainment
Video Games

From 15 to 50 employees
The job
Senior 3D Character Artist
Permanent contract

 

Possible full remote
About
While some still look to the stars, social networks and video games have given us a chance to look to the digital realm, a third place. These frontiers, thus far, have been fun - a form of entertainment.
Darewise is a team of force multiplier game developers, united to prove we can go beyond entertainment by experiencing rich, creative and connected open world, multiplayer video games.
They're ready to prove that these worlds can exist as a cooperative venture between company and community.
They are building proprietary technology that serves as the foundation for these open world experiences, pushing beyond the existing social networks and online games to connect people in new, meaningful ways. They share this desire with gamers around the world who are eager to participate in building these worlds both as a technological achievement and as active participants in the game itself.
The company is based in Paris and led by the creative vision of Brad Lansford (The Witcher 3), Bradley Jeansonne (Halo, Call of Duty, Left 4 Dead), Benjamin Charbit (Assassin's Creed) and the technical direction of Samuel Kahn (The Division, CryEngine).
If you dream of pushing the boundaries of what a game can be, join their international team and start disrupting it all to offer unprecedented gaming experiences.
Job description
As a Senior 3D Character Artist at Darewise, you will provide world-class 3D modeling and sculpting skills to craft new characters, creatures, and items for our ambitious and ground-breaking new project Life Beyond, whilst providing guidance and supervision to other team members.
Please note that this position is either full-time on-site in Paris - or you can work remotely from your home anywhere in Europe.
RESPONSIBILITIES:
Creating (modeling, sculpting, and texturing) high-quality game-ready character art and assets, as directed and within scope and schedule.
Working closely with the Art Director and other Art and Animation Leads to define and deliver the aesthetic vision for the game.
Working closely with the Lead Artist and Technical Artists to define the specification of 3D character artwork.
Guiding other team members to maintain an exceptionally high quality of work.
Participation in iterative development and critical feedback loops with the entire game development team, including regular gameplay tests.
Working with external partners to provide feedback and asset integration.
Setting a high bar for other team members for excellence in processes, projects, deliverables, and communication.
Keeping in tune with the latest graphics tools and techniques.
BENEFITS:
Competitive salary (based on experience) with stock options*
35 days off per year
Flexible working scheme
Live in Paris, one of the most iconic and exciting cities in the world or enjoy working from home anywhere in Europe!
Relocation package including EU working visa assistance if necessary
Public + private health insurance*
Profit share scheme
50% refund of your public transport card*
Work within a small, highly motivated team who are passionate to succeed
Get the most comfortable and efficient work environment (Herman Miller chairs and standing desks)*
Monthly team building events in Paris
Quarterly offsite events with the whole Darewise team
Visit your coworkers in other countries for free (up to twice a year)
Become part of an inclusive and experienced international team
*some benefits may vary based on your location
Preferred experience
3+ years in a Senior 3D Character Artist role, preferably in console or PC game development.
Experience supervising products/projects that demonstrate a high visual bar.
Amazing character and creature sculptor/modeler/painter with a diverse portfolio.
High level of proficiency with 2D and 3D character development tools including, but not limited to: 3ds Max, Maya, ZBrush, Photoshop, Substance Designer/Painter, etc.
Experience working with external partners, e.g. writing briefs and providing feedback
Positive, collaborative and professional attitude while working under multiple deadlines.
Strong English and communication skills, comfortable working with non-technical people and remote teams.
Also nice to have:
Experience with Unreal Engine 4.
Rigging and/or animation experience.
Experience with open-ended/sandbox multiplayer games and modular systems.
Personal interest in MMO games and virtual worlds.
Recruitment process
Our recruitment process consists of a preliminary application screening, HR Interview, Lead Interview, and Executive Interview, with on-site interview as the final step in the process. In special cases, exceptions or modifications can be made.
Note: Though our office is located in Paris, English is our official office language. As such, we request for all applications to be submitted in English; non-English applications will not be considered.
This content is blocked
Youtube cookies are required to show you this content
Questions and answers about the offer
Add to favorites

Share on Twitter

Share on Facebook

Share on LinkedIn
We thought these articles might interest you
Get inspired with this selection of articles