The company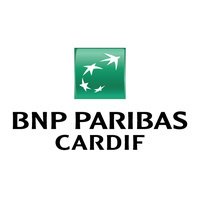 BNP Paribas Cardif
About
Cardif spadá pod křídla francouzské BNP Paribas. Jejich hvězdné logo je většině lidí důvěrně známo díky sponzorství největších tenisových turnajů. A hvězdné je i jejich poslání – chránit své klienty v případě nenadálých životních událostí, jako je třeba výpadek příjmu kvůli ztrátě zaměstnání nebo dlouhodobé nemoci.
V Česku má firma dvě odnože – BNP Paribas Cardif Pojišťovna a Services. První z nich spolupracuje hlavně s bankami, které nabízejí jejich produkty zákazníkům. Jejich královskou disciplínou je pojištění schopnosti splácet, které v Česku zavedli jako jedni z prvních.
Druhá půlka firmy, interně zvaná "serviska", je knowledge centrum pro celou střední Evropu. Zahrnuje IT, marketing, HR, finance a několik dalších oddělení. Zdejší kultura je o poznání punkovější než v pojišťovně, ale přesto spolu tvoří sehraný tým. Serviska je takový "startup" uvnitř korporátu, který vznikl v roce 2017 a od té doby roste jako z vody. Na mezinárodních projektech zde denně pracuje spousta domorodců i cizinců. Všechny apky si programátoři v servisce vyvíjí na míru jednotlivým pojišťovnám.
Job description
Our company is under the wings of the French BNP Paribas. The star logo is familiar to most people thanks to the sponsorship of the biggest tennis tournaments. And our mission is also stellar – to protect our clients in the event of sudden life events, such as a loss of income due to loss of employment or long-term illness.
Cardif provides B2B insurance and bank assurance solutions to partners in banking, retail, or telco. The Central Europe regional organization covers six countries in Central/Eastern Europe and provides guidance and support to the local businesses. The company's ambition is to standardize and harmonize the product portfolio across the region and to provide best-in-class insurance products, while also delivering on the profitability plans and targets.
The new Product Manager will be responsible for product management and development within the region, standardization and the daily support of local businesses.
This role covers following activities
Manage the assigned insurance products in the selected countries: value proposition, product parameters and features, product performance KPI's, etc.
Coordinate, prioritize and efficiently harmonize the assigned product activities among the countries.
Modify the products in order to align with market trends, changing customer needs, internal performance criteria or to reflect necessary changes in underlying processes and technical platform.
Standardize these product parameters and features not only within the countries, but also on the regional level.
Create and define product standards and manage the process of harmonization of existing products towards the product standards.
Develop new products for the countries and partners, based on market assessment or inputs from distribution and business partners.
Prepare regular local and regional benchmarks of products vs. competition, actively look for new trends or threats.
Manage the product development, including cross-border, and change projects, follow the project management methodology and applicable policies.
Cooperate with other functions within the company and with business partners.
Your profile
Active problem solver with proven success track record, common sense and critical thinker.
Previous experience in product management or development is more than welcome, but not a must. Coordination and project management skills are on the other hand needed.
Independent and goal oriented personality, capable of managing complex tasks in multi-stream, multi-cultural and corporate environment.
Open to new ideas, willing to challenge status quo, looking for solutions rather than excuses.
Be fair and open in communication.
Fluent English and Czech spoken and written.
What we offer
Possibility to work in a dynamic and professional team in an international company with a strong background.
Flexibility in the form of a flexible working week, when you choose the beginning and end of your working hours.
A wide range of interesting benefits (5 weeks of vacation, sick days, 14,000 points per year to cafeteria for culture, sport, education and other activities; meal vouchers, generous pension contribution, etc.).
The opportunity to learn from experts in your fields, you can look forward to professional and soft trainings with us. We also offer talent programs or the opportunity to participate in voluntary CSR activities.
Benefits
Discount on company products / services
Contributions to the pension / life insurance
Flexible start/end of working hours
Meal tickets / catering allowance
Holidays 5 weeks
Educational courses, training
Cafeteria
Refreshments on workplace
Contribution to sport / culture / leisure
Education allowance
Sick days
Occasional work from home
Questions and answers about the offer
Add to favorites

Share on Twitter

Share on Facebook

Share on LinkedIn