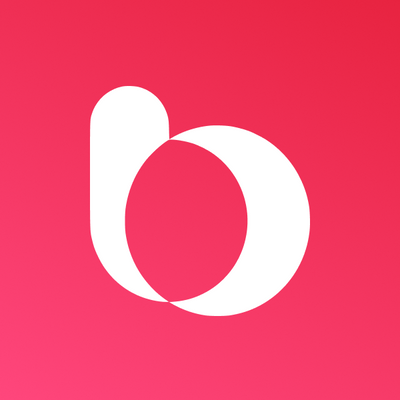 BRIGAD
FR Sales Manager - Expansion F/M
This position was filled!
Who are they?
At the heart of Brigad, there is the idea that everyone should have the opportunity to pursue their passion by being valued, considered and above all, free. This includes finding fulfilment in your work and career, being able to balance it with your personal life, being fairly compensated and being respected.
Brigad is proud to give to thousands of talents today, and millions tomorrow, the means to achieve this lifestyle, and we believe so firmly in our mission "To value work and make it accessible to all" that we have written it into our mission statement.
Since 2016, this ambition has materialised by providing our users with the best app on the market to connect self-employed professionals with healthcare and catering establishments for short-term missions.
⭐️ Our users are right, giving Brigad an NPS of 77/100 out of 5000 responses, and sharing how Brigad changed their lives!
If originally Brigad deployed itself in the catering (restaurants, collective catering) and healthcare sectors (care homes and clinics), tomorrow, even more sectors will be concerned: everywhere talents aren't equipped to pursue their passion while being properly considered and free.
Brigad is currently available in the largest cities in France (Paris, Lille, Lyon, Bordeaux, Marseille, Strasbourg..) and in the UK (London, Manchester, Birmingham…), with the ambition to expand well beyond in France and Europe.
Exciting challenges are waiting for you: expect to discover new countries in which Brigad will expand, new industries, a top-notch product, a fast-paced development, and above all a solid team united around a truly concrete and positive impact on our daily users' lives. A spirit that can, also be found on Glassdoor and the grade of 4.7/5.
Does this sound like the perfect fit for you? Great! Feel free to apply and let's talk about it. ✨
Job description
→ Your mission
Your role will be to accelerate growth in our Hospitality vertical by opening and growing new cities in France on the business side. You will be working in coordination with Emilie, our ops expansion manager who is responsible with her team for building a community of talents in these cities.
You will be fully responsible for the performance of your team of business developers and co-responsible for the growth of the cities with the ops expansion manager.
You will also be expected to adapt and improve our expansion playbooks.
In 2023, your focus will be to grow cities previously launched (Lille, Marseille, Bordeaux).
→ Your responsibilities
This role is key for Brigad in France. After a successful growth in Paris and Lyon, we launched new cities and now need to show that we can scale them as fast as Paris and Lyon.
Your responsibilities will include:
Work with the Ops team to create annual and quarterly plans including cities to develop, milestones and operational plans.
Hire, train and coach a fantastic team of business developers
Support your team members on a daily basis so that they reach their target of new businesses to be activated
Work on your sales funnel, in partnership with Marketing and Business Operations teams
Build an expertise in Hospitality to improve our sales pitch
Report on successes and challenges to the leadership team on a regular basis.
Continuously challenge the expansion playbook, especially by mixing work done remotely (from Paris) with trips to the cities being worked on to build local presence.
Preferred experience
If you are…
A driven and motivated individual with exceptional sales, entrepreneurial and management skills. You are essentially a builder and thrive in an environment where you are given a goal and need to find all the possible ways to reach that goal.
We would love to meet someone who has :
5+ years of experience selling to SMBs, with a minimum of 2 years of management experience
A proven track record and a focus on hitting targets
A proven successful entrepreneurial/ expansion experience (launching a product, a new market, etc)
Exceptional communication skills (verbal and written)
A highly positive and contagious energy
Demonstrated an ability to work autonomously
A strong ability to structure and scale processes
An experience in the Hospitality or/and Healthcare industries is a plus

Native French is a must. A good level of English is also required.
… Then apply quickly! We look forward to meeting you! Here are all the other advantages by joining us
🏢Beautiful offices in the heart of Paris (Sentier)
🎉 Off-site events and regular afterworks
👫A young and innovative team
💸An attractive and uncapped package
🍕Restaurant tickets on your Swile card (4,25€ per day worked)
⚕️The Alan mutual fund 50% supported by Brigad
🏋 Preferential rates on your Gymlib subscription
💻 A Macbook
🏠 Possibility of remote
📈 Coaching sessions in 1:1 every week / Regular Manager Training
🇬🇧 Weekly English and French lessons offered by Brigad
☮︎ A caring environment (Glassdoor rating: 4.7/5)
🍳Discover the Brigad experience by putting yourself in the shoes of one of our users for a day
Brigad guarantees equal opportunities to all candidates. Each application received is put into consideration regardless of ethnic and racial origin, opinions, beliefs, gender, sexual orientation, health or handicap.
Brigad's fundamental values guide us each day in order to tackle those challenges with consistency and build an extremely strong culture:
Brave : Be bold and make courageous moves.
Impact : Do things that make a real difference.
Care : Pay attention to all the people around you.
Enjoy : Love what you do and have fun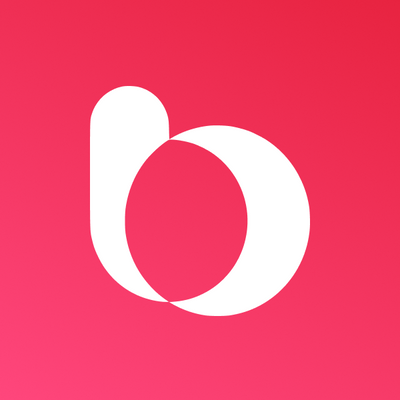 BRIGAD
Interested in this job?
Questions and answers about the job