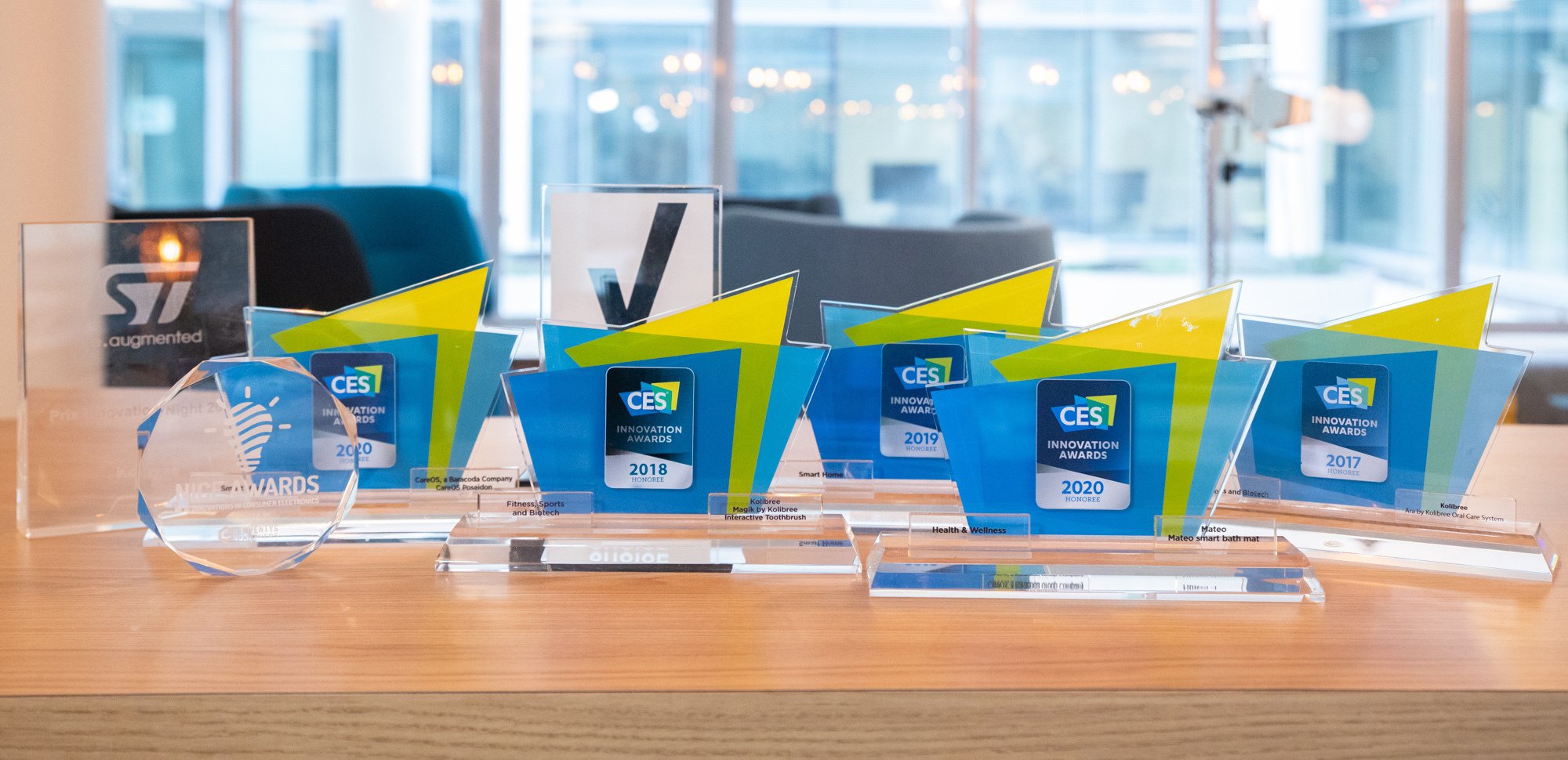 Baracoda
Artificial Intelligence / Machine Learning, Connected Objects, Cyber Security, Mobile Apps

Neuilly-Sur-Seine, Hong Kong, Laguna / Manila, Shanghai, Varsovie
Since 2000, their founders, Thomas Serval, Matthieu Delporte and Olivier Giroud, have been disrupting the tech world and carving out a place for Baracoda at the forefront of innovation in France and abroad. Their ambition and innovative spirit has opened the door to privileged partnerships with some of the world's leading companies.
Over the past two decades they have been mastering technologies and skill sets across several domains all with the end goal of collecting, securing and learning from massive amounts of data. Each of these milestones pushed them towards the next and helped them construct their vision of Daily Healthtech.
Their vision extends far beyond simply designing smart objects - they create smart and enduring practices. Instead of inventing gadgets, they augment everyday objects to empower people to take preventative healthcare into their own hands and to remain engaged over the long term. Their connected devices and services have the potential to change the way people think about oral hygiene, skin health, weight, beauty and more.
What they are looking for
Every day, their people work hard to achieve this goal. When they join them, they're not just signing up for a project, they're joining a vision and a team of builders. They join them because they want to be part of an adventure. Because they are drawn to their intrapreneur culture and their mission to bring Daily Healthtech to the masses. They join them because they too, see the value of hard work, collaboration ౼ and even find value in failure.
They join them because they want to work alongside and learn from the best ౼ and they aspire to be the best. At Baracoda, they are deeply committed to excellence. They focus on recruiting hyper-engaged, innovative talent in every field to join their community of ardent technology buffs.
They continuously look for:
Developers, on a large and innovative technical stack
Talents in digital marketing, product and project management…
Skills in electronics, mechanics, augmented reality, image processing, computer vision …
Internships, apprenticeships, permanent contracts and freelancers.
They are established in 3 continents: Europe, Asia and North America.
Here are 5 bonus criteria to be selected:
Be unbelievably curious
Demonstrate agility and responsiveness
Develop an entrepreneurial spirit
Enjoy socialising with colleagues
Willingness to project into a human-sized group, constantly evolving and keeping with the times
Questions and answers on Baracoda