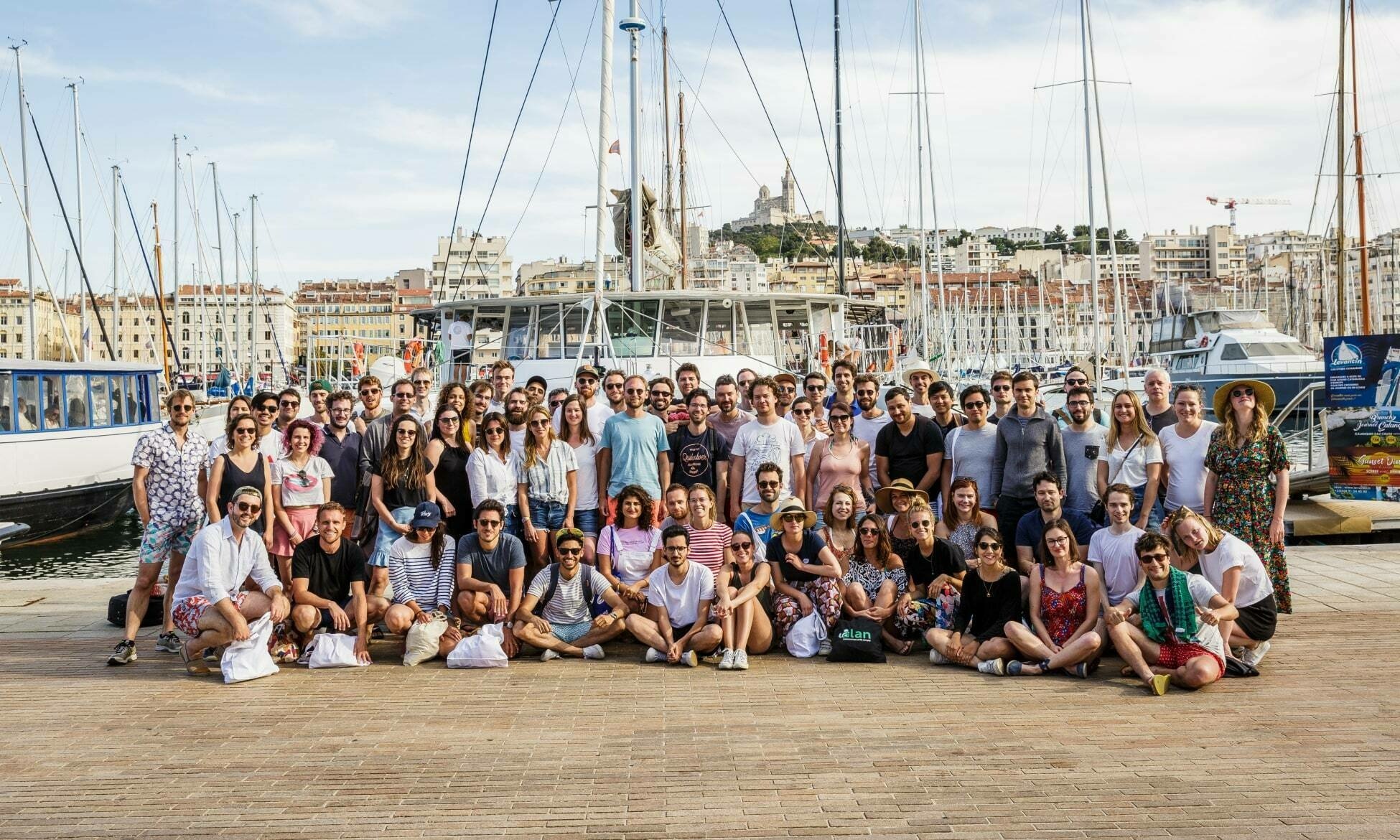 Alan
FinTech / InsurTech

Paris, Brussels, Madrid
Alan is the healthcare super-app offering personalised healthcare & wellbeing to our members. Founded in 2016 by Jean-Charles Samuelian and Charles Gorintin, Alan is the first independent digital health insurance in France since 1986.
By providing our members with delightful health insurance bundled with innovative healthcare services, Alan's long-term goal is to offer personalised healthcare to millions of Europeans, and beyond.
As of today, Alan covers more than 170,000 members, representing over €100m of annualised revenue. We recently raised a further €185m in a series D funding round bringing the company's total valuation to €1.4bn. The team is 400 people and growing. We recently landed in Spain 🇪🇸 and Belgium 🇧🇪, and guess what: the best is yet to come!
What they are looking for
At Alan, we have a set of cultural values that guide our approach to work:
Members first. We put our members first, our team second, our shareholders third. Distributed Ownership. We empower everyone to make courageous decisions and to work asynchronously.
Radical Transparency. We take all our decisions in writing and adopt a direct and honest style of communication.
Personal & Team Growth. We are self-improving whilst helping others grow. We're no ego-doers and we all edit the company.
Fearless ambition. We shoot for the moon and work backwards. We push for excellence by focusing on uncomfortable A+ problems.
At Alan, we believe that being in good health is a basic need, and it starts with our employees. This is why Alaners are provided with a stimulating environment and perks for them to be happy, efficient and spend only high-quality time with co-workers.
Therefore, we offer:
Flexible Office. Amazing office space in the headquarters, sponsored co-working hubs or a full-remote experience for those who want, with home office equipment sponsorship.
We reward fairly. Competitive Salary and generous equity packages
All the tools you need. Top of the range equipment: Macbook Pro, keyboard, laptop stand, monitor, and Bose noise-cancelling headphones
Flexible vacation policy. Alaners can organize their time off as they wish.
Delightful healthcare insurance. Extremely comprehensive health insurance with Alan Blue - 100% of the contribution covered by Alan for you and your family
Transport. Country-specific commuter benefits
Learning & Training opportunities. A very flexible Training policy at Alan, free books and budget to attend and speak at conferences if the opportunity arises
Parental leave & Childcare. Extended parental leave for all new parents & daycare solutions (France only).
Questions and answers on Alan