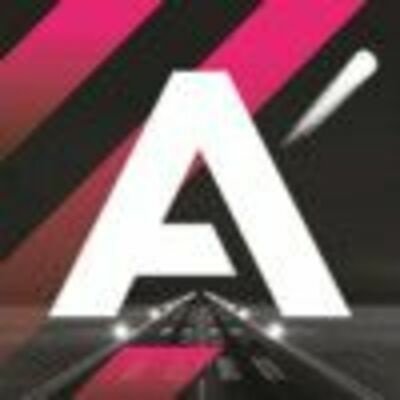 Airbus Upnext
Programme Manager
Fixed-term / Temporary
(8 months)
Experience:
Not specified
This position was filled!
Who are they?
Founded in 2017, Airbus UpNext is actively shaping the future of aerospace by using demonstrators to evaluate, mature and validate new products and services.
Designed as a talent incubator, Airbus UpNext is a place where you can act and think like a startup while building on the strong expertise of Airbus, a place where you are empowered to challenge and test new processes and ways of working.
Our purpose is:
To identify the trends that could disrupt the future of the aerospace industry and evaluate them to demonstrate their potential as a viable product.
To accelerate traditional research cycles and prototype development to achieve proof of concept in a real environment and at a convincing scale and speed.
To develop real-world applications for emerging aerospace technologies, thereby driving their maturity and increasing their value.
To be THE reference for Technology Value Assessment
Our Values: #Keep it Simple #Be Audacious #Exploring Together
Our DNA: #Speed of Execution, #Caring for Each Other, #Open to the World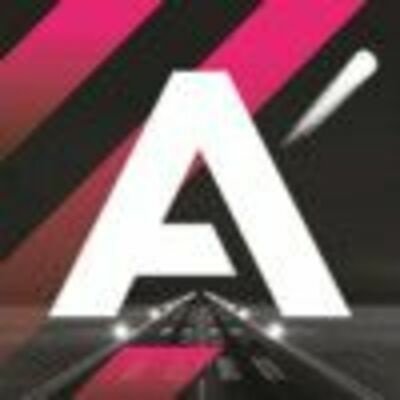 Let's go!
Rencontrez Chamendra, Executive Assistant
Job description
Airbus UpNext develops applications for emerging aerospace technologies through demonstration. In particular, Auto'Mate aims at evaluating the capacity to perform autonomous automatic air to air refueling with heterogeneous assets. All the outcomes of this demonstration will contribute to preparing the next safety net generation of future tanker operations.
The opportunity of Programme Manager position has arisen in the team. This position comes with a limited contract within the Airbus UpNext subsidiary in Getafe, starting asap till March 2024.
Missions

Airbus UpNext Spain is looking for a Programme Manager in the frame of Auto'Mate contributing to succeeding in the AIRBUS strategic line of the A4R through the in-flight demonstration of autonomous close formation flight and air to air refueling operations without a human-in-the-loop. 
The job holder will have the main responsibilities as below:
Contracting and Procurement E2E process: since the supplier selection, its justification, preparation and negotiation of contacts, placing the PO in CnB and validating invoices after the delivery (responsible for ensuring deliveries on time)

Finance responsible: creation of budget structure complying with TCAT and close monitoring/reporting of actuals compared to forecast ensuring that budget covers all the needs of the Demonstrator

Schedule and technical baseline: planning structure creation, with the freedom of using the PM methodologies that I consider best fits with the nature of the Demonstrator. Ensuring and monitoring the project execution

Risks and Opportunities management E2E process: early identification, assessment, monitoring and report (escalation plan definition). Risk response (mitigation plans set-up) based on Airbus R&O regulations

Communications: Internal reporting and external communications. Developing and supporting the communication strategy for the demonstrator, exchanging effectively with internal and external stakeholders

Export Control compliance responsible: evaluating the nature of the Demonstrator and cross checking it with the Airbus Export Control regulations in order to ensure that every export within the framework of my Demonstrator is properly undertaken (reorganize IT environment, classification and Dual Use/Military license submission if required)

Strategic view and decision making: Defining, putting in place and executing the strategic plans for achieving the project target OTOCOQ aligned with the strategy of the Demonstrator, the Organization and the customer (Airbus)

Responsible of IT, IP and H&S Demonstrator compliance with the regulations

Monitoring and reporting of Airbus UpNext KPI's and Collective Objectives ensuring their achievement

Defining and managing the project documentation storage hierarchy and structure.

Suppliers follow-up

Customs fees follow-up

Knowledge acquisition management and lessons learnt gathering
Preferred experience
Your Boarding Pass:
What you bring
Programme Management and Suppliers Management skills

Engineering Degree is a must

Communication and problem-solving skills, ability to understand complex systems and ability to work within a team in a fast paced environment

Proactivity, self-starting, independent and flexible with excellent interpersonal skills

Spanish and English negotiation level is a must

Result-oriented and can-do attitude

Previous experience in complex project organization would be a plus

Keen to take initiatives to propose simpler and efficient ways of working

Ready to step out of your comfort zone

Autonomy, Adaptability, Availability, Accountability

Team-Player mindset

Passion about technology, science

Values of transparency, courage, humility, empathy

Willingness to have fun.
What you get:
Ability to propose new ideas and test them in operational environment

An environment that not only fosters your development in many ways, but also rewards it with plenty of room to grow

A shared open space office with highly skilled multicultural teams

Ability to craft your calendar with flexible hours/Opportunity to work remotely

A high-achieving, experienced and fun team

Comprehensive health insurance for you and your family

Ticket Restaurant card to buy lunch in a wide range of restaurants

A modern open-plan office with complimentary coffee, tea, refreshments and snacks
Questions and answers about the job