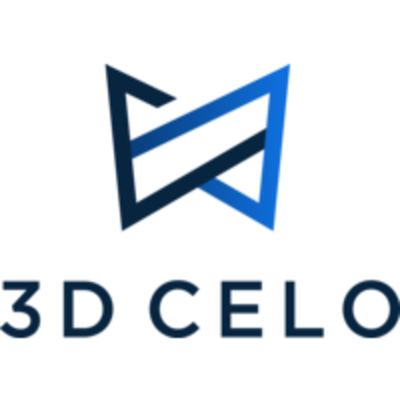 3Dcelo
Full-stack Developer
Experience:
Not specified
This position was filled!
Who are they?
3Dcelo is a French MedTech specialised in customised Medical Devices for the dental healthcare. We offer the dentists a wide range of customised products fabricated with high tech manufacturing methods
Job description
For our office in Lyon, we are looking for a technically strong and solution-oriented full-stack developer to join our IT team.
In this role you will be responsible for the development of our applications, testing and installation. In more detail your area of duties will be:
-Software Design and Development:
· Co-ordinate with the team:
-Investigating problem areas
-Producing the required technical documentation
-Developing software solutions (back-end and front-end)
-Bug fixing
-Solution Testing, Installation and Support:
· Manual testing and user support during acceptance tests
· Preparing the installation of the solutions
· Producing the required documentation
· Providing second level support
-Operations Improvements:
· Conducting systems analysis and recommending changes
Preferred experience
As a full-stack developer you have at least two years of experience in designing and developing software solutions, bringing along the following experience/profile:
· Proficiency in Java programming, MySQL and React.js
· Highly motivated to understand our business processes
· Strong analytical and problem-solving skills
· Good communication and language skills in English (proficient verbal and in writing), as you will interact with the IT on a daily basis.
· High motivation and capable of working in a challenging international environment in across location teams
· Ability to work effectively both within a team as well as independently
· Driven towards finding solutions and being responsive
· A university degree or equivalent in Computer Science
Why join us?
· Because everything remains to be invented: we are in the process of creating a new profession at the crossroads between technique, industry, and craftsmanship.
· Because we are expanding our team.
· Because we care for our team's well-being and professional development: we are always open to discussion and we strive to create a work environment where everyone finds its place and is happy to wake up in the morning
· Because you'll be working in an environmentally conscious company, in the medical field, you'll be sure you're doing a job that makes sense.
· Because we are operating in a large, stable and growing market which offers very good prospects
Recruitment process
1. You will be given a coding question to solve at home.
2. Technical interview
3. Interview with CTO
4. Physical meeting with the team
Recruitment process
3 meetings (2 visio, 1 physical)
Questions and answers about the job