Why is everyone burning out?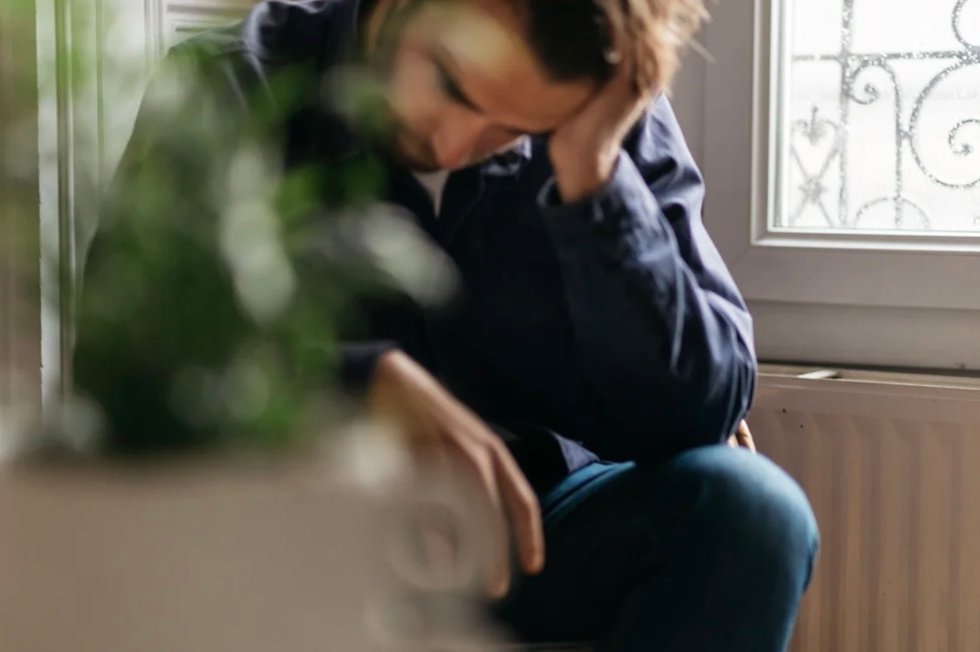 In a short space of time, burnout has become an accepted fact of working life. It's not just being felt by those who are unhappy at work, however. Even those who love their jobs can find that they are struggling with feelings of overwhelm, exhaustion and disenchantment. So we spoke to two experts to find out who is most affected and why this is happening.
In 2015, Jonathan Malesic started finding it hard to get out of bed and go to work in the morning. At the time, he was a theology professor at college. It was his dream job, which he had landed after years of study and hard work. But suddenly, teaching began to feel like a chore, and his students' lack of interest would send him spiraling with feelings of disappointment and frustration. "I noticed that my temper grew shorter, I had irrational angry reactions to fairly ordinary challenges. The disappointments that I experienced at my job felt very personal – if the students didn't put enough effort in the class, I perceived it as a personal attack," Malesic recalls. At first, he thought he was exhausted or maybe even depressed. It was only in the weeks and months after his resignation that he realized his growing dissatisfaction with work and his overall apathy might be a sign of burnout.
Today, burnout seems to be a global phenomenon, and if Malesic were to do a Google search, he would find hundreds of thousands of articles discussing how to recognize the symptoms of burnout, to prevent it or to cope with it. In 2022, searches for "burnout" on Google were at an all-time high in the US. That same year, more than three out of four employees responding to a Gallup survey said they had experienced "workplace burnout at least sometimes." Figures from Future Forum, a consortium created by Slack to "drive the transformation of work," show that "burnout is on the rise." Between May and August 2022, the "percentage of employees who say they are burned out rose 8% among the global workforce (from 37% to 40%)." US workers showed the highest incidence of burnout in the world "with more than two out of every five US workers saying they are burned out." Almost half of 18- to 29-year-olds in the US say they feel burned out.
What does being burned out mean?
While we might be familiar with the term, it's not always obvious to everyone what it means. The term burnout was coined in the 1970s by the American psychologist Herbert Freudenberger who wanted to describe the effect chronic stress has on workers in the so-called "helping" professions, such as doctors and nurses. Today, while there seems to be an understanding that the issue is systemic and omnipresent, the concept of burnout is still fuzzy enough to describe a variety of modern workplace woes. Burnout is defined as a state of total emotional and physical exhaustion due to long-term stress at work, yet, the term is sometimes loosely used to indicate somebody´s dissatisfaction with work or other spheres of life, such as relationships, friendships, or dating.
After quitting his job, Malesic conducted his own research on the topic and ended up writing a book: The End of Burnout. He believes that our poor understanding of burnout is wilful blindness. "If we get a more precise definition of burnout that the researchers can use, that would mean that not everyone is burned out, but also could provide better help for those who are," he says. "In the work culture of the US, if you can claim that you burned out, that means that you worked really hard. Hard work is a good thing, but it shouldn't be a synonym for damaging and exhausting yourself to the point of burnout."
Today, burnout is classified as an "occupational phenomenon" by the World Health Organization, and there are various questionnaires to assess somebody's level of burnout. The first scientifically developed measure of burnout used widely in research studies and self-assessments across the globe is the Maslach Burnout Inventory (MBI), developed by psychologists Christina Maslach and Susan E Jackson in 1981. The assessment measures three components in order to determine the risk of burnout: emotional exhaustion; depersonalization (being detached from oneself and emotionally distant from one's clients and work); and professional accomplishment (people suffering from burnout have a reduced sense of professional accomplishment).
Who succumbs to burnout?
It is still hard for researchers to understand why some people burn out and others don't while doing the same job. Michael Leiter, an organizational psychologist and co-author of The Burnout Challenge – Managing People's Relationships with Their Jobs, with Christina Maslach, defines burnout as a relationship problem – though not simply with people. "It's a mismatch between a person's values and the workplace," he says. He also stresses that burnout is often linked to the feeling of being powerless and not being able to change much in their surroundings. "If you are passionate about your work, but you are stuck at a job that doesn't let you perform your work in a satisfying manner, you're going to feel a greater mismatch than a person who doesn't care about the work in the first place," says Leiter. "It is not your personality that makes you more cynical and puts you at a greater risk of burnout."
That was the case with Malesic, who believes that his enmeshment with work and identification with the position he had at the university were the main drivers of his burnout. "My work was my lifestyle … Also, my wife is an academic, and much of our marriage was shaped by our academic lifestyles," he says. "We lived apart for a long time while trying to build our careers. I think we want our intimate relationship to be a refuge from the challenges of our working lives – and in my case, even my marriage was shaped by my work."
More prevalent in women
Burnout might not be related to one's personal traits, but research seems to indicate it is still more prevalent in women than men. The Future Forum survey found that women were 32% more likely to experience burnout than men; a 2022 survey by Deloitte shows that women reported burnout and stress at alarming levels, and 46% of the 5,000 women surveyed across 10 countries reported feeling burned out. A 2018 study from the University of Montreal concluded that women were more vulnerable to burnout than men due to the systemic workplace inequalities linked to traditional gender roles. Women were reporting higher levels of burnout due to lower levels of decision authority; compared to men, they also tended to "head single-parent families, experience child-related strains, invest time in domestic tasks, and have lower self-esteem," which can all contribute to burnout.
The prevalence of burnout among racialized and marginalized communities is still insufficiently researched. Yet, research conducted for Rice University in Texas 2022 and published in the Journal of Applied Psychology has shown that microaggressions within the workplace – such as anti-Black stereotypes and negative assumptions, racialized role assignment, and interactional injustice – increase levels of burnout for Black employees. Writer Tiana Clark pointed out in her piece for Buzzfeed, This Is What Black Burnout Feels Like that being burned out "had been the steady state of black people in this country for hundreds of years."
She wrote, "Burnout for white, upper-middle-class millennials might be taxing mentally, but the consequences of being overworked and underpaid while managing microaggressions toward marginalized groups damage our bodies by the minute with greater intensity."
Why job satisfaction matters
While burnout is experienced individually, it can affect organizations as a whole too. An extensive study by Oxford University's Saïd Business School found that workers were 13% more productive when happy. Low job satisfaction results in a loss for companies. According to estimates in Gallup's 2022 State of the Global Workplace report, employees who are not engaged cost the world $7.8 trillion in lost productivity, which is the equivalent of about 11% of global gross domestic product.
Leiter argues that quiet quitting – when employees put no more effort into their jobs than absolutely necessary – can also be linked to the feeling of burnout. "You are basically withdrawing your labor, you are capitulating, because you don't feel that your job makes sense anymore," says Leiter. Quiet quitters make up "at least 50% of the US workforce – probably more," according to a 2022 Gallup survey.
To protect themselves from burnout, some employees, like Malesic, opt to quit their jobs. He explains that, in order to protect himself from burnout, he needed to change his job and his overall attitude toward work. "I think it is difficult to protect ourselves from burnout at the workplace," says Malesic. "I can do it now as a freelancer, but if you work in an organization that has a set of rules and norms, that is hard. You get the advice to 'just say no,' but that will not reduce the amount of work within the organization, so somebody else will need to pick up the work that you are not doing. Also, if you say 'no' all the time, your job might be in jeopardy," he argues. Some limited research says that one of the main drivers of the Great Resignation is burnout, but those who stayed behind often ended up taking on the extra work – making them more vulnerable to burnout too.
Leiter points out that the situation might be different for those who score high on exhaustion, according to the Burnout Inventory assessment, while their cynicism levels stay low. "Those people are simply exhausted, and don't have the lifestyle that allows them to recover that energy," he says. Since they often have an issue with the workload alone, this can possibly be renegotiated. "The issue is that as an employee, you might not be able to change a lot in the organization of the workplace," says Leiter. "Nurses doing 12-hour shifts every day might not have the power to change their working hours… Overall, the management might be more inclined to introduce cosmetic changes such as meditation or a healthy salad buffet for lunch." Some companies try to take care of their employees' well-being by offering more paid time off, flexible work schedules or the opportunity to work from home. Others offer services such as after-school tutoring and childcare.
In order to reduce burnout at a greater scale, however, a more radical change in the work culture might be necessary. In his 2005 book Who Are We? The Challenges to America's National Identity, Samuel P Huntington wrote that Americans "work longer hours, have shorter vacations, get less in unemployment, disability, and retirement benefits, and retire later, than people in comparably rich societies."
Malesic believes that workplace burnout is intrinsically linked to the US work culture. "We expect the employers not just to provide us the salary, but also, our mental health is tied to our employers, and our health insurance is tied to our employers," says Malesic. "We also expect our work to provide us with fun and fulfillment." He would like to see changes in the relationships between organizations and their employees. "I would need to see the health care not depend on the employer in the US, a greater distance between the employers and the provision of mental health," he says. "This would change the relationship and make it less intense, less central in our lives." How likely that is to happen is anyone's guess.
Photo: Welcome to the Jungle
Follow Welcome to the Jungle on Facebook on LinkedIn and on Instagram and subscribe to our newsletter to get our latest articles every day!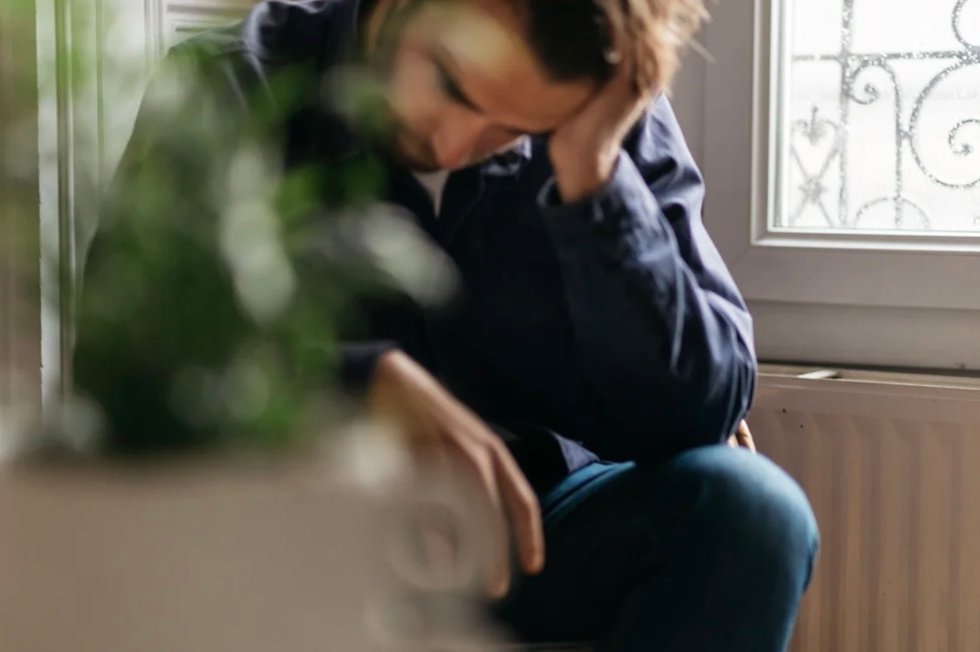 Looking for your next job opportunity?
Over 200,000 people have found a job with Welcome to the Jungle.
Explore jobs