Success starts with supporting the wellbeing of employees
Edwards Lifesciences is the global leader of patient-focused innovations for structural heart disease and critical care monitoring. They're driven by a passion for patients, dedicated to improving and enhancing lives through partnerships with clinicians and stakeholders across the global healthcare landscape. They are also dedicated to the wellbeing of employees which they know is critical to personal and professional success. Wellness programs are not just something they offer, it's something they truly invest in.
To support employees' efforts to achieve and maintain a healthy, balanced lifestyle, Edwards created a Total Wellness Program. The name may sound traditional, but the program is anything but ordinary. It's an innovative, comprehensive program focused on six pillars to support the physical and mental health of employees.
The six pillars of the Total Wellness Program
Prevention:
Prevention is all about encouraging people to take care of themselves from the start, so Edwards makes healthcare easier and more accessible for employees. There are a variety of ways that employees can minimize problems or risks from escalating, including taking part in a 24/7 Employee Assistance Program, having access to an annual flu shot, visiting a virtual clinic to engage with healthcare professionals, participating in subsidized massages in the office and a taking advantage of a free membership to the meditation app HeadSpace.
Nutrition:
Solving some of medicine's toughest challenges requires mental stability, and a healthy diet is linked to better brainpower. Edwards offers fresh seasonal fruit in the office and healthy lunch options at All Employee Meetings including vegetarian selections. Edwards also understands that people have different dietary needs and restrictions, which is why they offer choices, such as lactose-free or soy drinks in all common fridges.
Physical Activity:
Staying physically fit is key to a healthy mind and body. So, Edwards built on-site amenities that support an active lifestyle. At their own convenience, employees have access to a fully equipped gym and fitness center, complete with free classes such as Pilates and yoga. Many employees come together to run and participate in other friendly sporting competitions.
Education:
Education has the power to inspire healthy living by informing people's choices. Edwards has a variety of tools that help employees understand how to live a healthy lifestyle. From in-house webinars to external educational workshops, these resources are focused on creating good habits and maintaining a positive overall wellbeing. They also offer free access to Mind Tools so employees can find the information most relevant to them at their own pace.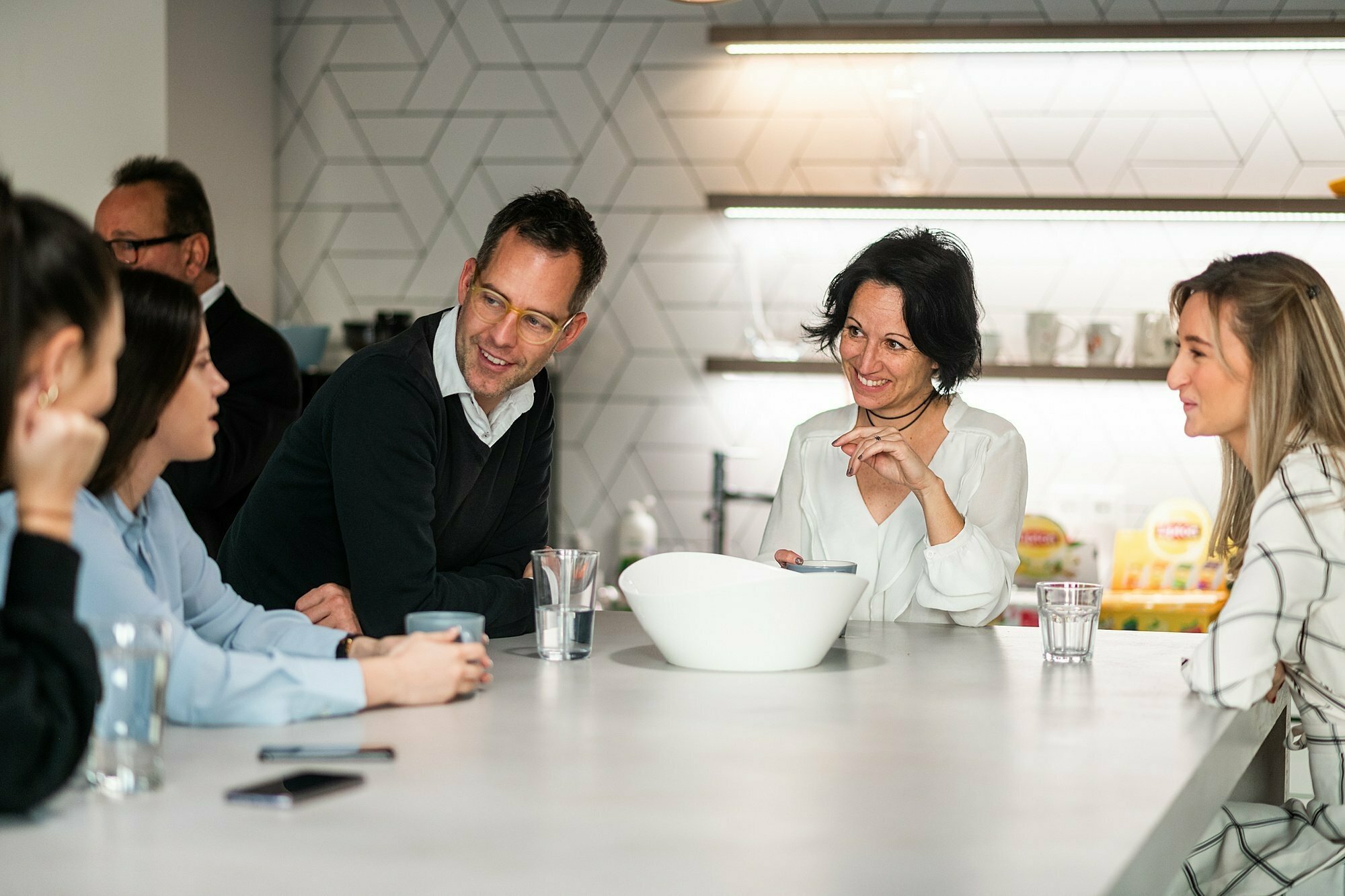 Financial Fitness:
There's an important relationship between personal health and personal wealth. Studies show that financial pressure is one of the leading stressors in our society. The Total Wellness Program helps employees understand the importance of the financial benefits Edwards has on offer and how to make the most of them. Many employees contribute to their pension plan through Edwards, and they even have access to the organization's Employee Stock Purchase Program.
Community Service:
Helping others can infuse our lives with more meaning by providing a greater sense of wellbeing, personal significance and fulfilment. That's why Edwards encourages their people to give back and help their communities. They make that a reality by providing everyone with one fully compensated day per year to volunteer at a non-profit of their choice. The employees at Edwards Prague are so passionate about charity initiatives that they established the Charity Group, which connects people with opportunities to volunteer in their local community.
Edwards' six pillars are designed to demonstrate a commitment to championing employees and enabling them to be the best version of themselves. If you're looking to build a career in a place that will put your wellbeing first and support your ambition to live a healthy lifestyle, and contribute to the health of others, then join Edwards - they'll inspire you for life.