South Korea: Where Stressed-Out Employees Pay to be Imprisoned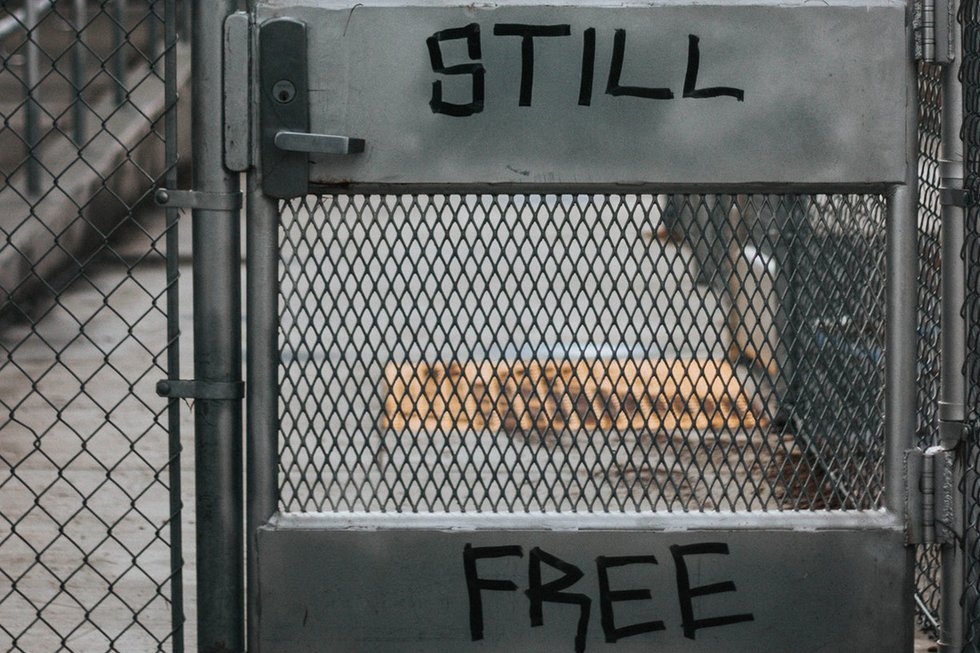 Working in South Korea is not exactly a walk in the park. Family pressure, stress, and relentless overtime are just a few of the factors that can lead to tragic consequences. Alcohol consumption in the country is especially high, while the suicide rate is known to be one of the highest in the world. Kwon Yong-seok, a former prosecutor who used to work more than 100 hours a week, came up with a new type of spiritual retreat to escape this oppressive society. His project, called Prison Inside Me, gives South Koreans the chance to unwind by spending 24 hours in one of the 28 prison cells available. Extreme problems certainly call for equally extreme solutions, but it still begs the question: Why do Koreans feel the need to lock themselves up so they can relax? We went in search of some answers.
A population under pressure
Sadly, Koreans cannot escape a problem that is common to many countries, particularly in East Asia: the reality of academic and professional stress and pressure that begins in childhood. In Korean society, success at school is highly valued, and the demands and hopes of parents weigh heavily on children and adolescents.
This explains the popularity of crammer schools, where the vast majority of Korean schoolchildren can be found outside regular school hours. The role of these private institutions, called hagwons in Korean, is to offer tutoring, help with homework, and additional courses. In an opinion article for The New York Times, Se-Woong Koo, a former English teacher at a hagwon, painted a picture of a rather hostile environment, where the primary objective doesn't appear to be developing student potential. He also explains how Korean students work 13 hours a day and, on average, only get five hours' sleep a night. The especially tough competition between students is also noteworthy in this context. The Korean "Ivy League" of SKY universities is made up of just three institutions, and gaining entrance to one is an essential rite of passage for any Korean wanting success later in life.
Harsh working conditions
Upon entering the workforce, Koreans once again face a substantial amount of pressure, as the business world is a particularly stressful environment. Just like their Japanese neighbors, Koreans have invented a word to describe death by overworking: gwarosa. This should come as no surprise in a country where workers rack up among the highest number of hours of overtime in the world. In 2018, South Koreans ranked third on this distressing podium, with employees working an average of 2,005 hours per year, or 167 hours per month. At the same time, until July 2018, the average work week stretched out to just over six days, with the only day off being Sunday, and the legal duration being a staggering 68 hours. Although the government passed a law to set the work week at 52 hours and five days, it remains to be seen whether such measures are enough in a country where hundreds of employees fell victim to gwarosa in 2017.
"In 2018, South Koreans ranked third on this distressing podium, with employees working an average of 2,005 hours per year, or 167 hours per month"
There are a number of reasons for this hectic working rhythm. In a society where Confucianism is extremely influential, work is presented as the only way to be of benefit to the social collective. Therefore, it takes a central place in the lives of Korean citizens. At the same time, the individual bears the weight of familial and ancestral honor on his or her shoulders, which means that every professional success or failure takes on a whole new dimension. The 1997 Asian financial crisis is equally important, due to the huge socioeconomic impact it had on the country. While the Korean won nosedived, the country's most emblematic company, Kia Motors, went bankrupt. The Bank of Korea fell victim to the ripple effects and, with massive layoffs around the country, there was an unprecedented rise in unemployment: It went up five points in just two years. This trauma is still present in the minds of Koreans today, who are willing to give body and soul to their company to avoid ending up in such a precarious situation again.
Such intense pressure, coupled with unsustainable working hours, presents a daily challenge and can lead to tragic consequences, such as excessive alcohol consumption, particularly with the famous Korean hard liquor known as soju. Almost 20% of the population admits to having more than 10 drinks a week. Even more alarming, the oppressive working conditions also translate into an extremely high suicide rate, with survey results from 2016 indicating 25 suicides for every 100,000 people, and South Korea regularly being placed toward the top of the OECD countries with the most annual suicides. Just a few years ago, it was reported as the first cause of death for citizens aged 10 to 30, and the second after cancer for those over 40. Men, who traditionally take on the role of breadwinner, are far more affected than women: Statistics from 2015 show a rate of 37.5% for men compared to 15.5% for women. While it is often difficult to determine the true causes of this act, the daily pressure and stress that Korean citizens face in the professional sphere cannot be ruled out, especially in a country where the unemployment rate is now 4%.
"The oppressive working conditions also translate into an extremely high suicide rate"
Mental-health issues brushed aside
The South Korean state also bears responsibility. Although the country is facing a critical situation, there has been only a slight increase in investment in infrastructures for managing or preventing mental-health issues. In an opinion article for The New York Times a few years ago, Young-Ha Kim, a Korean novelist committed to the issue, explained: "The total national budget for suicide services is close to $7 million. By comparison, Japan spends more than $130 million on suicide programs, and they have seen strong results for their efforts." In addition, while the World Health Organization recommends that 15%-50% of public-health expenditure relates to mental illness, in 2016, it was reported that this crucial area accounted for only 3% of the South Korean health budget.
"Depression is often seen as a transient mood or an emotional hyperbole that is bound to pass"
Mental-health facilities in South Korea are few and far between, with there being just 19 public psychiatric centers in 2013, compared to 168 private hospitals. As a result, only 15.3% of Koreans with mental-health issues receive treatment and only 23% of the population suffering from depression is ever monitored, compared to more than 40% in other OECD countries. What's more, professionals in the sector, whether psychiatrists, psychologists, or hospital staff in charge of mental-health patients, are in unstable professional situations, as the vast majority are on fixed-term contracts. The ensuing turnover and resignations mean that those who do choose to stay must sometimes manage the care of more than 100 patients at the same time.
The high suicide rate can also be explained by the fact that depression is often seen as just a mood or an emotional hyperbole that is bound to pass. Worse still, patients who do eventually admit to being depressed and who pursue therapy and treatment often decide to stop it prematurely, as psychiatry professor Kim Eo-su told Young-Ha Kim. Moreover, affected individuals even think that they can get better purely through religion or exercise. According to the professor, these nonchalant approaches are due to the social pressure that surrounds depression and mental-health issues, which are still not considered fully fledged illnesses requiring medical treatment.
Is prison the only way to take care of one's mental health?
In this context, it should come as no surprise that a host of alternative private projects offering a solution to an issue where the public system falls short have emerged. What exactly does Kwon Yong-seok's prison experience offer? At the facility, which is run by the aptly named non-profit organization Happiness Factory, visitors live in supposed total isolation: Numbered uniforms are donned on arrival, phones, cigarettes, and books are left at the entrance, and a cell measuring five square meters is home for the next 24 hours. Even without yoga classes and a vegan menu, the project is a success—since 2013, Prison Inside Me has hosted 2,000 "prisoners."
However, as the name of this spiritual retreat suggests, it is more about freeing oneself from an inner prison than actually landing oneself in a real prison. With talk of introspection, inner reflection, and meditation, and small cells whose single windows offer a view of the mountains, Prison Inside Me seems to be the ideal place. Cut off from the outside world and work, the "prisoners" can recharge their batteries and finally unwind. At the same time, rather than shutting its visitors away for 24 hours, the retreat organizes various occasions to mix with other inmates, and even offers lectures on the role that meditation, theater, or games can play in reaching inner freedom.
"Cut off from the outside world and work, the 'prisoners' can recharge their batteries and finally unwind"
It should be noted that no mental-health professional is on hand for inmates during their stay. In short, despite its catchy name and concept, Prison Inside Me follows all the codes of a traditional spiritual retreat, a sort of escape from the daily life and stress that is often difficult to manage, especially for Koreans. While the 24-hour program is financed by the donations of its participants, it turns out that its success has led to the launch of two new options for 2019: a 48-hour incarceration for about €75 (100,000 wons) and a one-week internship for about €380 (500,000 wons), which is a large chunk of the average South Korean monthly salary. Sadly, here, you can't even get a free pass to jail.
While most participants are convinced of its efficacy, it remains too soon to assess the actual effects of this imprisonment over the medium and long term, whether positive or negative. Nonetheless, the very existence of Prison Inside Me is evidence of a genuine problem in South Korean society, where citizens suffer from unsustainable, and potentially fatal, working conditions.
Translated by Andrea Schwam
Follow Welcome to the Jungle on Facebook and sign up for our newsletter to receive our articles every week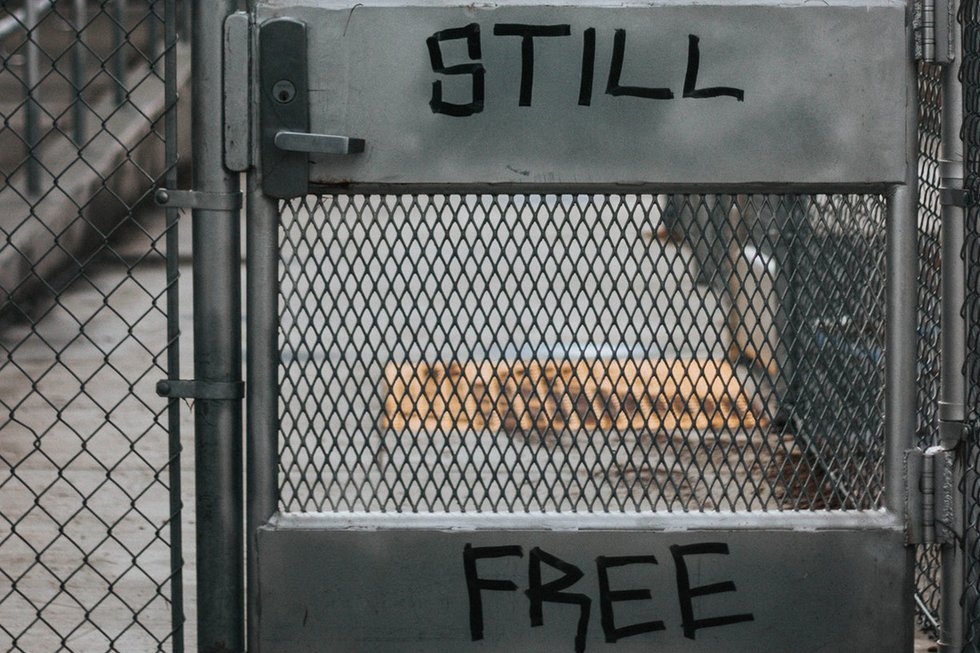 Looking for your next job opportunity ?
More than 200,000 candidates have found a job with Welcome to the Jungle
Explore jobs