6 job interview questions to expect during a pandemic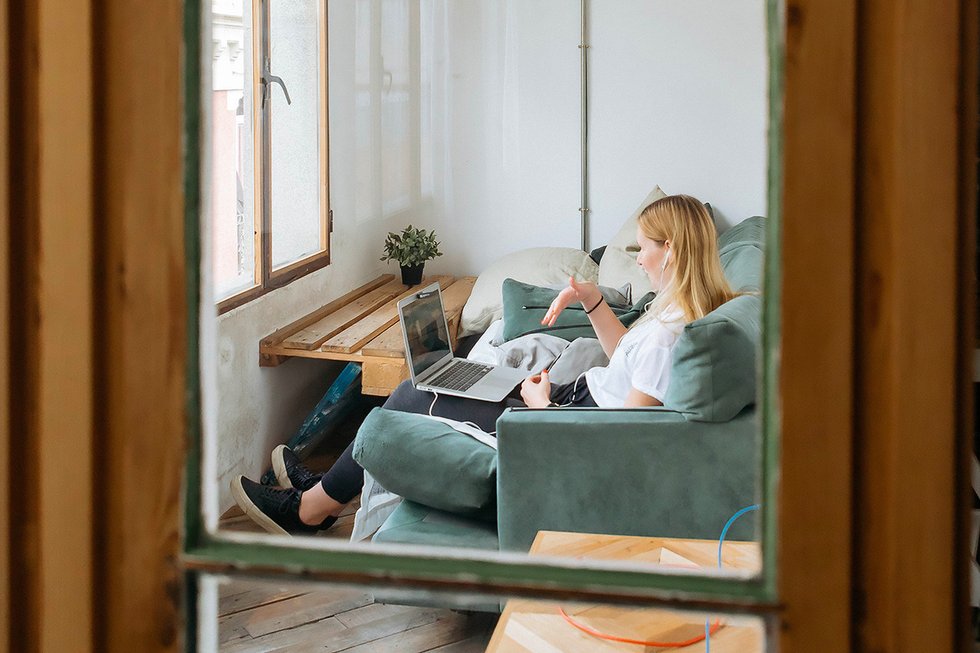 Congratulations, you've landed a job interview! It's always a big achievement, but especially so in such a challenging climate. Preparing for a job interview might be trickier than usual, too.
---
It would be strange if you and your interviewer didn't acknowledge the global pandemic. You'll probably be doing your interview remotely and it's also likely that you'll be starting work remotely. The company you're interviewing with won't be operating as normal and you'll have to navigate a new way to work together.
Aside from making sure you're wearing trousers and that your Zoom background looks passably professional, preparing for an interview means being ready to answer some new questions. So, what can you expect to be asked? To find out, we spoke to Alex Jonsson, account manager at BrighterBox, a recruitment company, and Julie Olivieri, talent acquisition lead at Dataiku.
How are you feeling?

How are you handling your work-life balance?

Have you learnt any new skills in the past couple of months?

What's your work-from-home setup like?

We're all on Slack. Have you used it before?

Do you have any questions for us?
1. How are you feeling?
It's normal to start off an interview with a little informal chat to break the ice, but in the current circumstances, small talk can take on a deeper meaning.
When Julie Olivieri asks candidates how they are feeling, it's a way to gauge the tone of the interview. Some candidates' responses might reveal they are struggling, whereas others will take the question much more lightly. In either case, there is no shame in acknowledging how the Covid-19 crisis is affecting you. "The worst would be if a candidate was too disconnected from the situation," said Olivieri. "This situation is impacting us emotionally. We, recruiters, understand that."
"The key is that candidates should show they understand the situation and are adapting to it. They shouldn't use the same answers that they were preparing before the pandemic as if they were still in the office."
2. How are you handling your work-life balance?
If you can keep a work-life balance, it shows that you are organized, motivated, and able to manage your time independently.
Working from home is set to continue for a lot of us for the foreseeable future, which means employers are looking for these particular qualities, explains Alex Jonsson. "Companies need to know that even though you don't have a team around you sitting in an office, you are going to be able to work by yourself, and work quite autonomously," she said.
This doesn't have to mean that you're calendar-blocking each hour of your day. However, even if you're not working, it's a good idea to demonstrate that you have some kind of routine that keeps you productive and healthy.
3. Have you learnt any new skills in the past couple of months?
Olivieri wouldn't be put off if a candidate said they had struggled with motivation or finding time to learn at the beginning of lockdown. "I would expect them to be honest about what they've learned about themselves during the pandemic," she said.
You don't have to pretend you've been on some kind of productivity marathon if you haven't. Of course, employers will want to know if you've added any professional skills to your CV, but talking about hobbies you've picked up or personal lessons you've learned helps to give interviewers a glimpse of your personality.
"What they have learned about themselves could be how they discovered a new skill or the ability to step back from something. It doesn't need to be professional, it can be something more personal," said Olivieri.
How do you answer if you can't think of anything you've learnt in the past couple of months? According to Olivieri, even trying out a new recipe counts. "We've all discovered that we have new culinary skills," she said.
4. What's your work-from-home setup like?
Potential employers have every right to ask about a candidate's home working environment. "Especially making sure that employees have a computer with internet access, they have access to a telephone or a landline, and asking about their signal," said Jonsson.
Employers need to know that you have the equipment you need to do the job. However, they are aware that few of us have the perfect WFH set-up. Don't be afraid to mention any challenges you've faced working from home, and how you've found solutions that work around them.
"It's a good question for employers to ask candidates to see how creative they can be, and how they're dealing with the current situation," said Jonsson.
5. We're all on Slack. Have you used it before?
Of course, if your interview is on a platform you haven't previously used, you'll want to test it out beforehand to make sure you know how to use it.
But it's also worth getting to know the main digital communication tools that companies are favoring. Google Hangouts, Microsoft Teams, Slack and Zoom are all free to download and try out. "We urge our candidates to be super organized and prepared with the tech that they'll be using," said Jonsson.
"A lot of companies were using [digital communication tools] anyway, even before the pandemic. They're just using them even more now. If candidates are unfamiliar with them they should definitely become so."
6. Do you have any questions for us?
According to Jonsson, before lockdown, candidates "would go into the office, they would meet a couple of members of the team. They would get all of the contextual information before being offered the job and deciding whether to accept it."
At the moment, because everything is being done remotely, they don't have all of that information. Candidates who have managed to get an interview aren't getting the full picture of the companies they're interviewing for."*
One way to counteract this is to ask a lot of questions during your interview to get a clear idea of how the company works, the office culture, and how you'll work with different teams and individuals.
For starters, ask questions about training, daily tasks, and communication methods. It's equally important to ask about potential colleagues and hierarchy. This may mean clarifying who you would report to or who you can ask for help when you need it. Alternatively, it might mean taking a more informal approach to interviewing all together.
"It might be worth a candidate asking if they could have a virtual lunch with the team that they would be working with, just so they can get to know them—maybe not so much in a professional sense, but in a more casual, relaxed way," Jonsson said. You might even ask to have one-on-one meetings with potential future team members as part of the interview process.
Companies should be understanding these requests. Oliveri says this is definitely the case at Dataiku. "It's really important that candidates meet more people, especially now, so if we add a few more steps to the [recruitment] process for them to be really happy and confident when they make their choice, we'll do that," she said.
"It's not just the candidate who has to adapt to the recruiter, but the recruiter who has to understand it's a different situation for candidates."
Photo: Welcome to the Jungle
Follow Welcome to the Jungle on Facebook, LinkedIn, and Instagram, and subscribe to our newsletter to get our latest articles every day!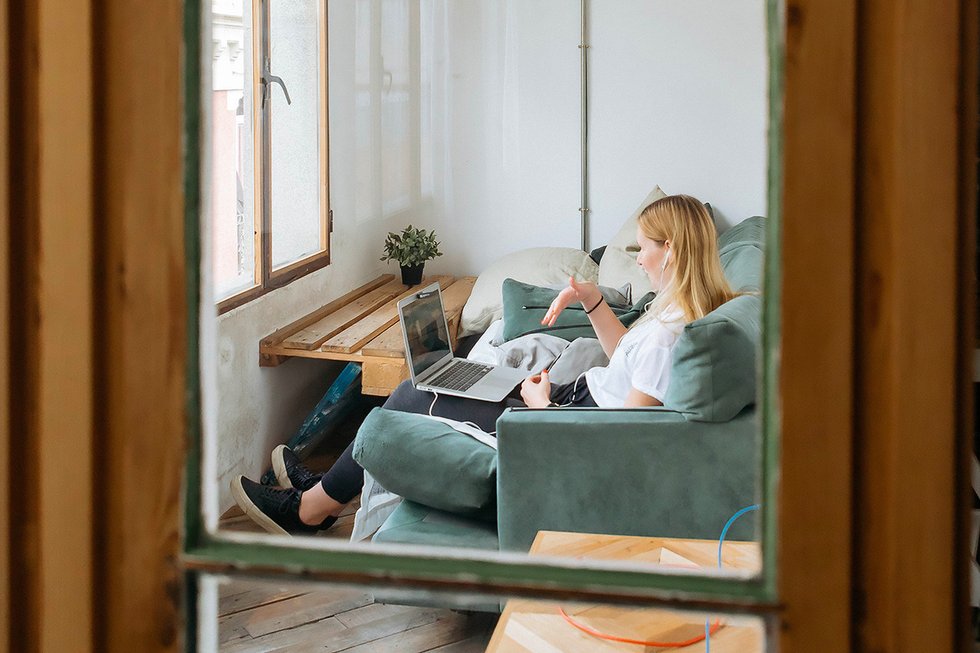 Looking for your next job opportunity?
Over 200,000 people have found a job with Welcome to the Jungle.
Explore jobs