7 questions to expect in an interview and how to prepare for them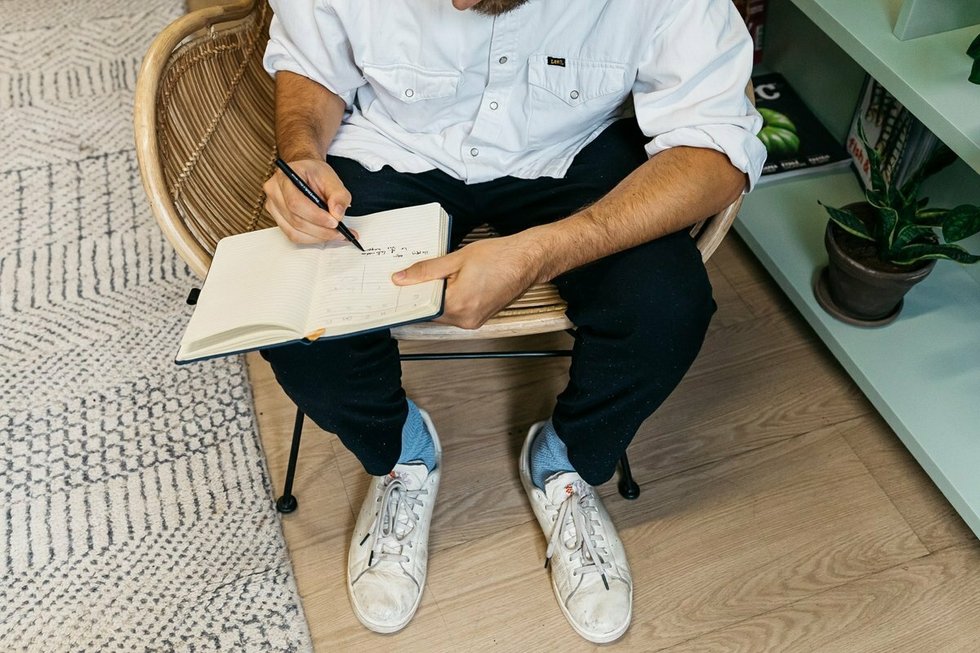 You've just got the email you've been waiting for: your application has caught the attention of a recruiter who'd like to meet you… tomorrow. Once the excitement has subsided, how do you go about preparing for this job interview? It might lead to the job of your dreams, so it's best to maximise your chances. But don't panic, all you need is a notebook and pen, and a couple of free hours. The good news is that once you've done the groundwork, you'll be able to reuse most of it for your next few applications. It's a minimal investment considering what it could lead to. Here's an in-depth look at the seven questions to prepare for a job interview.
---
Why is it important to anticipate these questions?
It's impossible to predict all the questions a recruiter will ask you, but certain ones come up so often that it would be wise to give them some thought beforehand. Remember that in a job interview, merely giving an answer isn't enough. You must also justify your words with examples to convince the recruiter of your response. Think about the questions below and you'll be in a position to offer well-argued, impactful answers, thus greatly increasing your chance of success.
Even if these questions don't come up in the conversation, the work you'll do beforehand will make you feel more confident during the interview and let you subconsciously distill—randomly from your answers—arguments you wouldn't have thought of otherwise. This will structure your thought process, guide the conversation, maximise your strength of conviction and help you to find your bearings during the interview. That's everything you need to feel more confident.
How do you go about it?
Doing this exercise with a pen and paper seems the best option to us for two reasons:
Writing anchors thoughts that are in your head more deeply in your memory.
If you have a tendency to procrastinate, having these notes means that you can reread them on the train to the interview.
Here are a few questions you can prepare for:
1. Tell me about yourself
This almost inevitable question may seem at first glance like a simple introduction—or it might cause an applicant to have a breakdown. Nonetheless, this way of starting the conversation is neither a trick question nor a difficult one. So how do you answer when asked to introduce yourself in a job interview? This infamous interview question is a chance for you to bring up experiences that seem significant to you or to the recruiter. Prepare for this question and you will be able to steer the conversation in a direction that you're comfortable with. It will also stop you from getting lost in a nervous monologue, and most of all, it highlights your strengths.
2. Why did you apply for this position and in our company?
Recruiters want to be certain that the person opposite them is someone who knows what they're getting themselves into. This question lets them sort out those who applied randomly from those who are truly motivated. The answer should reflect your personality and your needs, as well as demonstrate your solid knowledge of the company.
First, this is the moment to go over why the position appeals to you, but also to show what's important to you professionally: the sector, the work environment, a specific aspect about the job, career progression, company culture and so on. This good bit of soul-searching will also allow you to check that your expectations match the reality of the position!
Second, you should do extensive research on the company itself. Be aware that for the majority of recruiters, it's a huge issue if candidates can't talk confidently about what the company does. Before the interview, be sure to know a certain number of facts about the company:
The name of the CEO.
The date it was founded.
A summary of what the company does in two sentences.
Its main competitors.
The latest news. For example, major partnerships, acquisitions, newest tech releases.
Company values.
The names of a few clients.
An interviewer may in fact ask, "Is there any recent news about us that has struck you?" Be sure to look into the company's sector of activity—reading a few articles will help you learn some of the jargon. Bring up a few technical terms—it can only work in your favour!
3. What professional accomplishment makes you the most proud?
This is about the recruiter wanting to know what you're capable of when you're at the top of your game. Being comfortable talking about your successes is key to demonstrating that you're capable of producing tangible results. Even if the recruiter doesn't ask this question straight away, the answer you've prepared will be a chance to earn bonus points by slipping it into conversation.
Conversely, prepare a good story about the situation that was the most difficult for you and how you were able to overcome the problem. Show them that you can be optimistic and persevere when the going gets tough, that you saw a challenge through to the end and that you learned lessons from it!
4. What would you put into place upon starting in this position?
A relevant career path and background, a solid skillset and the right words will enable you to make a good impression at the job interview. But if there's one way to convince the recruiter that you're the right candidate, it's by going into detail. You don't even have the job yet and you're showing the different skills you could bring to the company.
To answer this question, you need a clear understanding of the demands of the position. Don't hesitate to prepare a mini-audit of their needs and propose concrete actions to implement. You want to demonstrate how hiring you could impact the company. And if the question doesn't come up, be brave and take the lead.
5. Why should we hire you?
The recruiter asks you to put yourself in their shoes and explain why you are the best candidate for this role. This is an extremely revealing question that is the chance to show off your powers of persuasion, self-confidence and motivation.
The best way to answer this question is to take the job advert and compare its demands to your successful past experiences and the skills you excel at on the job. Underline all the points where there's an overlap and emphasise that little extra something that makes you stand out from the crowd.
6. What kind of salary are you expecting?
This is less about seducing the recruiter and more about not being caught off-guard. If you don't prepare for this question, you run the risk, while stressed and under pressure, of underestimating the salary that you deserve or saying something that will go against you down the line in future remuneration negotiations. Don't let this question catch you by surprise!
So how do you speak about salary in an interview? To help with this exercise, don't hesitate to ask the opinion of your peers and research average salaries for this type of position in this sector. You can even look up similar job adverts where a salary range is indicated.
7. Do you have any questions?
The end of the interview is a key opportunity not to be missed! It's important to jump on this famous question. Finishing with "no, I don't have any questions" sends the recruiter a rather negative signal. Good preparation before the interview will definitely provide enough information to give you some ideas, but it's fine to jot down a few questions in your notebook that pique your curiosity. Here are a few ideas:
What are the company's short-term projects?
How does the rest of the process unfold?
How might the position evolve?
Is the company going to expand internationally?
Prepare these seven questions and it's guaranteed that you will show up to the interview with a solid foundation and approach the meeting in a calmer manner. That's enough to up your chances of getting the job!
Don't forget that a job interview is a two-way street. While the recruiter may have a lot of questions for you, there will be a time when it's your turn to ask yours. This is the chance to prove your interest and to show off your inquisitive nature as well as your desire to grow with the company. This is your last chance to impress the recruiter!
Taking it further
If you have the time and you'd like to prepare for more questions you might be asked, here's a more complete list:
Why did you leave your last job?
Where do you see yourself in five years?
What are your three best and worst qualities?
Tell us about a decision you've made.
Can you tell us about a situation where you had a leadership role?
Tell us something surprising about yourself!
What is your biggest fear?
What drives you every day?
How do you work under pressure?
What are your hobbies?
Make us laugh!
Translated by Kalin Linsberg
Photo: WTTJ @Weeby
Follow Welcome to the Jungle on Facebook and sign up for our newsletter to receive our best articles every week.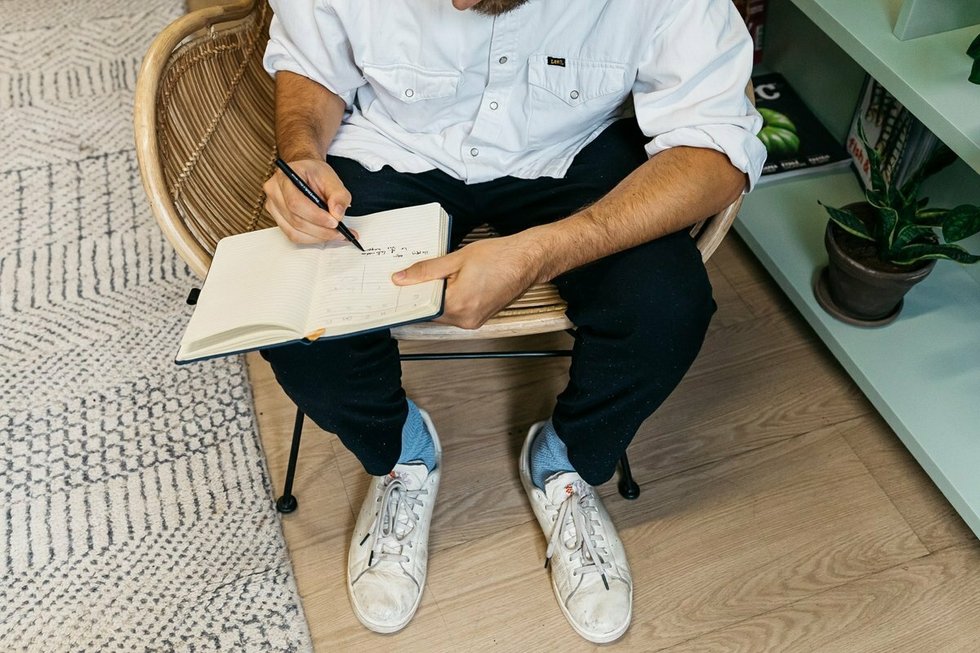 Looking for your next job opportunity ?
More than 200,000 candidates have found a job with Welcome to the Jungle
Explore jobs