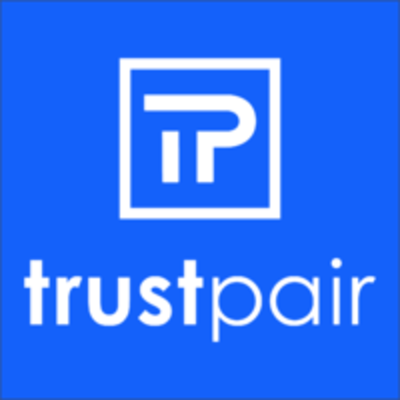 Trustpair
Customer Success Manager - Project Manager H / F
Plný úvazek

 

Paris

Možnost pracovat částečně z domova

Magisterský stupeň vzdělání

> 2 roky
Společnost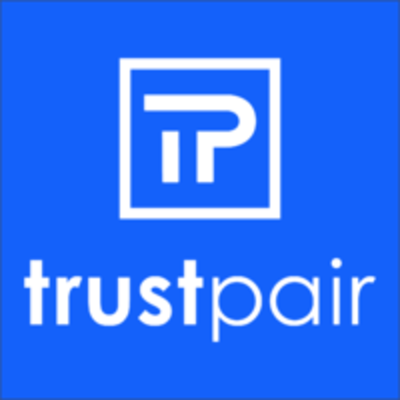 Trustpair
FinTech/InsurTech, Big Data

Od 50 do 250 zaměstnanců
Nabídka
Customer Success Manager - Project Manager H / F
Plný úvazek

 

Paris

Možnost pracovat částečně z domova

Magisterský stupeň vzdělání

> 2 roky
Who are they?
Trustpair is reshaping the way companies secure their payments. We have built the first solution that helps prevent transfer fraud, which costs companies $2.5 billion annually. Our clients gain efficiency and peace of mind, while improving their internal processes and the quality of their data.
Who is Trustpair :
A third-party risk management software fighting B2B payment fraud ;
A start-up poised for growth with strong product-market fit ;
Enabling over 150 Large Enterprises including Decathlon, Air Liquide, Generali, Kering and partnering with global leaders such as Accenture, Société Générale and Natixis ;
A team of 95 people and counting.
In the next two years, our goal is to continue to grow our team to 200 people, expand in new countries and develop new lines of business.
In a context of strong growth, we are looking for talented profiles to join our Customer Success team (4 CSM today) to support new clients, deploy our solution and drive engagement with our product.
You will work with a variety of clients and users - from Accounting Managers, to IT, to CFOs - in both domestic and international companies.
You will report to Claire, Head of Customer Success who will help you and support you in developing skills in the position.
Why join Trustpair 👀
Scale-up phase with career development opportunities in France and internationally ;
Competitive package ;
Flexible remote policy ;
6 weeks of paid vacation ;
Inclusive environment with cultural diversity and parity ;
Office located in Paris with free drinks and snacks ;
Transport ticket or bicycle mileage compensation ;
Health care (Alan Green) and lunch voucher (Swile card) ;
1 team event per month ;
Latest in Apple's equipment ;
Possibility to order books for free.
Job description
Your role :
Onboarding clients : Trustpair accompanies each of our clients with a personalised approach to implementing our solution (web platform, API…). You will coordinate the implementation of Trustpair with the support of our Solution Consultants and technical experts and will help users get setup through trainings and sharing best practices.
Product adoption & support : You will advise our clients on how to optimise product usage, providing solutions to different use cases and escalating feedback to our Product team. You will help scale our approach by contributing to the creation & maintenance of self-help guides and our online help center.
Customer satisfaction: Driven by customer satisfaction, you will listen to our customer's needs, monitor key metrics on your accounts and initiate and follow up on action plans to improve customer satisfaction. You will identify and engage client ambassadors in your portfolio.
What makes this job an amazing opportunity:
Make an impact working on finance transformation projects in large, well known companies ;
Engage with multiple teams within Trustpair and multiple departments, personas and users across our clients ;
Work in a flexible, remote-friendly environment and culture that will boost your career skills (autonomy, leadership and ownership)
Preferred experience
MUST HAVE
At least 2 years of experience in Customer Success, Account Management or Consulting ;
Strong ability to manage several projects at the same time, while respecting deadlines ;
Excellent interpersonal skills with a very good sense of empathy ;
Needs and customer satisfaction oriented ;
Methodical and rigorous ; results driven ,
Team Player - well organized, listening to other people on the team
NICE TO HAVE
Experience in project management is a real plus ;
Good understanding of the world of finance / banking ;
Experience in a FinTech, SaaS or Consulting Firm environment
Recruitment process
Call with Claire, Talent Partner (30 min) ;
Call with Claire, Head Of CSM (1h00) ;
Case study ;
Fit Coffee with two people from Trustpair (30 min) ;
Call with one of the founders (45 min)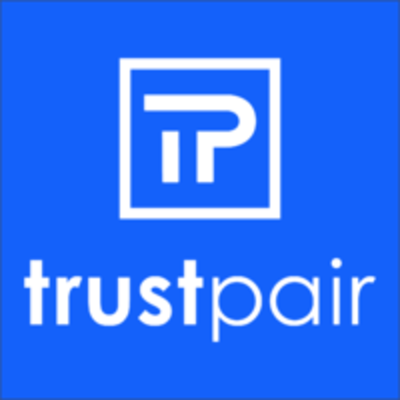 Trustpair
Máte zájem o tuto nabídku?
Reagovat na nabídku
Questions and answers about the offer
Sdílet na LinkedInu

Sdílet na Facebooku

Sdílet na Twitteru
Další nabídky na pozici Account Management
Mohly by vás zajímat tyto nabídky práce!
BRIGAD

Plný úvazek

Možnost pracovat částečně z domova

implicity

Plný úvazek

Možnost pracovat částečně z domova

implicity

Plný úvazek

Možnost pracovat částečně z domova

Meero

Plný úvazek

Možnost pracovat plně z domova
Podívat se na všechny nabídky