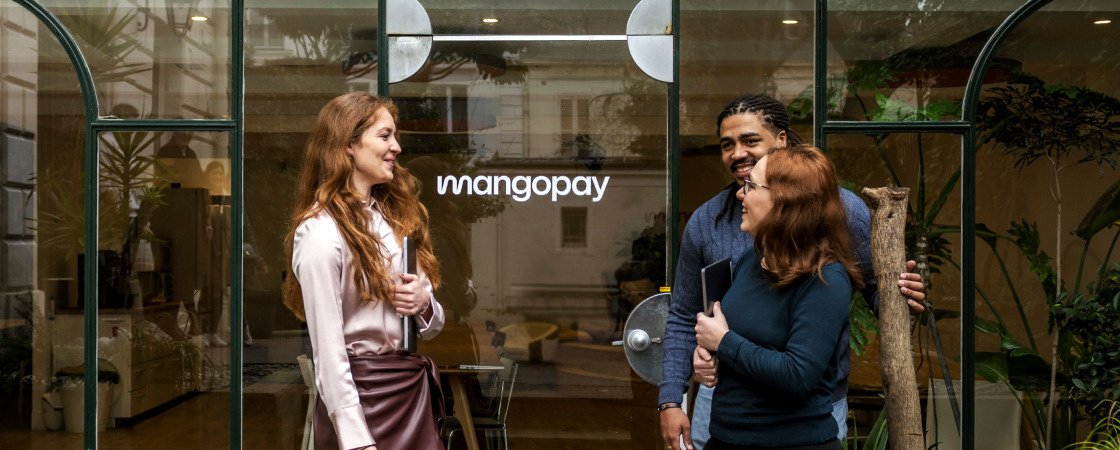 MANGOPAY
FinTech/InsurTech, Kolaborativní ekonomika, Software

Luxembourg, Amsterdam, Berlin, London, Madrid, Milan, Paris, Warsaw
Their values
Diversity
Entrepreneurship
Collaboration

Diversity :
Celebrate Differences
As a European company, we firmly believe in Europe's motto "United in diversity", but we like to go one step further and believe we are "Stronger in diversity".
Gender, nationality, background, education are just some of the elements which contribute to the diversity of our team and which enable us to grow and innovate the way we do.
Diverse people lead to diverse ideas, in turn promoting innovation and challenging the status quo.
Entrepreneurship :
Take up the challenge
Creating, growing, and learning are just a few ways to describe the inner workings of an entrepreneurial spirit.
At MANGOPAY, we're proud to have fostered entrepreneurship quite literally from the ground up. It's now part of our DNA.
Our team members nurture a vibrant community of ideas to launch new initiatives and company projects. The result is in plain sight.
A company which gives space to grow in an ever-evolving industry where innovation is key to guarantee the powerful creativity of the entrepreneurs we work with.


Collaboration :
Achieve together.
At MANGOPAY, we collaborate for each of us to become the expert of a complex product and to ensure that the diversity of our ideas results in innovations.
Collaboration within the company is also a social factor which guarantees that every team member feels welcome from day one and that they are part of the decision-making process which will impact their daily lives.
With their contribution, that impact can only be positive.
MANGOPAY's vision is to fuel the success of the platform economy.
We empower the platform economy with our platform-specific payment infrastructure. Since 2013, we have supported 2,500+ clients in e-commerce, retail, and cutting-edge platforms.
MANGOPAY has developed a payment solution that aims to fuel the success of the platform economy. Built around our programmable e-wallet solution, MANGOPAY's payment infrastructure offers a simple and easily integrated solution that covers platform payment needs with total integration, as well as flexibility and workflows for many business models.
Our teams are split across Europe in eight different locations, with main offices in Paris and Luxembourg. Platforms and marketplaces are thriving and we are looking for outstanding profiles to tackle some of the most ambitious challenges in our field and contribute to our robust growth.
What they are looking for
MANGOPAY is looking for passionate candidates with an entrepreneurial mindset who want to be part of an ambitious international company. Candidates must feel comfortable in a dynamic scale-up atmosphere which is both demanding and informal.
We recruit people who are achievers, autonomous, great listeners and willing to take on new challenges for themselves and others!
Our recruitments are not based on diplomas or background, instead focusing on what each candidate is able to achieve as well as their knowledge.
Our headquarters are based in Luxembourg and in Paris with both beautiful offices and outside areas to have lunch and relax with your colleagues. All of our other offices are located in WeWorks and the many advantages that they offer!
Our employee advantages include:
A remote-working policy

3 online sport lessons per week

Language courses

Eco Friendly monthly transport allowance

The Parental Act: Second parents are entitled to a 30 days leave