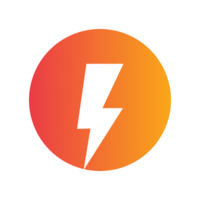 BRIGAD
Account executive - Hospitality UK [English-Speaking]
Plný úvazek

 

Počáteční datum:

 

Plat od 40K € do 70K €

Paris

Možnost pracovat částečně z domova

3 rok VŠ

> 3 roky
Společnost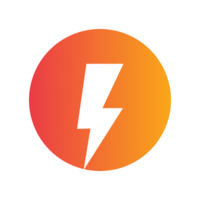 BRIGAD
Mobile Apps, Zdraví, FoodTech

Od 50 do 250 zaměstnanců
Nabídka
Account executive - Hospitality UK [English-Speaking]
Plný úvazek

 

Počáteční datum:

 

Plat od 40K € do 70K €

Paris

Možnost pracovat částečně z domova

3 rok VŠ

> 3 roky
Who are they?
⚡️ At its core, Brigad has always believed that anyone should be able to pursue his/her passion while being well valued, considered and, above all, free. This means being able to fulfill oneself in one's job and career, reaching a sustainable work-life balance, being paid in a fair way and respected.
Brigad is proud to enable thousands of talents, and tomorrow millions, to experience this lifestyle. We believe so firmly in our mission "Make work attractive and valuable to all" that we even decided to carve it into the charter of our "entreprise à mission" status (equivalent to US B-Corp).
Since 2016, this ambition is translated into building the best app of the market enabling self-employed professionals and hospitality businesses to connect for short-term missions.
⭐️ Our users realize that we make a difference by currently giving a NPS of 77/100 over 5,000 answers, and sharing how Brigad changed their life.
A few months ago, Brigad even launched in the healthcare sector, in order to enable healthcare facilities (retirement homes and clinics) to connect with self-employed talents. Tomorrow, even more sectors will be concerned: everywhere talents aren't equipped tu pursue their passion while being properly considered and free.
Brigad is currently available in the largest cities in France (Paris, Lille, Lyon, Bordeaux, Marseille, Strasbourg..) and in the UK, with the ambition to expand well beyond in France and Europe.
Exciting challenges are waiting for you: expect to discover new countries, new industries, a top-notch product, a fast-paced development, and above all a solid team united around a truly concrete and positive impact on our daily users' lives. A spirit that ca, also found on Glassdoor and the grade of 4.8/5.
Brigad's fundamental values guide us each day in order to tackle those challenges with consistency and build an extremely strong culture:
Brave : Be bold and make courageous moves.
Impact : Do things that make a real difference.
Care : Pay attention to all the people around you.
Enjoy : Love what you do and have fun
Does this sound like the perfect fit for you? Great! Feel free to apply and let's talk about it. ✨
Brigad guarantees equal opportunities to all candidates. Each application received is put into consideration regardless of ethnic and racial origin, opinions, beliefs, gender, sexual orientation, health or handicap.
Advantages :
🏢Beautiful offices in the heart of Paris (Sentier)
🎉 Off-site events and regular afterworks
👫A young and innovative team
💸An attractive and uncapped package
🍕Restaurant tickets on your Swile card (4,25€ per day worked)
🚉 50% coverage of your transport tickets
⚕️The Alan mutual fund 100% supported by Brigad
🏋 50% reimbursement of your Gymlib subscription
💻 A Macbook Pro
🏠 Possibility of remote
💰BSPCE for all employees
📈 Coaching sessions in 1:1 every week / Regular Manager Training
🇬🇧 Weekly English and French lessons
☮︎ A caring environment with very low turnover (Glassdoor rating: 4.9/5)
🍳Discover the Brigad experience by putting yourself in the shoes of one of our users for a day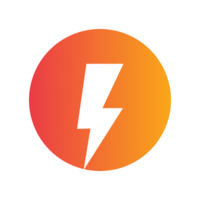 Visit the profile
Rencontrez Diane, Lead Talent Acquisition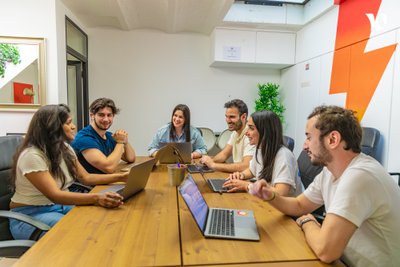 Rencontrez Grisha, Director of Engineering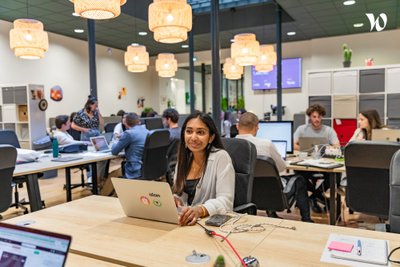 Rencontrez Sonia, Community Experience Manager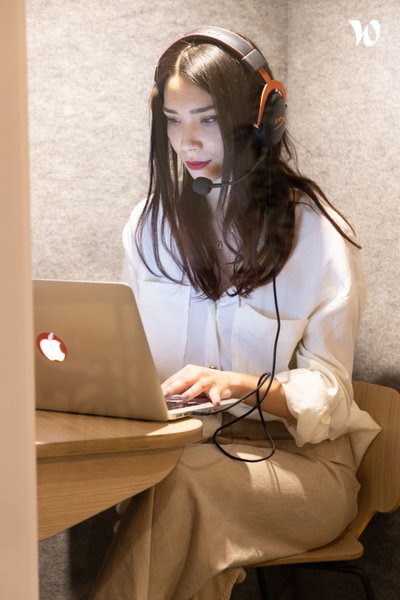 Job description
Your mission
Your role will consist in turning the leading groups of the Hospitality industry into Brigad users. You will be in charge of the Sales Cycle from A to Z, from hunting to activate new groups.
Your responsibilities
Map the group and define your hunt strategy
Engage with Operations people (Business Directors, Area Directors…) to generate interest and to understand their current HR challenges
Build strong and long lasting relationships with decision-makers (C-Level, General Directors, HR Directors, Innovation Managers…) and make them "Brigad sponsors"
Engage with all other necessary stakeholders to make Brigad an official supplier (Finance, Legal, etc)
Launch pilotes by activating the first businesses and draw ambitious deployment plans with your decision-makers to ensure the group become a strong partner for Brigad
Work cross-functionally with Marketing, Product, Customer Experience and Finance teams to maximize your chances of success and to provide them with direct feedback from clients
Teleworking allowed. Position based in Paris.
Preferred experience
If you have…
A self-driven and motivated mindset with exceptional Sales, Communication and Relationship qualities and the ability to manage autonomously complex Sales cycles.
5+ years of experience in Sales/Business Development
A proven track record of selling to groups that required complex Sales cycles (with multiple decision-makers involved and where decision-making is centralised at the Head Quarter)
Exceptional communication skills (verbal and written) adapted to high level interlocutors (C-Level, General Directors, HR Directors…)
The ability to work 100% autonomously on your role (including : getting in touch with decision-makers, doing strong meeting preparation, leading meetings with high level interlocutors, drawing clever plans for pilote launch, initiating discussions with other Brigad teams if necessary…)
The ability to draw clear and complete reports on your work to your Manager
English native or bilingual, a good level of French is a must
… So apply quickly ! We can't wait to meet you
Recruitment process
1- Phone interview with our Sales Manager
2- Physical interview on Sales skills with a practical case
3- Physical interview with the C-level on vision and values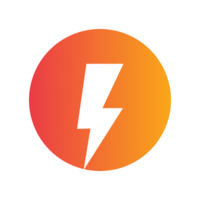 BRIGAD
Máte zájem o tuto nabídku?
Reagovat na nabídku
Questions and answers about the offer
Přidat mezi oblíbené

Sdílet na Twitteru

Sdílet na Facebooku

Sdílet na LinkedInu
Další nabídky na pozici Account Management
Mohly by vás zajímat tyto nabídky práce!
BRIGAD

Plný úvazek

Možnost pracovat částečně z domova

BRIGAD

Plný úvazek

Možnost pracovat částečně z domova

Modjo

Plný úvazek

Možnost pracovat částečně z domova

YOUSIGN

Plný úvazek

Možnost pracovat plně z domova
Podívat se na všechny nabídky