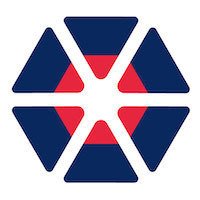 Beamy
STAGE - Business Developer / International & Alliance W/M @ Station F
Stáž

 

(5 až 6 měsíce/měsíců)

Počáteční datum:

 

Plat od €800 do €1.5K

/ měsíc

Paris

Možnost pracovat částečně z domova

Magisterský stupeň vzdělání

> 6 měsíců
Společnost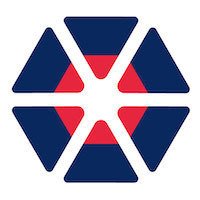 Beamy
Artificial Intelligence / Machine Learning, SaaS / Cloud Services
Nabídka
STAGE - Business Developer / International & Alliance W/M @ Station F
Stáž

 

(5 až 6 měsíce/měsíců)

Počáteční datum:

 

Plat od €800 do €1.5K

/ měsíc

Paris

Možnost pracovat částečně z domova

Magisterský stupeň vzdělání

> 6 měsíců
About
Beamy's platform aims to become the technology cockpit in companies.
CONTEXT: Following their digital transformation, companies today use hundreds of different tools to digitalize their processes. This ecosystem of tools is at the heart of their strategy and contributes to their future DNA. However, this explosion of tools is out of control, creating serious challenges for performance and conformity.
THEIR AMBITION: become the platform of reference for the technological ecosystems of companies. Beamy has developed powerful algorithms to automatically detect all the tools used by their customers. Their intuitive platform allows them to pilot in real time their digital ecosystem. Thanks to data science, they want to understand the interdependence between tools in order to make their customers' ecosystems easier to vizualize and pilot.
ADVENTURE?
Their value proposition is still unique: this means they must keep accelerating to take the market and they need the best talents for their team. They are now more than 15 people (x3 in 12 months) and have signed 6 new Enterprise accounts since April 2020, in spite of COVID crisis. It is a HUGE challenge, but if you are looking for an exciting collective adventure with a big international ambition and a trust and accountability framework, they are waiting for you!
Job description
To support Beamy's growth, we are looking for a talented Business Developer to open up opportunities with major European accounts and animate our partners ecosystems (consulting firms).
You will be coached by our COO (on international and alliances) and our Lead Bizdev (on the prospecting part). You will be in charge of developing the commercial pipeline, acquiring new leads in the various European target markets of Beamy. Your main objective will be to generate a maximum of opportunities and meetings with the decision makers / C-levels of our targets (CIO, Purchasing Director, Digital Director, DPO, …).
Your missions will be the followings:
Sourcing & Account plan:
You will explore the market and look for new accounts to grow in France and in the various European markets.
You will map the organization and identify the key contacts.
Lead generation:
You will use the best screening methods to succeed in making contact with our privileged interlocutors in order to close as many qualified meetings as possible.
You will benefit from an automated process, your best weapons will be calling (2-3 hours per day), emailing, LinkedIn, events, …;
Qualification & follow-up of opportunities:
You will be in charge of ensuring the weekly and monthly report of your results through OKRs;
You will update the information in our Pipedrive CRM on a daily basis;
You will support our Account Executive in client appointments and in the closing process.
Animation of our partners ecosystem:
You will manage the relationship with our partners (10/20 large consulting firms) who help us sell and implement Beamy on European Markets.
You will coordinate the partner actions with the actions of our sales team.
What we offer:
A real experience of entrepreneurship, within an early stage startup on the largest startup campus in the world (Station F)!
A key position in our organization and the opportunity to be a fundamental player in Beamy's acceleration and international scale;
No micro-management, full ownership and strong autonomy ;
A united and highly dedicated team who's not faint-hearted,
An uncapped bonus, the more meetings you book, the more you earn ! 💰
Preferred experience
You have excellent listening skills and are able to adapt your speech to the client's needs;
You are very comfortable with communication, both written and oral in French and English;
You are very persistent and are not afraid to pick up the phone to conquer your targets;
You have a real thirst for progress and desire to learn every day, ambition is one of your drivers;
You are rigorous and methodical to ensure the follow-up of your prospects;
Ideally, you have previous experience in SaaS BtoB and / or in Alliance management.
Recruitment process
Introductory call with Romane, our HR ;
Introductory call with Marie, our Lead Business Developer :
Case study + interview ;
Cofounders calls ;
Reference check.
Meet the Beamy team
This content is blocked
Youtube cookies are required to show you this content
Questions and answers about the offer
Přidat mezi oblíbené

Sdílet na Twitteru

Sdílet na Facebooku

Sdílet na LinkedInu
Vybrali jsme následující články, které by vás mohly zajímat
Inspirujte se tímto výběrem článků