ExxonMobil Red Bull Racing Honda Experience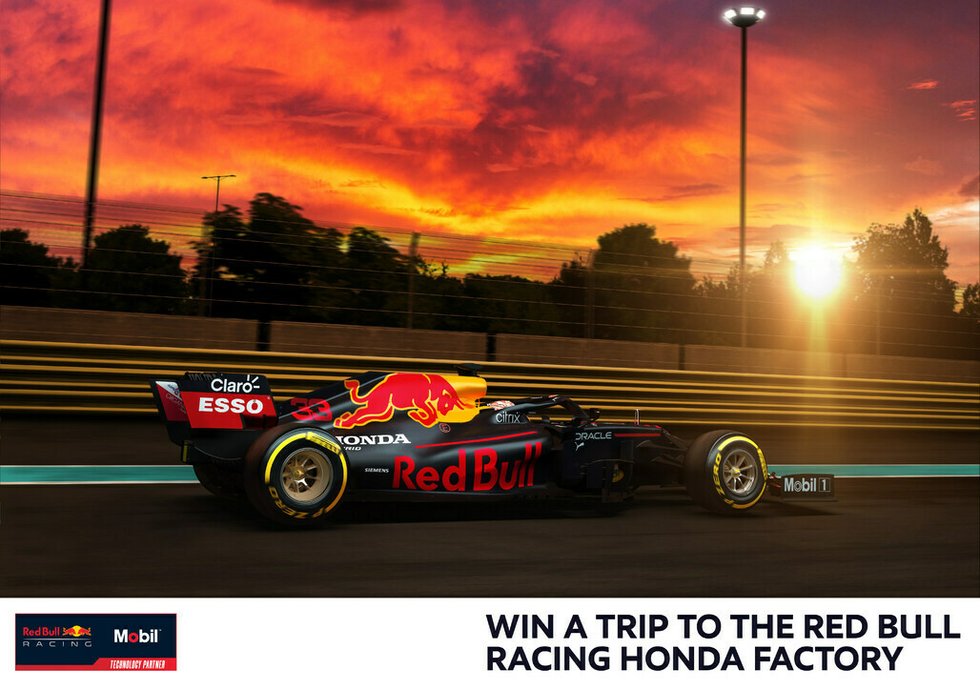 ExxonMobil and Red Bull Racing Honda: a successful partnership that began in 2017 and gets stronger year by year. ExxonMobil can trace its ties to Formula One all the way back to 1950 where the first ever championship race took place at the famed Silverstone Circuit in England. Since then, ExxonMobil has been present at F1 races and has supported many great teams and drivers.
Partnering with Red Bull Racing was a logical step for ExxonMobil as both companies share similar values of excellence. "As a quality manufacturer of high performance, high technology products, ExxonMobil needs to partner with companies that feel the same about performance and winning. That's why we choose Red Bull Racing Honda," says Lenka Němcová, the GBC Communications Coordinator at ExxonMobil.
ExxonMobil is genuinely involved in the performance of the racing team. "Every bit of energy in the race car is generated by our Esso fuel and the Mobil oils ensure that energy is transferred to performance on track with minimum loss and maximum reliability," Němcová explains. For example, in 2020 they developed and supplied a new lubricant for the team wheel guns, which are used to tighten the wheel during pitstops. ExxonMobil has contributed greatly to a pit stop record set by the Red Bull Racing Honda team that changed all 4 wheels under 2 seconds.
Win an exclusive look behind the scenes in Milton Keynes
The partnership between ExxonMobil and Red Bull Racing Honda team has been a winning ride and they wish to bring you on board, too. Thanks to a special competition, you can win an exclusive behind-the-scenes tour of the Red Bull Racing Honda at Milton Keynes. Joining the contest is very simple – take part in a quiz and if you are the lucky winner, you and your companion get to travel to England! Another competition will run simultaneously for employees of ExxonMobil- working for the energy giant sure has it's benefits!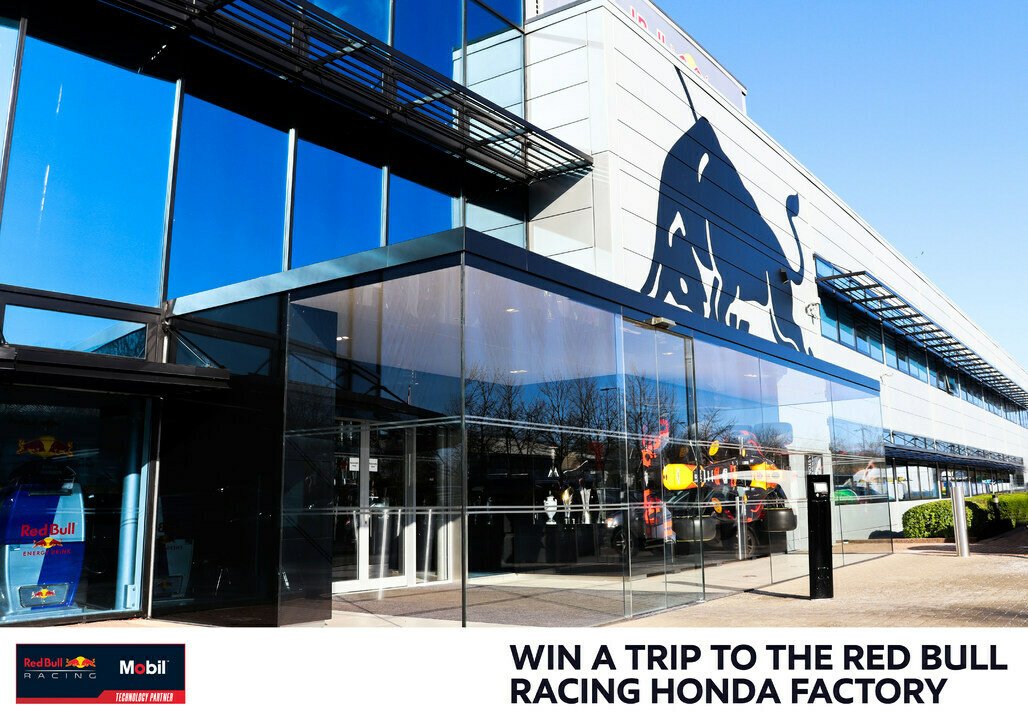 Diogo Videira, Senior Recruitment Advisor at ExxonMobil GBC in Prague shared his thoughts behind the campaign design. "A twin campaign was a logical choice. We want to allow people to know more about our company, the way we work, who our partners are, and what values we share. At the same time, our employees are at the center of all of that and we want to reward them for their passion, effort, and loyalty. As the campaign's slogan says you need to 'See it, Live it, Love it!'"
If you are selected as a winner, ExxonMobil will grant you an exclusive VIP visit to the Red Bull Racing Honda Factory located in Milton Keynes. Not sure if you know all the answers at the quiz? Don't worry! All the clues are located at Facebook and Instagram profiles of ExxonMobil, just keep searching!
The quiz and all necessary information can be found here. The competition ends on the 16th of June and the winner will be announced 2 weeks after the contest closes. Good luck and we hope to see you there!
All prizes
Exclusive VIP visit to the Red Bull Racing Honda Factory
Return flights Prague to London
Airport transfers to/from Red Bull Racing Honda Factory
Transportation to/from the airports in England
Numerous meals covered, including a gourmet dinner at a premiere London restaurant
A 3-night-stay at 5-star and 4-star hotels in London and Milton Keynes