Working without electricity: Kosovo's great experiment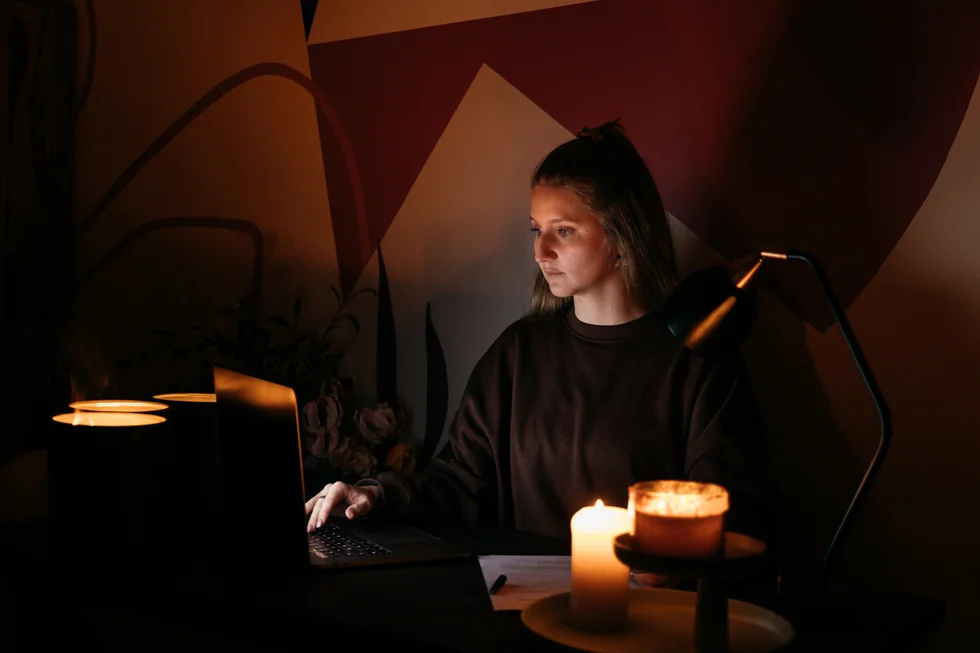 How can you work with no electricity, no internet and a mobile network pushed to its limits? Europe faces the prospect of power shortages this winter, but last summer one small southeastern European country enforced rolling blackouts on its people in an attempt to avert disaster. Over the course of a month, workers in Kosovo – mostly from the tech industry – had to adapt to these challenging circumstances. To find out how they managed, Welcome to the Jungle spoke to workers and businesspeople. Here is how it went for them.
Aurora Kingji, product owner at Growzillas, one of the largest marketing agencies in Kosovo, says the power cuts had a dramatic effect on business. "Blackouts didn't just affect our day-to-day lives. They almost completely shut down our industry," she says. Even though subzero temperatures have been forecast for the rest of this winter against a critical international climate, the tech sector seems to be pretty calm. "Because now, we're ready," Kingji says.
Six hours on; Two hours off
This nightmare scenario began at the end of July 2022, not long before Kosovo's parliament declared an energy state of emergency to help the government to take extraordinary measures. In an announcement at the time, Viktor Buzhala, spokesperson for Kosovo's national energy distribution company (KEDS), said: "Consumers will have six hours of electricity and two hours without." Critical infrastructure such as hospitals and certain industries would be unaffected with a regional rotating system implemented so that no part of the country would grind to a halt completely.
Having long been in the throes of an energy crisis, Kosovo's situation grew worse with the increase in energy prices. For this tiny Balkan country, which is smaller than the state of Connecticut, the problem is threefold: low national production, aging coal power stations and costly imports. Last summer, KEDS said it had shut down about half of its generators to perform maintenance in preparation for the winter. "Add this to the exorbitant prices on the market and the recent payments to cover unpaid energy bills in largely Serb-majority municipalities in the north of the country. The situation was no longer sustainable," says Lulzim Syla, energy expert and associate head at Elen, a company that specializes in renewables and energy solutions. It was therefore decided that energy would be rationed for about a month.
Getting organized
In our digital world, having no electricity, by its very nature means being disconnected. There is no wifi, no way of charging your laptop and a mobile network that is at times so oversaturated that it cannot cope and goes down.
Kingji says, "The only thing we could still do was the creative bit – mainly brainstorming. But even for these types of meetings, you want to have computers nearby to run searches, look up examples." Therefore the top priority is to ensure that any devices needed to run the company are always charged. Or to buy newer, more energy-efficient models. "During this period, we invested in computers with a battery life of up to 10-12 hours," says Arianit Fazliu, chief executive and co-founder of Kutia, a company with about 60 employees, which specializes in designing and developing custom software.
Little time to prepare
Those affected were not given much time to plan ahead. Kingji recalls, "The decision to roll out power cuts was a little sudden." The best way to plan is to be sure to have enough battery reserve to connect to the eKesco app, which indicates consumption levels and blackout forecasts for each town. "We could check the app's 'chat' every day to see what time the power would be cut off the next day… It was more accurate towards the beginning," she says. The bulletins weren't always reliable and two hours often became three or four in the capital Pristina – and even longer in rural areas. Andi Sadiku, an intern at Mayune, a multimedia marketing agency in the capital, says, "It was difficult to identify when the blackouts would take place. The app didn't always work. In the beginning, we could still call, but after a few days, the hotline was replaced with an automated service. So we tried to identify a pattern, for example, if the power was cut off at 8am [one day], the following day, it would typically be at 10am, but this wasn't very accurate…"
Looking for an office with power
When looking for temporary "offices" – in other words spaces that had power – workers had to be cunning. They sought out places that had generators, such as cafes and restaurants, which became coworking spaces for a few hours or an afternoon. In Sadiku's case, it meant returning to university. "When there was a blackout, everyone paused, some went home to work, some went to cafes. I went back to university, where I knew the generator was running," he says.
The use of generators is nothing new in Kosovo, which has regularly been affected by power cuts since the war 25 years ago. During the winter, when everyone is trying to keep warm, it's not unusual for the power to go out for a few hours. Whereas schools, industry and institutions are equipped with generators, very few small businesses have had the means until now to store energy. This is the case with Mayune's offices, which are in an apartment, where workers recall making do with a car battery.
On an internal level, you have to navigate time-wasting due to the comings and goings, additional expense reports and last-minute investments in equipment. But if foreign clients are affected by sudden blackouts and interrupted calls, this can quickly spell disaster. Kingji says, "I remember someone once being in a meeting with a Swiss client, and we were cut off. That's when we realized that Growzilla's image was at stake. We immediately took action to prevent damage to the company." After a difficult week, the company had installed a power inverter in the hallway. Smaller and quieter than a generator, this acts as a huge external battery that charges with mains electricity and kicks into action in the event of a power cut. Although not ideal, the situation nevertheless improved following its purchase and allowed Growzillas to run almost as normal. "We were still careful not to waste electricity. For example, telephones became non-essential," says Kingji.
Investing to get through the winter
During the month of power cuts, a number of long-term investments were made at social media agency Hallakate too. Its chief executive, Valon Canhasi, decided to earmark about €2,000 ($2,200) "to get through the winter." He says, "We transformed our conference room into the main office. We now heat 65sq ft instead of 650sq ft. We've also bought inverters and batteries to guarantee wifi and lighting for at least five hours." As the 11 employees all use laptops, "this should do it," he says.
At Kutia, the company had already had an inverter for more than five years. But as chief executive, Fazliu had to review procedures. "We've assigned responsibilities to different people so that everyone knows what to do in the event of an outage. This was already part of our policy for risk management and business continuity, but we've reviewed these, updated them and implemented them." Likewise, the 65 employees have been briefed during monthly "ask-me-anything" meetings.
As with everywhere, Kosovans have been forced to implement eco-friendly actions – including at work. Turning off lights, not leaving devices plugged-in when they are not being used, charging them when possible, limiting consumption to a bare minimum. That's hardly revolutionary, but this may allow Kosovans to get through the winter without too many blackouts. "This will certainly be tricky for everyone. The main issue is knowing how much energy will be consumed. If it's cold, we'll be in trouble," says Syla. This winter has so far been fairly mild, but freezing temperatures could easily hit in February. And with them, further energy insecurity.
Translated by Jamie Broadway
Photo: Welcome to the Jungle
Follow Welcome to the Jungle on Facebook, LinkedIn, and Instagram, and subscribe to our newsletter to get our latest articles every day!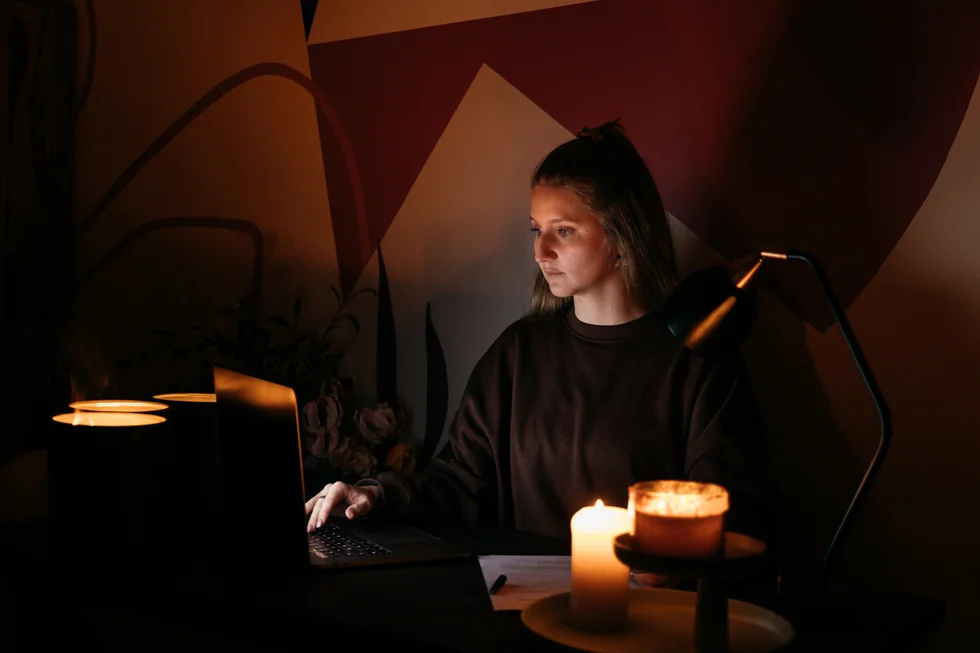 Hľadáte svoju ďalšiu pracovnú príležitosť?
Viac ako 200 000 kandidátov našlo prácu s Welcome to the Jungle
Preskúmať pracovné miesta