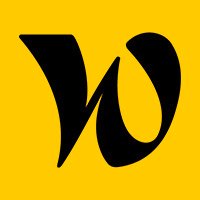 Welcome to the Jungle
Comptable ADV
Permanent contract

 

Starting date:

 

Paris

Partial remote authorized

> 1 year
The company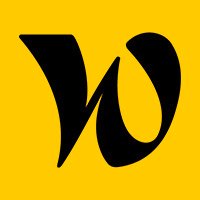 Welcome to the Jungle
Media, Recruitment

From 250 to 2000 employees
The job
Comptable ADV
Permanent contract

 

Starting date:

 

Paris

Partial remote authorized

> 1 year
Qui sont-ils ?
Welcome to the Jungle is the experience at work expert.
With articles, videos, podcasts, newsletters, our media explores the world of work, sharing first-hand advice from experts, managers and people going through the same experiences as you to help you navigate your career.
Our job board showcases the detailed profiles of over 5000 companies that give candidates a way to get to the heart of what companies do, what they stand for, and give them a taste of what it's like to work for them. In other words, we curate job opportunities so that people can find more sustainable career paths in companies that are a good fit, and companies, the right platform to attract the people that will make them thrive.
Behind the scenes, we develop an ecosystem of HR tech products to help companies provide the best candidate and employee experience, such as Welcome Kit, a collaborative, easy to use ATS (Applicant Tracking System) that helps recruiting managers to provide the best candidate experience
Key figures:
3M unique visitors per month
+1M of social media followers
+5 000 clients in France and Czech Republic
Series B Funding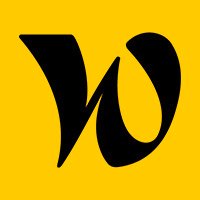 Visiter le profil
Discover la culture d'entreprise chez Welcome to the Jungle
Discover Welcome to the Jungle with Pierre Gael, Head of Business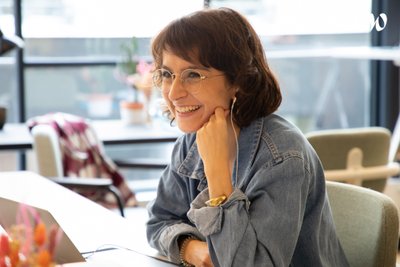 Discover Welcome to the Jungle with Chadia, Head of account management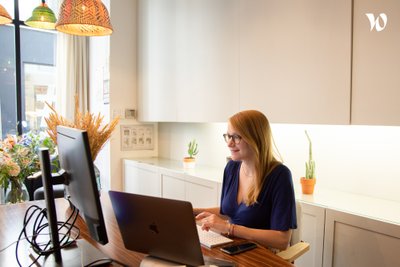 Descriptif du poste
En nous rejoignant, tu feras parti(e) de l'équipe Finance (Operations) de Welcome to the Jungle dont le rôle est de faciliter la croissance de WTTJ sur le plan financier !
Sous la responsabilité de Cédric, Responsable Comptabilité-ADV, tes missions seront les suivantes :
Facturation et Recouvrement
Tu seras en charge d'établir les factures et les avoirs pour les clients de Welcome to the Jungle France
Tu seras en charge de l'ensemble du process de recouvrement client : prise de contact avec les clients, relance à propos des factures échues et pointage des paiements réalisés
Tu assureras un contrôle et te chargeras de la résolution des incidents de paiement par CB
Tu seras le contact privilégié de nos clients ainsi que des demandes en interne relatives aux questions de facturation, de modalités et de facilités de paiement
Tu contribueras à l'amélioration continue de notre base clients
Enfin, tu contribueras à l'amélioration de l'efficacité de l'encaissement de nos factures
Clôture et process
Tu participeras aux projets IT liés aux sujets comptables : automatisation de nos fiches clients, solution de gestion des relances clients, etc.
Tu contribueras à l'amélioration continue de nos process comptables et participeras au déploiement du billing system
Profil recherché
Il n'y a pas de profil type chez Welcome to the Jungle, nous venons tous d'horizons différents et c'est ce qui fait notre force !
Nous t'invitons à postuler si tu es motivé(e) et intéressé(e) par les médias et par le domaine de l'emploi de manière générale et si :
Tu disposes d'environ 1/2 ans d'expérience sur un poste en Administration des ventes, idéalement dans un contexte de forte croissance
Tu es rigoureux(se) et portes attention aux détails
Tu sais prioriser : tu n'as pas peur de gérer plusieurs projets de front et tu sais t'organiser
Tu es doté(e) d'un excellent sens relationnel
Tu es autonome
Tu es force de proposition
Tu maîtrises à minima un ERP ainsi que le Pack Office et tu es à l'aise lorsqu'il s'agit d'appréhender un nouvel environnement informatique (ERP)
Le contexte étant international, tu disposes d'un bon niveau d'anglais oral et écrit
Welcome to the Jungle aspire à avoir un impact social positif, et prête une attention particulière au fait de respecter la diversité, l'inclusion et l'équité. Chaque candidature sera traitée de manière équitable et se basera sur les compétences et les motivations de chacun.
Déroulement des entretiens
Etape 1 : Echange visio avec Faustine, Talent Acquisition Specialist de 45 minutes
Etape 2 : Echange visio avec Cédric Pesle, Responsable de l'équipe ADV de 45 minutes
Etape 3 : Echange visio avec Sylvie Rodrigues, Head of Accounting de 45 minutes
Etape 4: Echange visio avec Faustine, Talent Acquisition Specialist de 30 minutes
Etape 5: Echange visio avec Caroline Landré, Head of Strategy & Finance de 45 minutes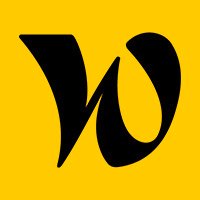 Welcome to the Jungle
Interested in this offer?
Questions et réponses sur l'offre
Add to favorites

Share on LinkedIn

Share on Facebook

Share on Twitter