The company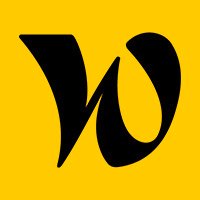 Welcome to the Jungle
Media, Recruitment

From 50 to 250 employees
The job
Cadreur - Photographe (Freelance Marseille)
This position was filled!
About
Is the job market a Jungle?
Welcome to the Jungle is the multichannel media company that aims to inspire every individual to thrive in their professional lives.
We propose a wide variety of high-quality content (articles, videos, series, podcasts, magazines or events) to help young professionals rethink their relationship with work.
We have also created a content-rich website with 3000+ detailed company profiles – including photos, videos, and statistics (number of employees, gender, average age) – making valuable job search information accessible for prospective candidates. It is now way easier for them to narrow down the tribe they belong to!
Aiming to propose the best possible candidate experience, we provide recruiters with Welcome Kit, an in-house applicant tracking system (ATS) that is collaborative, intuitive and efficient. Recruiters using Welcome Kit can post unlimited job offers within their company profile, and efficiently manage every candidate application.
Job description
Nous sommes à la recherche d'un cadreur/photographe pour aller à la rencontre de nos clients. Nous réalisons plusieurs dizaines de tournages chaques semaines à Marseille.
Ce sont des tournages d'une durée d'environ 3H où il faut réaliser un shooting photo et 3 interviews au sein d'une entreprise.
Ces tournages sont primordiaux chez nous et nécessite d'être autonome, attentif et de savoir mettre à l'aise les gens !
Ta mission principale sera de réaliser des tournages à la fois vidéo et photo chez nos entreprises partenaires
Preferred experience
Tu as déja une expérience dans la production audiovisuelle: photo et vidéo
Tu as un statut d'auto-entrepreneur / freelance
Tu possèdes ta propre unité de tournage
Tu es à l'aise pour mener une interview
Tu es organisé, rigoureux, ponctuel et souriant !
Afin de garantir une cohérence dans les contenus proposés à nos clients, merci de postuler UNIQUEMENT si vous êtes en possession de l'un des boitiers suivants :
SONY A7 R3
5D Mark 3 / Mark 4
Panasonic SH1
Nikon D850
GH5 S
Olympus OM D E M1 MARK 2
Recruitment process
Etape 1: Premier call avec l'équipe Prod
Etape 2: Entretien avec dans nos locaux avec l'équipe Prod
Etape 3: Mission "test" chez l'une de nos entreprises partenaires
Questions and answers about the offer
Add to favorites

Share on Twitter

Share on Facebook

Share on LinkedIn
We thought these articles might interest you
Get inspired with this selection of articles