We have many important rituals that help us in awareness, education, inspiration and team spirit. A key one is the twice-yearly Jungle Morning, where the team shares what's been happening and what's coming up. This way we can not only see the results and recap what we've achieved, but also plan well for what's going to happen in the coming period. We meet monthly with the team for themed breakfasts. Over a good meal and coffee, we then review what's happening across the company. But we don't forget to inspire and educate, so we invite various experts to Jungle Talks, where the whole team can learn something new and take their work to the next level. Every six months you can also expect Jungle Reviews, where everyone has an in-depth conversation with their manager about what went well, what didn't go well, and sets goals, plans and opportunities for learning and growth for the next six months. Transparent communication and open feedback is one of our core values.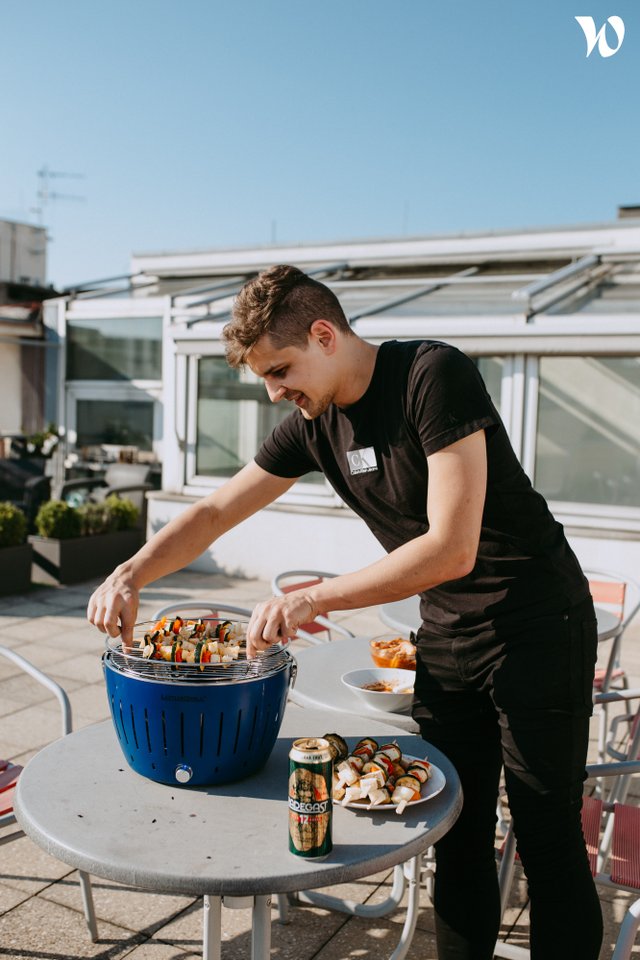 With the Czech team, we also regularly participate in global rituals such as All Hands, Product Shows or global Jungle Mornings. It is on Jungle Morning that we travel with the whole team to Paris, where we meet all our colleagues in the theatre and listen to prepared lectures from our colleagues. This gives us an overview of the financial results, future plans and projects that the different teams are currently working on. In the evening, we also enjoy a joint Jungle Party to strengthen great relationships globally and build a truly international company. Once a month, we always have All Hands. These are held online and usually our Founder Jeremy or General Manager Camille will give us an update on what's going on in the company and any changes in plans. Once a quarter we also have a Product Show,** which is a product and tech team event. This lets us know what new products we have coming out for our clients and users, when we'll be releasing them online, and how everything is going.


Every year, when the situation allows, we go to several events. With the Czech team we go to our teambuilding in summer and winter, where we have a local Jungle Morning, we do a lot of activities, competitions and we don't forget to do some sports. In 2021 and 2022 we were in Spindleruv Mlyn. It's a great moment for the Czech team to take stock of our performance so far and plan for the next six months ahead. At the same time, we always have a lot of fun and give rise to stories that will be told for years to come! Once a year, we also have the opportunity to go on a global teambuilding trip where we see all our colleagues from all over the world. In 2022, we were able to go to an unforgettable event in the French Alps. Once again, we'll learn a ton of information, enjoy a few workshops, compete and party. Most importantly, we can all stop for a few days and enjoy some time together.