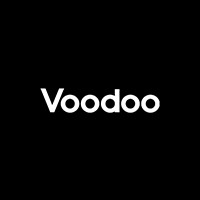 Voodoo
Voodoo Unity Developer
Permanent contract

 

Berlin
The company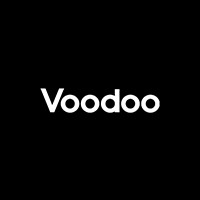 Voodoo
The job
Voodoo Unity Developer
Permanent contract

 

Berlin
About
Voodoo est une entreprise tech spécialisée dans la création et l'édition de jeux mobiles grand public, plus précisément de jeux hyper casual. Ses jeux sont innovants, créatifs, accessibles à tous et snackable en se focalisant sur le gameplay, rappelant l'univers des jeux d'arcade, remis au goût du jour. Un objectif : divertir le monde !
Leader sur le marché et constamment en haut des classements sur l'App Store,
les jeux Voodoo comptabilisent aujourd'hui plus de 300 millions d'utilisateurs actifs par mois et plus de 5 milliards de téléchargements.
Aujourd'hui présente à l'international, Voodoo a ouvert ses bureaux à: Berlin, Amsterdam, Montréal, Barcelone, Istanbul, Londres, Singapour et bien d'autres à venir.
Chez Voodoo, les salariés travaillent en petites équipes autonomes, agiles et indépendantes.
L'entreprise encourage l'ownership, l'innovation et la créativité dans un environnement bienveillant et de partage des best practices.
Job description
We recruit passionate and creative profiles, who combine data and new technologies to disrupt the mobile market. Driven by a test-and-learn culture, we welcome wonderfully talented people wishing to undertake and manage unique, ambitious, and challenging projects. Our goal is to foster excellence, both individual and communal, which to us means solving problems by breaking the rules, learning fast and autonomously, and delivering with the best execution.
Our employees evolve within an environment designed to be a center for fulfillment and excellence.
Daily life at Voodoo is characterized by numerous events throughout the year that allow you to feel fully integrated into the team and get involved in creative and innovative projects.
What is Unity Center of Excellence about?
Are you a talented and passionate Unity developer interested in joining Voodoo, but are not sure which role suits you the most? Apply to join our Unity Center of Excellence! Unity deployment on mobile is at the heart of development at Voodoo. Joining our Unity Center of Excellence is a great opportunity for you to access a multitude of interesting jobs and help you find the best role for your skills and expectations. Now present internationally with more than 12 offices abroad, you can also find your dream place to work. 
Unity is one of our main sources of technical expertise. All along your career at Voodoo you will use it, working with a variety of experts: product managers, graphic designers, game artists, game developers, tech engineers, monetization managers, data analysts...and still more! 
Whatever the team you join at Voodoo, you will get the chance to collaborate with small, international, and high-performing teams in developing successful Unity experiences! By joining us, you will have a strong impact on the business and a unique opportunity to reach hundreds of millions of users! 
We make our games even more fun, engaging, long-lasting and entertaining! Pair that with top-of-the-line A/B testing capabilities and you've got yourself a great environment for learning and developing Casual and Hyper Casual games. 
What do we expect?
Expertise in Unity/C# Strong proficiency at troubleshooting Tech related issues and experience in web development
A critical thinker and a problem solver with a keen eye for identifying problems in workflows and processes (and driving them to a resolution)
An eagerness to develop new skills and explore new problem spaces on a daily basis (game development, marketing, legal)
Previous experience and exposure to the game production process (as part of a game dev studio or otherwise) 
Real interest in Casual and Hyper Casual games
Creative and hacker mindset with a strong sense of ownership
Speak and write English 
Meet the team
This content is blocked
Youtube cookies are required to show you this content
Questions and answers about the offer
Add to favorites

Share on Twitter

Share on Facebook

Share on LinkedIn