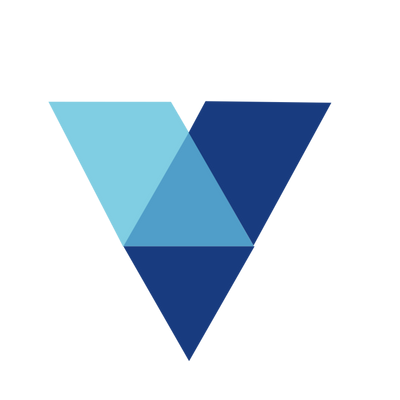 Vista
Product Manager, Content Management - Czechia Remote
Education:
Master's Degree
This position was filled!
Who are they?
As an e-commerce powerhouse, Vistaprint is a dynamic organization that maintains an exciting, entrepreneurial culture. With founder Robert Keane's return as CEO, we've renewed our focus on empowering and helping small businesses. To do this, we create customer value (and delight) through accessible, cutting-edge technology. We thrive on providing opportunities for exploration, collaboration, innovation and growth – for both our customers and our team.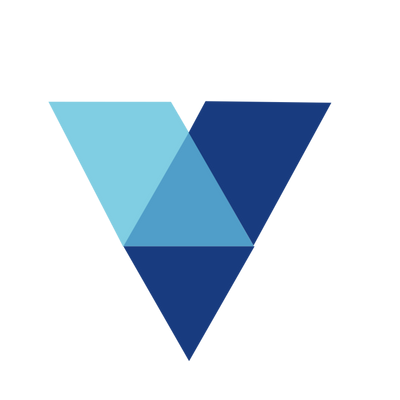 Let's go!
Meet Drew, Director of Omnichannel Analytics
Job description
Who We Are:
Cimpress Technology develops cutting-edge, best-in-world software that our mass customization businesses use to create personalized products for over 17 million global customers. Our Mass Customization Platform is comprised of modular, multi-tenant services. Our businesses can choose the solutions that work for them, or assemble any custom combination they need. This makes it easier and faster to do things like introduce new products, reach customers and track orders. And this kind of innovation keeps customers coming back. Just last year, Cimpress generated $2.88B in revenue through customized print products, signage, apparel, packaging and more.
We encourage our engineers to think like an owner – to continue to act small as we grow. Every team defines their own roadmaps, and uses the programming languages and technologies that suit them best. This helps us have a big impact at the enterprise level while still feeling small and nimble.
About our Team
The Content Management Team in Cimpress Technology holds accountability for the mission: To enable endless content artwork assets for endless utilizations, empowering everyone to express and impress! We offer a wide range of products to enable customizable artwork creations, artwork asset management, artwork generation, and more. Our products are designed not only with SaaS centricity but also with a deep understanding of end-customers experiences when comes to artwork customization.
Content Management is looking for a highly motivated, detail-oriented technical product manager to join our product team and lead a line of products in Content Artwork Asset Management. These products have the mission to deliver an outstanding, SaaS quality, management experience for a rich range of customizable artwork assets and deliver them to users around the globe via blazing fast, reliable, and easy to integrate APIs.
Preferred experience
Profile description:

What You Will Do:
Let the product be your aspiration: you want the best features and quality and are willing to invest the effort and time to get that. You are proud of this product and like to show it off. You maintain a close relationship with your customers and keep them aware of the developments of the product. You deliver more than they expect because you are a domain expert. Artwork Content Management has an ambitious vision to deliver on our mission. We are expanding both our team and product landscape aggressively. You will
Engage with internal and external partners on a regular basis to communicate progress and collect feedback as part of the iterative development process
Build and maintain product roadmap to supervise progress and achieve near-term objectives.
Define a long-term vision, constantly evaluating and evolving the vision as customer needs evolve
Capture requirements and synthesize diverse information into relevant improvements to products and services
Collaborate with UX designers to transform business requirements into wireframes to guide development for web applications
Be the "voice of the customer" for our internal teams, effectively balancing customer and business requirements
Maintain a fundamental understanding of the product, its technical complexities, and its infrastructure.
Enable the success of the teams through clear articulation of user stories, requirements, and success criteria to deliver on customer features
Assist in leading the prioritization of new features and bugs in partnership with squad leads
· Work collaboratively day-to-day with the engineering teams to clarify business requirements, remove obstacles, and constantly communicate to gain alignment on product features
Your Qualifications:
At Cimpress, we value the experiences that individual team members add to our culture. Please don't hesitate to apply even if you don't meet the exact qualifications, we look forward to learning more about you!
5+ years of product or project management experience in a technology
Excellent communication – written and verbal – and the ability to modulate your communication appropriately for a broad range of audiences
Comfortable solving unclear and poorly defined problems – independently and collaboratively
Proven capability of shipping software products in an agile development environment – with a results-oriented approach
Ability to effectively prioritize competing business and customer needs
Nice to Have:
Experience working for an e-commerce company, or in a B2B product management environment
Experience building SaaS products and solutions
Analytical skills, with experience turning data into actionable insights
We offer:


Why You'll Love Working Here:
Being at Cimpress means that you don't see work as just a building, a desk or a manufacturing floor. You see it as a chance to take a step forward in your career journey – and your life. We strive to give you everything you need to learn, grow, and succeed. Through innovation, collaboration, and perpetual exposure to what's next, we're always pushing boundaries and broadening our horizons. We embrace the chance to operate outside of our comfort zone to discover what we're capable of. Some might call that a challenge; we just call it another great day at work.
We're Remote-First:
In 2020, Cimpress adopted a Remote-First operating model and culture. We heard from our team members that having the freedom, autonomy and trust in each other to work from home and, the ability to operate when they are most productive, empowers them to be their best. Cimpress also provides collaboration spaces for team members to work physically together when it's safe to do so and when in-person collaboration will deliver the best results.
About Us:
Led by founder and CEO Robert Keane, Cimpress invests in and helps build customer-focused, entrepreneurial mass customization businesses. Through the personalized physical (and digital) products these companies create, we empower over 17 million global customers to make an impression. Last year, Cimpress generated $2.88B in revenue through customized print products, signage, apparel, packaging and more. The Cimpress family includes a dynamic, international group of businesses and central teams, all working to solve problems, build businesses, innovate and improve.
Equal Opportunity Employer:
Cimpress Tech, a Cimpress company, is an Equal Employment Opportunity Employer. All qualified candidates will receive consideration for employment without regard to race, color, sex, national or ethnic origin, nationality, age, religion, citizenship, disability, medical condition, sexual orientation, gender identity, gender presentation, legal or preferred name, marital status, pregnancy, family structure, veteran status or any other basis protected by human rights laws or regulations. This list is not exhaustive and, in fact, in many cases, we strive to do more than the law requires.
Vista
Interested in this job?
Questions and answers about the job