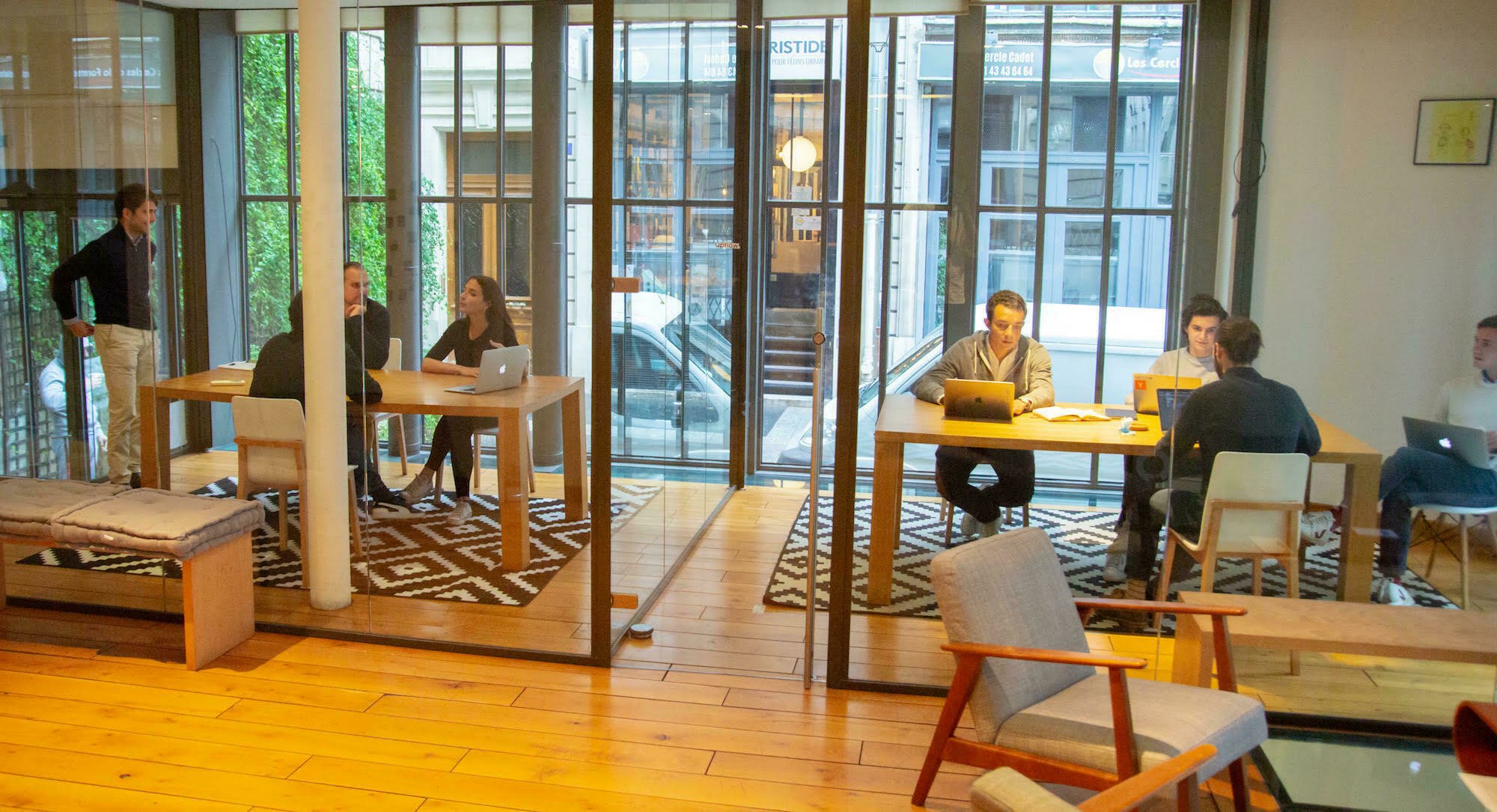 Upflow
Sales Operations Manager
Permanent contract

 

Possible full remote
The company
Upflow
The job
Sales Operations Manager
Permanent contract

 

Possible full remote
About
At Upflow, we're building the platform revolutionizing how B2B businesses get paid.
Today, most companies are still struggling to collect payments from their customers: hundreds of unpaid invoices, anarchic communications, multiple payment methods. They lose tons of hours on zero value-added tasks, suffer from late payments that hinder their growth, and sometimes simply go bust because of cash flow issues. It's time for a change.
Upflow is the modern hub to manage all data exchanges, communications, and payments to get paid faster, simpler. We are a product-led organization solving this problem with a tech approach.
We've launched in 2018 and are trusted by hundreds of awesome users in the EU & US including Lattice, Front, Triplebyte, Iziwork, Adikteev, Proxyclick, and more. We're also backed by leading investors (YCombinator, 9yards, eFounders) and top executives business angels from N26, Square, Mercury, Uber, and Netsuite.
We're a remote-friendly, distributed team across 3 continents and rapidly expanding. Our primary focus is to support our fast growth in the US. Now's a perfect time to join if you're looking for an exciting international experience.
For more information, please visit our website www.upflow.io, or check out our product demo here: https://demo.upflow.io
Job description
The Mission
We are looking for an optimistic problem-solver with an urge to build, drive and improve key revenue processes and analyses on an ongoing basis. You are the right fit if you thrive in fast-paced environments, obsess over-optimizing for speed and efficiency (with scalability in mind) and approach business problems in a structured, data-driven way while also being able to embrace ambiguities.
You will play a critical role in ensuring we can execute swiftly on global strategic and operational GTM initiatives in partnership with the Sales, Marketing, and Success teams. You will own a large part of revenue KPIs implementation and reporting, key cross-functional roadmap items as well as ad-hoc revenue and operations-related projects. This role will report to our Paris, France HQ.
How you'll make an impact
As the first dedicated Sales Operations hire, you will be instrumental in shaping our core GTM processes and operational excellence.
Design, implement and oversee key business processes and automations in Salesforce and our revenue tools stack to unlock maximum efficiency for our Revenue teams
Design, implement, and oversee core Revenue KPIs to ensure alignment within and across our Revenue teams
Drive and own revenue-related data accuracy, quality and integrity to ensure standardized forecasting and reporting
Regularly originate and recommend ideas to the Revenue teams leadership based on data insights to drive new revenue and upsells
Play a major role in sales territory alignment partnering with senior sales leadership
Overall support of the revenue teams in their day-to-day activities with a keen eye for organizational growth and scale
Preferred experience
Your experience & skills
Must-have
First-principles thinker with an ability to deconstruct complex problems into actionable pieces
3+ years experience in Sales Operations / Strategy, ideally in a SaaS company
2+ years experience working in and implementing features in SFDC, including automations with Workflow Rules & Process Builders
Experience in key GTM strategy such as Outbound efficiency & optimizations, Account Based Strategy, Territory planning, familiarity with sales methodologies like MEDDPICC, Challenger, etc.
Strong experience with sales ops and Q2C tools: SFDC, Salesloft, Linkedin Sales Nav, Clearbit, Hubspot or equivalents
Strong analytical skills and command of Excel/Gsheet including advanced functionalities (index/match, pivot tables)
Basic SQL experience including simple aggregation functions
Familiarity with BI tools like Periscope, Looker, Tableau or equivalent
Speaks & write English fluently, although native level isn't required
Nice-to-have (not mandatory)
Keen interest in B2B finance and payments
Salesforce Admin certifications
Familiar with Gscript/VBA
Advanced SQL experience: window functions, complex subqueries / CTEs
Experience with no-code/low-code tools like Zapier and Integromat
Experience in a high growth SaaS company
Recruitment process
The Process
Applying at Upflow really is a two way process between you and us. We need you to want to work with us you as much as we want to work with you!
We strive to keep things efficient for you & us by going through the whole process in 2-3 weeks end-to-end.
📝 You apply: show us you're smart, show us you're a builder — be convincing about why you, why us, why now!
🎧 Screening: 20 min in visio to answer your first questions about Upflow and make sure we're on the right path.
🤩 Interview: 45 min in visio with your hiring manager to get to know each other and answering your questions. Be prepared, be curious.
🤓 Case: your time to shine! We usually provide a detailed written technical test allowing you to showcase your capabilities.
✅ Ref checks: we always take the time to do a few ref checks from your previous lives. That will help us understand how to get you onboard.
🤝 Interviews 2nd round: you meet with 1 co-founder and 1/2 peers as needed.
🍺 Meet the team (remote in these COVID times!): we give you a chance to meet other team members and making sure you'll feel part of our family.
Package and other information
The role is based in Paris, France — open to partial/full remote from EU or UK.
Competitive cash and Equity package
Meet the Upflow team
This content is blocked
Youtube cookies are required to show you this content
Questions and answers about the offer
Add to favorites

Share on Twitter

Share on Facebook

Share on LinkedIn
We thought these articles might interest you
Get inspired with this selection of articles