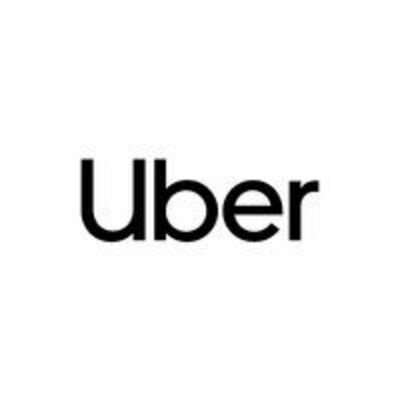 Uber
New Verticals Merchandising Lead, France
Experience:
Not specified
This position was filled!
Who are they?
Ce qui n'était au départ qu'un moyen de commander une course en quelques clics a débouché sur des milliards d'interactions : que ce soit pour se déplacer en VTC ou planifier son itinéraire en transport en commun, commander un repas ou encore se faire livrer des produits du quotidien, Uber a pour ambition de devenir le système d'exploitation de la vie quotidienne que tout un chacun peut utiliser tous les jours.
En plus d'avoir la particularité de réunir les meilleurs talents dans l'industrie Tech, notre bureau parisien regroupe les équipes en charge de la partie VTC - Uber et Uber Eats. Chaque jour, nos employés ont l'opportunité de prendre part à des projets innovants qui amènent à penser la mobilité de demain et à avant tout résoudre des problèmes très concrets afin de faire bénéficier nos utilisateurs de la meilleure expérience possible.
Avec ses 20 000+ employés à travers le monde, Uber a su garder durant ces 10 dernières années une forte culture entrepreneuriale, où les idées priment sur la hiérarchie, et qui réunit notamment le meilleur des deux mondes à savoir : la proximité et l'impact d'une start-up tout en bénéficiant des ressources d'un grand groupe international.
Job description
About the Role
As a New Verticals In-app Merchandising Lead, you will provide best-in-class in-app experience and content to our customers, by innovating the way we present our grocery, convenience, and alcohol services in and outside of our app. In the longer run, you will also be responsible for defining how our "deliver anything" strategy translates into a truly multi-vertical experience on the app.
You will play a crucial role in curating, promoting, and maximizing the visibility of merchants and products to drive consumer engagement and store conversion. This role will require creating creative and inspirational product selections, monitoring the online grocery industry monitoring and running continuous analysis and tests to surface the best content to our customers.
You will also collaborate closely with cross-functional teams, including Marketing, Product and Operations, to deliver a seamless and personalized experience to our end customers by continuously optimizing our product features and our in-app surfaces.
What You Will Do
As a New Verticals Merchandising Lead, you will be a strategic partner to the Head of New Verticals Customer and Strategy to support the growth of the France business, translating global vision into a locally inspiring strategy and plan.

In-app activations: Drive the in-app merchandising and content strategy to showcase the most relevant and high-converting stores and products to consumers. Collaborate with merchants and partners stakeholders to further improve experience and efficiency, by pushing customer-centric and product-driven selection in their catalogs.

Experimentation: Proactively identify and develop experiments based on consumer insights, competitive audits or market trends. Surface optimization opportunities on these merchandising initiatives and identify growth opportunities for the business.

Strategic thinking: Build a long term strategy to expand our value proposition from Grocery to all kinds of retail categories.

Stakeholder management: Lead the execution for large-scale programs across Retail. Orchestrate and bring together the work of a wide range of cross-functional stakeholders including Operations, Product, Sales, Support, Communications and Legal while driving accountability to ensure deadlines are met.

Interactions with Product teams: Collaborate with Product teams (Engineering and Marketing) to guide the development of new features based on business and consumer needs; project manage cross-functional work streams for key product roll-outs.
Preferred experience
What You Will Need
5+ years of professional work experience in a related field (Merchandising, marketing, product, operations)

Experience in category management and in defining merchandising strategy. Proven commercial acumen and understanding of how site merchandising, selection, catalog, item data, and digital products work

Understanding of merchandising strategy, planning, and execution and the underlying technology used to deliver Merchandising experiences

Knowledge of customer, market, and industry trends and emerging challenges within Grocery and Merchandising environments

Strong collaboration and stakeholder management skills - building deep, trust-based relationships with external partners and cross functional teams

A process creator with a demonstrated track record of leading initiatives and projects at your organization that drive positive impact for your business

Passion for the on-demand delivery space, and innovation in particular

Ability to take initiative in a constantly changing work environment and adopt a generalist do-what-it-takes mindset

Fluent speaking & writing in both English and French

Excellent Excel / GSheets skills
Experience with SQL is a strong plus
Uber
Interested in this job?
Questions and answers about the job