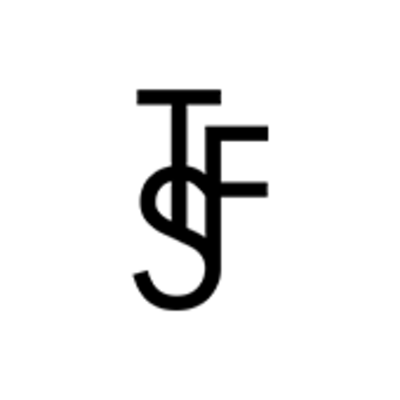 The Frankie Shop
DIGITAL CONTENT MANAGER (M/F)
Experience:
Not specified
This position was filled!
Who are they?
Since the beginning, The Frankie Shop has championed an authentic and intimate relationship with fashion.
Founded in 2014 by Française-turned-New-Yorker Gaëlle Drevet, The Frankie Shop has become synonymous with smart, oversized suiting: the trademark style of a signature aesthetic rooted in individuality and unfettered self-expression. Modern and timeless, cosmopolitan and universal, done and undone, Paris and New York, masculin-féminin… Frankie does it all and for everyone.
This spirit proved to resonate well beyond NYC. Today, the Frankie Shop is a multinational concept store with locations in both New York and Paris and is carried in top luxury department stores across Europe. In 2022, they launched their men's and unisex lines, reaffirming their inclusive ethos and irreverent role in the global fashion marketplace.
Job description
We are seeking a talented and creative Digital Content Manager to join our team at The Frankie Shop. As a premium fashion brand with a strong digital presence, we are looking for someone who can extend the brand storytelling through compelling content.
As a direct report to the CMO, you will have the chance to influence our content strategy, develop our brand narrative, and provide valuable content to our customers through multiple channels.
Responsibilities :
Develop and execute an on-platform content strategy based on a collaborative 360-degree Editorial Calendar with Marketing, E-Com & Social teams.

Develop custom marketing and advertising strategies while ensuring consistent and impactful marketing content across all relevant channels.

Work closely with the company founder to define and enhance The Frankie Shop's tone of voice and brand storytelling, while establishing and maintaining it in alignment with the brand book and top management guidelines.

Create and disseminate internal guidelines to maintain a premium and aligned brand image.

Stay updated on key events and trends in luxury and fashion, curating and promoting relevant content for The Frankie Shop.

Create content from all types of support such as pitches, print, blog posts, articles, email, ad campaigns or social media. Support ideation and creative reviews for all these channels.

Write, edit, and review creative copy, offering multiple alternatives, while providing creative ideas for content marketing and website updates.

Collaborate with the CMO & E-Commerce teams to expand brand strategy through new channels, systems, and trends.

Provide accurate briefings to external partners for timely delivery of content.

Act as an orchestrator among the brand and partners to achieve marketing goals.

Measure, analyze, and improve content quality and performance using relevant metrics.

Launch optimized online advertisements through platforms like Google AdWords and Facebook to increase brand awareness.

Actively contribute to SEO efforts, including keyword and copy optimization.

Measure digital marketing performance using tools like Shopify, Google Analytics, and Polar Analytics.
This list is not exhaustive
Preferred experience
Proven experience (at least 3 years) in content marketing and digital strategy within the fashion industry.

Native English is a prerequisite 

Strong understanding of premium fashion, luxury trends, and digital culture.

Exceptional written and verbal communication skills, with the ability to adapt to different tonalities.

Excellent organizational skills and attention to detail.

Proficient in utilizing various content management systems and analytics tools.

Creative mindset with a passion for storytelling and innovative content formats.

Ability to work collaboratively and independently in a fast-paced environment.

Knowledge of SEO best practices and social media platforms.

Familiarity with Google AdWords, Facebook Ads, and other online advertising platforms.

Strong analytical skills to measure and optimize content performance.

Bachelor's degree in Marketing, Communications, or a related field.
Join us at The Frankie Shop and become an integral part of our brand to deliver signature aesthetics through captivating content. Apply now to be part of our team!
To apply, please submit your resume, portfolio (not mandatory), and a brief description of your relevant experience to hiring@thefrankieshop.com.
Questions and answers about the job