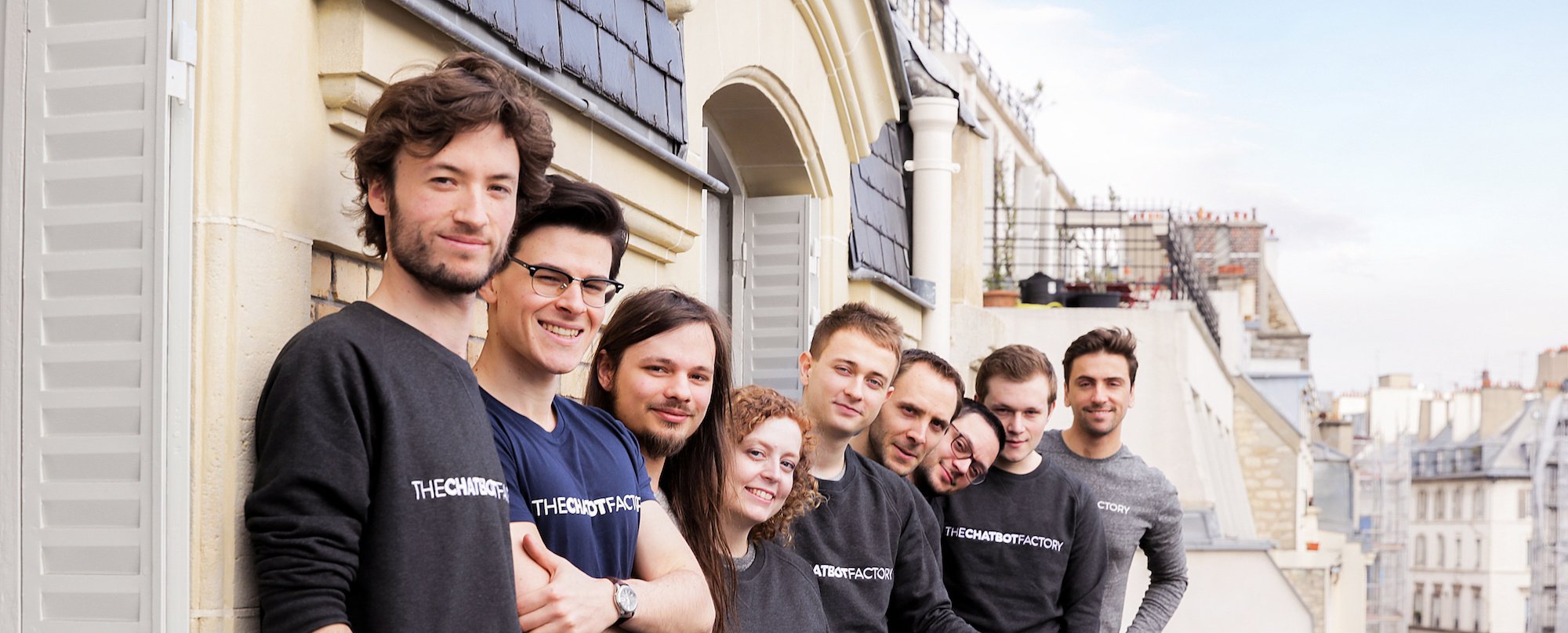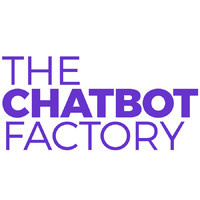 The Chatbot Factory
Développeur Expérimenté Full Stack (H/F)
Permanent contract

 

Salary between €47K and €52K

Possible full remote

Master's Degree

> 5 years
The company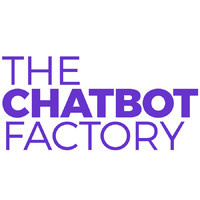 The Chatbot Factory
Intelligence artificielle / Machine Learning
The job
Développeur Expérimenté Full Stack (H/F)
Permanent contract

 

Salary between €47K and €52K

Possible full remote

Master's Degree

> 5 years
This position was filled!
À propos
The Chatbot Factory est une startup spécialiste des chatbots intelligents sur les interfaces voix (amazon Alexa, Google Home, …) ou texte (messenger, webchat, …). Elle accompagne plus de 50 clients (Air France, BNP Paribas, Chanel, Saint Gobain, …) dans le design ,le développement et l'entraîntement de smartbots, déployés sur une solution propriétaire.
Crée en 2015 par Thomas Sabatier ( CEO) et Matthieu Bietry (CTO), The Chatbot Factory se positionne parmi les leaders sur le marchés des chatbots intelligents en proposant une offre de services 360° et une solution parmi les plus performantes du marché.
Descriptif du poste
Le poste :
Nous sommes à la recherche d'un(e) Développeur(se) Fullstack JS expérimenté pour rejoindre notre équipe d'ingénieurs développeurs. Cette équipe est en charge du développement de notre solution SaaS d'automatisation de la relation client.
En tant que membre de l'équipe Plateforme, tu participeras au développement et à l'évolution de la solution en concevant les fonctionnalités, en les mettant en oeuvre et en t'assurant de la bonne livraison.
Les missions :
Contribuer au développement des nouvelles fonctionnalités,
Challenger les nouvelles fonctionnalités présentées et leur faisabilité,
Accompagner les autres développeurs de l'équipe dans leur montée en compétences,
Participer aux revues de codes,
Participer aux investigations et à la corrections des problèmes,
Proposer des solutions techniques.
Notre méthodologie :
Sprints d'une semaine (mix Agile / Kanban),
Daily standups,
Backlog review,
Découpages techniques.
Nos process de développement :
Tests unitaires,
Code review,
Intégration continue,
Pair programming.
Notre stack :
Frontend : JavaScript, TypeScript, React.JS, Redux, Semantic UI, Storybook, …
Backend : NodeJS, TypeScript, Ramda, Koa, …
MongoDb, PgSQL.
Notre environnement de développement :
Docker,
Kubernetes,
GCP,
Github,
Travis-CI,
Prometheus & Grafana,
Datadog.
Profil recherché
Nous sommes attentifs aux critères suivants :
Très bonnes connaissances de Javascript (ReactJS, Redux, NodeJS) / L'utilisation de TypeScript est un plus
Forte appétance pour la programmation fonctionnelle
Philosophie orientée vers le Delivery
Expérience sur un produit Saas
Volonté et capacité à encadrer une équipe et la faire progresser
Adhésion à nos pratiques : méthodologie agile, revues de code, tests
Volonté de participer aux décisions techniques et intérêt pour la conception fonctionnelle et l'expérience utilisateur
L'aisance relationnelle et la volonté de travailler avec une grande autonomie sont des qualités primordiales.
Nous proposons une rémunération attractive en fonction du profil et de la motivation.
Déroulement des entretiens
1 - Echange téléphonique de 30 min avec le CTO ou le PM : Introduction et présentation du produit et de la méthodologie
2 - Entretien d'1h/1h30 pour une discussion avec l'équipe technique
3 - Echange téléphonique de 30 min avec le CEO
4 - Formulation de l'offre
Questions et réponses sur l'offre
Add to favorites

Share on Twitter

Share on Facebook

Share on LinkedIn
We thought these articles might interest you
Get inspired with this selection of articles