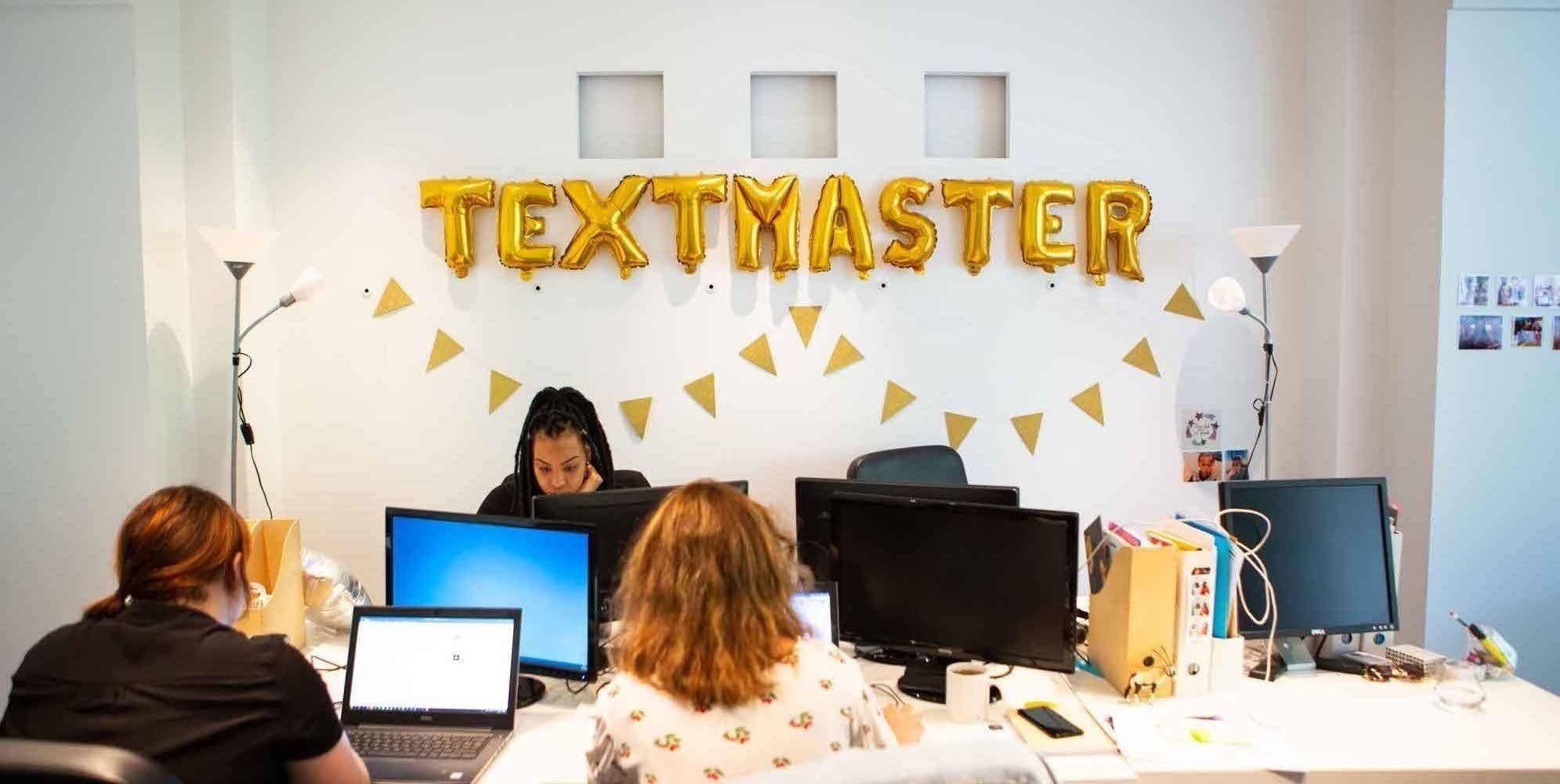 TextMaster
Marketing / Communications

Paris
TextMaster is the first global solution for professional translation that is available entirely online. Thanks to a network of expert translators, cutting-edge technologies and a range of value-added services, TextMaster enables companies to streamline the translation of their content in over 150 language combinations and 100 areas of expertise.
As part of the Acolad group, together with Amplexor and Livewords, TextMaster is present in 25 countries and combines a network of over 2,000 internal experts worldwide and +20,000 external linguists.
What they are looking for
At TextMaster, every position is key to our global growth: we know that we will only succeed if our people succeed. We are continuously looking for new talent (like you!) to support our mission to drive growth and innovation across some of the world's leading brands.
Joining TextMaster means an opportunity to be part of an international group that promotes professional development, talent and creativity through collaborative environments with cross-functional, global teams.
TextMaster's office is located in the heart of Paris' 2nd arrondissement, right next to a sunny park, in a popular area for startups where you'll find lots of nice bars and restaurants that you can enjoy thanks to a Lunch Voucher Card.
Bonus: table football and FIFA tournaments during every lunch break!
Questions and answers on TextMaster