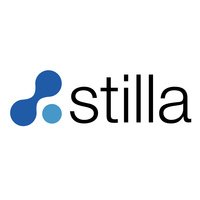 Stilla Technologies
Quality & Regulatory Manager
Permanent contract

 

Starting date:

 

Villejuif

Master's Degree

> 10 years
The company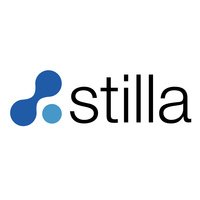 Stilla Technologies
Health, Pharmaceutical / Biotech

From 50 to 250 employees
The job
Quality & Regulatory Manager
Permanent contract

 

Villejuif
This position was filled!
About
Stilla Technologies is a Life sciences company whose mission is to improve health by offering researchers and clinicians worldwide solutions for high precision genetic analysis.
Since 2016, Stilla Technologies has empowered researchers with the Naica System, a solution that enables to detect & quantify DNA with unprecedented precision.
The Naica System supports a wide range of genetic tests and molecular biology assays — including liquid biopsy tests for cancer diagnostics, viral load quantification, pre‐natal testing, and GMO detection. Overall, the Naica System's superior performances make it a preferred technology for precision medicine research and therapeutic monitoring.
Stilla advises and supports its customers worldwide with a multidisciplinary team, whose expertise spans from microfluidics and chemistry, to molecular biology and computer science.
Job description
Stilla is hiring a Quality & Regulatory Manager to drive the transition of the company toward the clinical market.
The Quality & Regulatory Manager ensures Stilla's transition toward the clinical market. He/she drives the implementation of the Quality Management System and coordinates with external partners for regulatory compliance. He/she is responsible for the certification of the Naica system for diagnostic use in Europe, the USA, and Asia.
1. Put in place a Quality Management System compliant with ISO 13485
Define and maintain Stilla's Quality Policies and Quality Manual in collaboration with the Management
Identify and prioritize actions to put in place a QMS, more particularly:
• Design processes structure and key performance indicators with identified pilots
• Organize and optimizin document management, non-conformities and CAPAs
• Record and coordinate the resolution of quality issues (complaints, non-conformities) with CAPAs follow-up
• Plan, perform and coordinate internal audits (including suppliers') as well as external audits (from customers, notified bodies or regulatory authorities)
• Ensure regulatory and standards watch
• Evaluate suppliers in collaboration with Purchasing and R&D department
• Prepare and coordinate the management review of the QMS
Make all existing processes, methods and tools compliant
Coordinate and train teams to put in place and comply with the QMS
Monitor and report progresses
2. Ensure regulatory approval for the Naica system
Coordinate with external partners for quality and regulatory assurance
Provide expertise and training to the teams regarding the regulatory requirements
Participate in the definition of product intended use, positioning and claims from RUO to IVD, and ensure its consistency with product risk analysis
Put in place Product Life Cycle management tools and Change Management tools
Coordinate and train teams to perform product risk analysis including change control
Source and manage external partners to help certify the Naica system
Negotiate quality agreements with key suppliers
Prepare and collect all documents required for CE-IVD certification of instruments, consumables, software and assays/kits
Maintain technical documentation to regulatory and standards state-of-the-art, as well as change management
Why join us?
• Drive the company toward the clinical market and derisk its operations in a challenging environment!
• Join a young and dynamic Life Science company growing at a 3-digit pace!
• Work with a team who shares a passion for building successful Life Science Products based on deep technological innovations.
Location:
Main office: Paris
This position involves physical activity such as travel
All qualified applicants will receive consideration for employment without regard to race, sex, color, religion,
Preferred experience
Our ideal candidate:
• Has 10+ years of experience in an industry with strong regulatory constraints, ideally in IVD
• Has one or more successful experiences implementing Quality Management Systems (QMS) compliant with ISO 13485 and compatible with continuous improvement of products and processes
• Has ideally built a QMS from scratch
• Has a deep knowledge of ISO 14971, Directive 98/79/EC and/or Directive 93/42/EEC, including the imminent regulatory changes (Regulation 2017/746) and ideally their equivalent FDA standards
• Has one or more successful experiences getting products CE-IVD certified and/or FDA cleared and/or China-FDA cleared
• Has successful experiences negotiating Quality Agreements with key suppliers
• Has experience managing and coordinating teams
• Must speak French and English fluently
Questions and answers about the offer
Add to favorites

Share on Twitter

Share on Facebook

Share on LinkedIn
We thought these articles might interest you
Get inspired with this selection of articles