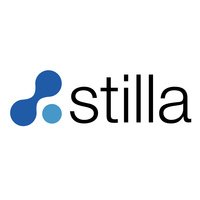 Stilla Technologies
Demo Lab & Application Scientist
Permanent contract

 

Beverly

Master's Degree

> 3 years
The company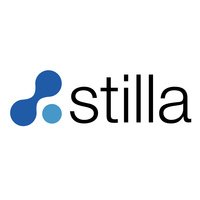 Stilla Technologies
Health, Pharmaceutical / Biotech

From 50 to 250 employees
The job
Demo Lab & Application Scientist
Permanent contract

 

Beverly
About
Stilla Technologies is a Life sciences company whose mission is to improve health by offering researchers and clinicians worldwide solutions for high precision genetic analysis.
Since 2016, Stilla Technologies has empowered researchers with the Naica System, a solution that enables to detect & quantify DNA with unprecedented precision.
The Naica System supports a wide range of genetic tests and molecular biology assays — including liquid biopsy tests for cancer diagnostics, viral load quantification, pre‐natal testing, and GMO detection. Overall, the Naica System's superior performances make it a preferred technology for precision medicine research and therapeutic monitoring.
Stilla advises and supports its customers worldwide with a multidisciplinary team, whose expertise spans from microfluidics and chemistry, to molecular biology and computer science.
Job description
As Demo Lab & Application Scientist, Crystal Digital PCR™, you will have a variety of tasks that require focused time and task management. The majority of work time will be Beverly MA based supporting the field teams with rapid naica™ system adoption and maximum customer success by running the daily lab operations and scientific support. You will be assisting the Sales Representative in the pre-sale of the naica™ system, performing client trainings, while providing experimental design support, data analysis, logistical, and troubleshooting support. You are a key contact for Technical Support responding to issues and maintaining relationships with customers.
Key Responsibilities are:
Ability to maintain composure and professionalism in potentially stressful situations.
Act as the scientific project manager as bridge between the customer and company and sales.
Actively participate in pre-sale with the Sales representatives (trade shows, seminars, demo prequalification, on site demos/sample testing and post demo review…)
Contribute to white papers and technical SOP's with the goal of expanding support documentation.
Coordinate and perform customer trainings and lab demonstrations.
Excellence in time management, setting priorities amongst many tasks, and clear proactive communication
Gather and deliver strategic and competitive customer feedback and share with marketing and your team members.
Identify, document and communicate customer complaints and concerns through Zendesk support and devise resolutions.
Interpret customer needs and identify the proper issue escalation pathway within Stilla.
Manage expectations of "Sell What is Available Today" and position the naica™ system with the correct customer profile making the purchase a win-win.
Manage Stilla Inc laboratory and demonstration process in pre- and post-sale mode.
Scientifically partner with customers to develop application notes about their research with the naica™ system while cultivating long term relationships.
Show self-driven initiatives to address gaps in a startup environment with mindset of "ask what you can do for Stilla rather than what Stilla can do for you".
Support field sales team at trade shows, demos, seminars and technical symposia. This will include presentations and networking with thought leaders.
Troubleshoot and diagnose naica™ system issues with clients and find solutions relative to their technical skills, biochemistry and assay design, experimental plans, software and instrument.
Able to provide PCR assay design support and consultation for optimization on the naica™ system.
Preferred experience
Desired Skills and Background
• M.S. or equivalent experience preferred; BA/BS with 3 years of experience in Molecular Biology or Genetics considered.
• Lab experience in molecular biology, biochemistry, genomics or genetics required. Hands on proficiency with common molecular biology bench techniques; cell culture experience preferred.
• 2-3 years of hands-on experience with PCR, qPCR or dPCR workflows and data analysis software
• Experience designing qPCR or dPCR assays. Experience designing multiplex PCR assays a plus.
• 2 years customer facing experience preferred in industry or core lab service setting.
• Broad knowledge of genomics technologies (PCR, qPCR, dPCR, NGS)
• Ability to work independently and as part of a team towards corporate goals.
• Excellent organizational, analytical, and systematic troubleshooting skills.
• Strong written and verbal communication skills. Outstanding presentation and training skills.
• Ability to maintain records for customer sites and provide high level feedback to management.
• Clear vision of and commitment to providing outstanding customer service.
• Valid work permit or US citizenship
Questions and answers about the offer
Add to favorites

Share on Twitter

Share on Facebook

Share on LinkedIn
We thought these articles might interest you
Get inspired with this selection of articles