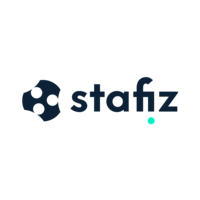 Stafiz
Marketing and Business development internship (Native Spanish)
Internship

 

(5 to 6 months)

Starting date:

 

Salary: €800 / month

Paris

Partial remote authorized

Bachelor's Degree

< 6 months
The company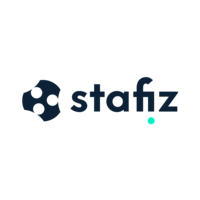 Stafiz
Software, SaaS / Cloud Services

From 15 to 50 employees
The job
Marketing and Business development internship (Native Spanish)
Internship

 

(5 to 6 months)

Starting date:

 

Salary: €800 / month

Paris

Partial remote authorized

Bachelor's Degree

< 6 months
Who are they?
Stafiz transforme le quotidien des sociétés de services (consultants, agences, architectes, comptables, bureaux d'études, …) en leur apportant la technologie pour croître, être plus efficaces et plus performantes.
Nous faisons cela en donnant toute la visibilité sur leur activité, le planning de leurs collaborateur, la performance de leurs projets et en leur permettant de travailler sur une solution bout-en-bout.
Depuis la phase d'avant-vente jusqu'à la facturation, en passant par le pilotage de projet et le planning des collaborateurs. En offrant une intégration native des différents processus, Stafiz apporte une expérience bien plus aboutie que l'utilisation de solutions distinctes (gain de temps, simplicité, fiabilité, visibilité).
Stafiz s'adresse aux petites et moyennes entreprises qui représentent 85% de ce marché et qui sont encore sous-équipées. Avec une solution intuitive et complète, Stafiz aide ses clients à se structurer, à travailler plus efficacement, et à croître plus rapidement que leurs concurrents.
La vision de Stafiz est un monde connecté, dans lequel les équipes hybrides travaillent sur des projets, qu'ils soient des collectifs de freelances, des équipes qui mixent internes et sous-traitants, etc…
Stafiz est donc en train de construire un hub qui permet à tous ces acteurs de mieux travailler et gérer leur activité, leur paiements et le suivi de la performance en toute simplicité. C'est l'étage supérieur de la fusée !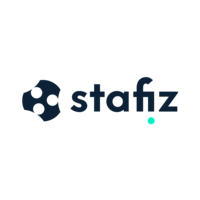 Visit the profile
Rencontrez Aymeric, Chief Revenue Officer
Rencontrez Céline, Account Manager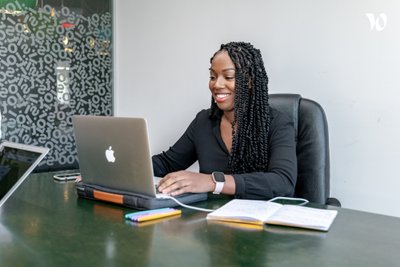 Rencontrez Hugo Rodrigues, Lead developer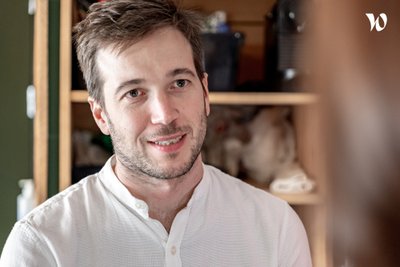 Job description
ABOUT STAFIZ:
Rated best software by consultants, agencies, architects and other professional services, Stafiz helps every day simplify work and improve the performance.
Stafiz offers real time visibility into budgets, revenue, profitability and project billings.
The strength of Stafiz is to offer one solution that covers all the operation processes, helping save time, and get real-time information to improve the performance.
ABOUT THE ROLE:
As Stafiz quickly grows, we are entering the Spanish market and we are looking for a talented profile ready to help us work on marketing and business development aspects to support the growth.
If you are looking for a solid experience in marketing and business development with a lot of diversity in the every day task, this is a role that can fit you.
Among other tasks, you will be in charge for the Spanish market for:
Finding contacts and growing the prospect pipe
Create and launch email campaigns
Create and launch SEA/Google Ads campaigns
Set up calls with interested prospects
Organise product demos
Help position the brand in the Spanish market
Potentially participate to marketing events
Track outbound and inbound marketing metrics
Preferred experience
WHO ARE WE LOOKING FOR:
A Spanish native speaker
A very motivated and dynamic person
Someone who is passionate about marketing and business development
Someone who has strong copy writing skills
With experience in business development
Someone who is interested by technology
Recruitment process
One hour interview with our head of marketing and gowth
One hour interview with our co-founder and COO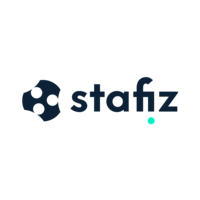 Stafiz
Interested in this offer?
Questions and answers about the offer
Add to favorites

Share on LinkedIn

Share on Facebook

Share on Twitter