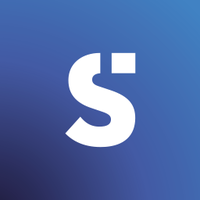 Shippeo
Internship: Customer Success Manager (Southern Europe)
Internship

 

(6 month(s))

Starting date:

 

Paris
The company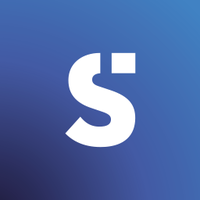 Shippeo
Artificial Intelligence / Machine Learning, Logistics

From 50 to 250 employees
The job
Internship: Customer Success Manager (Southern Europe)
Internship

 

(6 month(s))

Starting date:

 

Paris
Who are they?
Shippeo, the European leader in supply chain visibility, gives shippers, carriers, and end-customers instant access to predictive and real-time information of every delivery.
Shippeo's machine-learning, proprietary algorithm dynamically calculates ETAs allowing shippers to quickly anticipate problems, proactively alert end-customers, and efficiently manage exceptions. Shippeo helps market-leading companies leverage transportation to deliver exceptional customer service and achieve operational excellence.
Founded in 2014, Shippeo tracks more than 25 million loads per year throughout Europe and connects to carriers in more than 75 countries. Shippeo's more than 225 employees have 30 different nationalities, and speak 27 languages!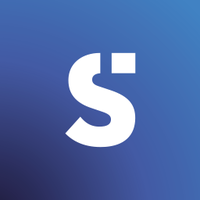 Visit the profile
Meet Léo, Carrier Relationship Manager
Meet Léo, Carrier Relationship Manager
Meet Pénélope, Product Owner
Job description
Starting from: July/August
Duration: 6 months
Salary: between 1000 and 1400€, related to background
Languages: French and English
Location: Paris office. Working partially remotely is possible (to be discussed with the manager)
A permanent position may be offered after the internship (depending on performance)
Are you an ambitious person? Are you willing to push yourself beyond your limits? Do you have an international profile?
If so, Shippeo is exactly what you are looking for!
Why?
Having already raised €71 million in funding, Shippeo is growing rapidly. The team has more than tripled in size to 200 within 2020 and the scaling is continuing throughout 2022.
Our team of Shippians comprises 27 different nationalities, speaking a total of 29 languages.
More about us
Founded in 2014, Shippeo is a French SaaS company leading the European market in helping shippers and logistics companies track their freight shipments in real-time to improve visibility throughout their end-to-end supply chains.
Relied on by global brands including Carrefour, Total, Schneider Electric, Faurecia, ThyssenKrupp, Saint-Gobain, Renault and Eckes Granini, Shippeo's platform helps customers track more than 10 million shipments per year across 70 countries.
Job Description
As a Customer Success Manager intern (South Europe) and under the responsibility of Alexandre Develay, our Customer Success Manager, you will :
👑 Play a key role in assuring the quality of the solution for your portfolio of clients by supporting them in the implementation of Shippeo.
You will also be in charge of specifying customer's needs related to the platform and attending to Steering Committees to share deployment progress (on and off-premises)
📈 Have the opportunity to interact and get to know better other departments (regular communication with Shippeo's product team is necessary)
🔥Develop your organization and coordination skills by:
Researching and reporting activities
Structuring, managing, and following up on the actions taken towards clients and Shippeo's internal teams.
Regularly coordinating with other teams in order to ensure the good progress of developments.
Preferred experience
You are our next Shippian if
You are doing in your final year of Bachelor or Master Degree, preferably studying Business Economics, Supply Chain, Logistics Management or a comparable program
You are fluent in French (mandatory) and English (a third European language is a +)
You are autonomous in your work and you can multitask
You have good analytical skills and you can handle daily requests from clients
You have good interpersonal skillsYou are rigorous, structured and concise
You have good communication skills (written as well as spoken)
You are ambitious, a leader, and ready to take responsibilities in a start-up ready to revolutionize a whole sector
You are just a click away from a great opportunity! Do as the 260 Shippians who have joined us these past years, apply now!
Would you like to discover more? Click here :
LinkedIn page:https://www.linkedin.com/company/shippeo/mycompany/
Website: https://www.shippeo.com/
Youtube: https://www.youtube.com/watch?v=CLfbwYseQzM

What we offer:
Perfect timing to join Shippeo as we're experiencing fast growth in Europe!
An entrepreneurial environment with a lot of autonomy and responsibilities
A strong team spirit within an inspirational and multi-cultural team consisting of truly smart and highly motivated people
Plenty of offsites, weekly beers and team parties
We have 4 values at Shippeo that are embodied by each Shippian:
Ambition – Do not give up any challenge for Shippeo to become a global leader
Commitment – To be demanding in order to achieve exceptional customer satisfaction
Team Spirit – Foster teamwork with respect in a relaxed atmosphere
Simplicity – Stay simple in our behavior and solution
Additional information
What we offer:
Perfect timing to join Shippeo as we're experiencing fast growth in Europe!
An entrepreneurial environment with a lot of autonomy and responsibilities
A strong team spirit within an inspirational and multi-cultural team consisting of truly smart and highly motivated people
Plenty of offsites, weekly beers and team parties
We have 4 values at Shippeo that are embodied by each Shippian:
Ambition → Do not give up any challenge for Shippeo to become a global leader
Commitment → To be demanding in order to achieve exceptional customer satisfaction
Team Spirit → Foster teamwork with respect in a relaxed atmosphere
Simplicity → Stay simple in our behavior and solution
Questions and answers about the offer
Add to favorites

Share on Twitter

Share on Facebook

Share on LinkedIn