The company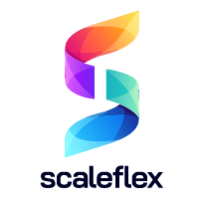 Scaleflex
Software, Artificial Intelligence / Machine Learning, SaaS / Cloud Services

From 15 to 50 employees
The job
Marketing Specialist (Lyon/ Paris)
Who are they?
Driven by the mission to simplify the management, optimization and acceleration of any kind of digital content anywhere in the world, Scaleflex is a global leading B2B SaaS company developing powerful and scalable Digital Asset Management and Media Acceleration solutions.
Scaleflex provides scalable, reliable and affordable Cloud services - to load, store, organize, optimize, publish and accelerate all media assets (images, videos, static files such as JS and CSS files, etc.) for the website or mobile application.
As a fast-growing international company, we are now 60+ passionate members, solving DAM challenges for more than 1300 customers worldwide, thanks to our scalable and flexible SaaS products.
We unite by technology passion, company culture commitment and innovation freedom. We have become a digital leader and have achieved business excellence.
We value and respect individual strengths as well as strong team spirit. Sharing is in our DNA: knowledge, experience and ideas are open within our team. We promote synergies originating in our cultural backgrounds, life stories and skills.
Job description
Main responsibilities & duties
As part of the Marketing team and under the direct supervision of the Marketing Manager, you will be responsible for:

Plan & organize the participation of Scaleflex in events/exhibitions/webinars as attendee, exhibitor or presenter; communication with event hosts and relevant team members; deliver completely branding ideas/graphic designs across marketing channels and promote the events on social media, email marketing, paid media and own website.

Stay fully accountable for the normal operations of our social media profiles activities including strategy, publication calendar, posting, analysis and reporting, and community management

Stay fully accountable for the normal operations of our email marketing activities including audience management, schedule, sending, troubleshooting, analysis and reporting.

Inspect on a daily and weekly basis the performance of a company's marketing campaigns and strategies through evaluating key performance metrics and visualize the data with the management of marketing tracking funnels and data collection processes.

Create and own the planning and getting approval for branding marketing goals and objectives in order to accelerate, enhance the contribution of the marketing team to business goals and outcomes.

Collaborate with other key departments (e.g., R&D, HR-Admin, Service) to help strengthen the performance of activities and areas including Product Marketing knowledge, Customer insights collection and Employer Branding as well as other internal communication activities.

Contribute to the conduct of market research to identify customer trends, competitor offerings and demographic data.
Preferred experience
Requirements
Previous experience with organizing and promoting events (online and onsite)
Knowledge and hands on experience in running digital marketing campaigns (social media, email marketing, paid ads)
Excellent communication skills with analytical approach
Good and stable interpersonal skills
Attention to detail for visual content quality assurance, content quality management and precise analysis of data
Critical thinking and problem-solving skills
Ability to work under pressure and motivation to succeed in a competitive environment
Proven ability to perform as a self-starter in some certain situations but remain flexible, supportive in teamwork activities
Time management and multitasking skills with the ability to prioritize tasks
What we offer
A dynamic work environment in a fast-growing Startup
Humble but hungry work atmosphere: to become a rockstar, you must be surrounded by rockstars!
Work in an international team with the ability to evolve fast in your position
A workplace where you can have an impact and make a difference within the business but also to the web/app experience of hundreds of millions of users around the globe.
Recruitment process
After sending the application, chosen candidates will be invited to an HR introduction call, followed by an interview with our Marketing Manager/Content Marketer and a short assignment, then you will meet Scaleflex's Chief of Staff and CEO for a final round.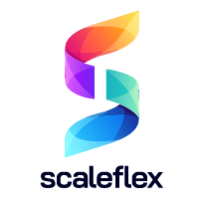 Scaleflex
Interested in this offer?
Questions and answers about the offer
Add to favorites

Share on LinkedIn

Share on Facebook

Share on Twitter