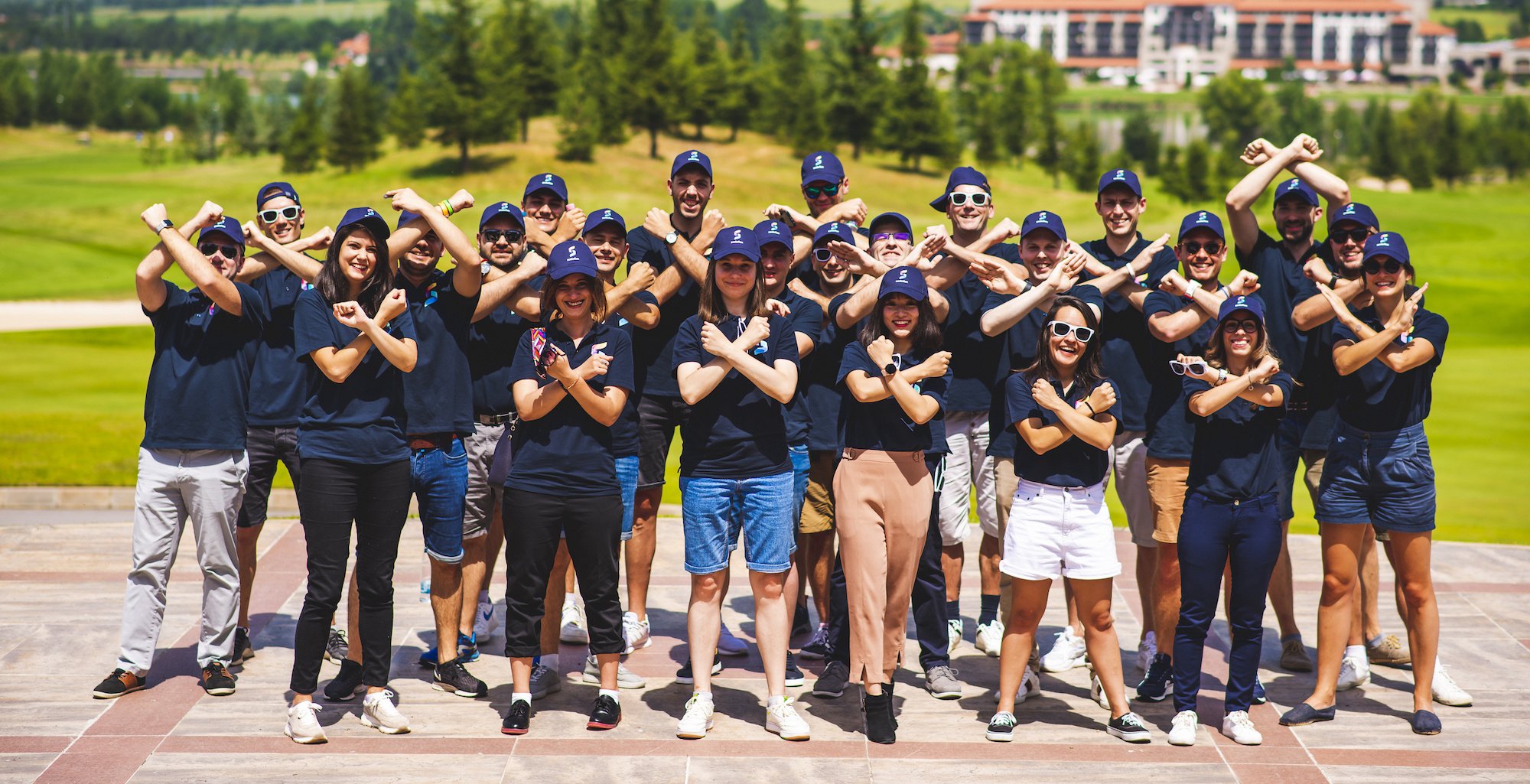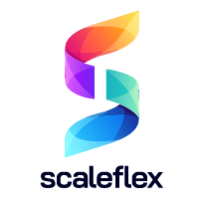 Scaleflex
Marketing Manager France/Benelux
Permanent contract

 

Starting date:

 

Lyon

Partial remote authorized

Master's Degree

> 5 years
The company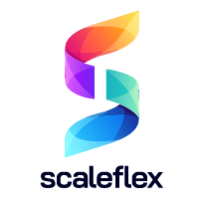 Scaleflex
The job
Marketing Manager France/Benelux
Permanent contract

 

Starting date:

 

Lyon

Partial remote authorized

Master's Degree

> 5 years
About
Skyrocket Scaleflex into the next stage
If you have ever searched for your company logo or complained about slow loading images and videos on your company's web applications, then the Scaleflex solutions are tailored for you.
Scaleflex is a fast-growing French company with an international remote team of 50 members, all passionate about technology and customer-service. Our scale-up counts 500 customers in 50+ countries, including some established or upcoming brands such as Michelin, SeLoger, Kiabi, Printemps or Selency who help us to get better every day on our mission to simplify Content Operations and accelerate media assets.
Context
After an initial fundraising in June 2021 of 2,5 M€, Scaleflex has been expanding its Sales & Marketing operations, with an initial focus on the French and Benelux markets. Our goal for 2022 is to develop our brand as a thought leader in the Digital Asset Management and Media Optimization space. In this context of high growth and even higher ambitions, we are looking for a Marketing Manager France and Benelux.
This is a unique opportunity to take on an autonomous role, working directly with the CEO in a rapidly growing SaaS company with international ambitions. One more thing… The position is expected to develop into an executive-level position in the next 12 months.
Job description
Our global Marketing team is made of 5 english-speaking people who are dedicated to Content writing, SEO, SEA, Website, Branding/Design, and Growth. You will be responsible for fueling our growth via marketing initiatives to acquire new customers in our currently most mature markets: France and Benelux. Working together with the current Scaleflex Marketing squad, you will be autonomous in your market, take responsibility for the local marketing strategy, budget and campaign execution.
Marketing strategy
🤔 Develop a cohesive marketing strategy and plan for France and Benelux, including digital (webinar, social, …) and offline marketing (events, meet-ups, …) initiatives to increase the visibility of our brand and products, eventually driving revenue growth.
💯 Identify, test and prioritize acquisition channels in France and Benelux to adapt the strategy and plan.
🎯 Set global Objectives and Key Results for marketing in France and Benelux. Measure and report the performance of the launched marketing initiatives and assess the ROI.
🤝 Work hand-in-hand with the Product Marketing Manager to carry out the local sector and competition monitoring and adapt our Go-to-Market accordingly.
🙌 Collaborate with the Global Channel Manager to create and execute marketing initiatives with existing channel partners.
Branding and Content
🇫🇷 Work closely with the French Sales team to strengthen our brands and improve awareness in France and Benelux.
📚 Drive our French Content Marketing strategy in collaboration with the global Marketing team - a lot of materials are already available: they only need to be pushed in France and Benelux.
📝 Write or supervise value added content creation in collaboration with the Marketing Squad and external partners (sponsored articles, blog posts, webinars, customer stories, infographics, …).
⚙️ Work with our SEO team to build and follow-up the SEO plan on your territory.
📢 Build, engage with & convert our local French tech/marketing communities on social networks.
📍Identify and manage relevant online or live events for Scaleflex on the French territory. Participate in content creation for round-tables, workshops, conferences…
🎨 Supervise and participate in the corporate website's content and design.
Growth
📈 Work closely with our Acquisition Manager to adapt the paid campaigns to the French and Benelux markets.
🚀 Research and develop innovative Growth Marketing initiatives to fuel unpaid MQL generation.
🤓 Contribute to processes and marketing operations across countries to ensure consistency, effectiveness and continuous learnings.
Preferred experience
Our Team is built around people with a strong entrepreneur culture and can-do attitude. We love people able to "do something out of nothing" and strive to get better every day. In order to fit with our culture, you must be/have:
Expertise / Skill Set
At least 5 years of successful experience in a position with similar challenges #autonomy #strategy #projectmanagement #360° #growth
A prior experience in a SaaS, tech, product-driven company, ideally in DAM, MDM, PIM, CMS, DXP, …
French Native with a good knowledge of the French digital ecosystem.
Strong marketing skills on organic channels (digital, SEO, content creation, event …).
Proven track record of running paid acquisition campaigns, while meeting aggressive targets.
English - Proficient C1+ level.
Know-how / Soft Skills
Excellent verbal and written communication skills; able to effectively communicate at all levels of the organization.
Hands on & problem solver: you are autonomous and thrive in complex environments.
Ambitious to raise high and fast on the French and Benelux markets (and beyond?) to take more responsibilities in the global Marketing team in the future.
If you rather ask for forgiveness than for permission, then Scaleflex is the place for you!
Why choose Scaleflex?
Dynamic work environment in a fast growing Startup: everyone in the team evolved rapidly in maturity and missions over the past 3 years.
The flexible choice of working partly-remote or 100% from the Paris or Lyon office.
Possibility to get BSPCE to be part of the global Scaleflex adventure.
Work in an international team and meet with your Scaleflex fellows across the globe 🌍. You will participate in 2 onsite workshops per year (Bulgaria, Greece, Lithuania, Portugal, Vietnam, …).
Humble but hungry work atmosphere: to become a rockstar🤘 you have to be surrounded by rockstars!
Goldmine of knowledge in the B2B Cloud space for cross-development: benefit from the experience of the team and get a direct line with the global strategy of Scaleflex (product, R&D, hiring, sales, marketing…).
Finally, a workplace where you can have impact and make a difference within the business but also to the customer experience of hundreds of millions users around the world.
Recruitment process
We keep it short and simple, but efficient!
1️⃣ Introductory call with the French Sales and Marketing Team to feed your curiosity about Scaleflex and get to know you better;
2️⃣ Case Study to prepare individually and present to the Marketing Team;
3️⃣ Meeting with the Scaleflex Founders to share experiences and ambitions.
If you enjoyed it and impressed us with your marketing skills, we'll be happy to welcome you to the team ASAP!
Meet the team
This content is blocked
Youtube cookies are required to show you this content
Questions and answers about the offer
Add to favorites

Share on Twitter

Share on Facebook

Share on LinkedIn