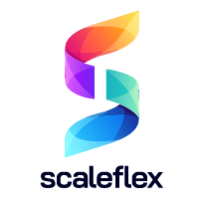 Scaleflex
Junior Marketing Assistant - French & Spanish speaking (Apprenticeship)
The company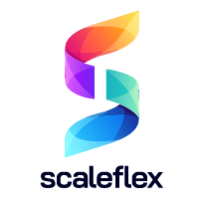 Scaleflex
Software, Artificial Intelligence / Machine Learning, SaaS / Cloud Services

From 15 to 50 employees
The job
Junior Marketing Assistant - French & Spanish speaking (Apprenticeship)
Qui sont-ils ?
Animée par la mission de simplifier la gestion, l'optimisation et l'accélération de tout type de contenu digital partout dans le monde, Scaleflex est une société SaaS B2B qui développe des solutions puissantes et évolutives de Digital Asset Management et d'accélération des médias.
Scaleflex fournit des services Cloud évolutifs, fiables et abordables pour uploader, stocker, organiser, optimiser, publier et accélérer toutes les ressources multimédias (images, vidéos, fichiers statiques tels que les fichiers JS et CSS, etc.) pour les sites Web ou les applications mobiles.
En tant qu'entreprise internationale en forte croissance, nous sommes aujourd'hui 60+ membres passionnés à résoudre les défis de Digital Asset Management pour plus de 1300 clients dans le monde, grâce à nos produits SaaS évolutifs et flexibles.
Nous sommes unis par la passion de la technologie, l'engagement envers la culture d'entreprise et la liberté d'innovation. Nous sommes devenus un leader reconnu dans notre domaine d'expertise.
Nous valorisons et respectons les forces individuelles avec un fort esprit d'équipe. Le partage est dans notre ADN : les connaissances, les expériences et les idées sont ouvertes au sein de notre équipe. Nous favorisons les synergies issues de nos origines culturelles, de nos histoires de vie et de nos compétences.
Descriptif du poste
As part of the Marketing team and under the direct supervision of the Content Manager, you will be responsible, primarily but not limited for:
Adapting and translating content from English into French and Spanish
Website content
Blog posts
Content for ads/banners
Content for social media
Marketing collaterals
Editing content in various CMS platforms (Webflow, Ghost, Jolipage)
French and Spanish regional campaigns execution
You will be involved in campaign brainstorming and planning sessions with experienced marketers and trained on industry insights and our products. Based on your interests, you can develop further in marketing, product or sales fields.
Profil recherché
Our Team is built around people with a strong entrepreneurial culture and can-do attitude. We love people able to "do something out of nothing" and strive to get better every day. In order to fit with our culture, you must be/have:
Languages: English (full professional proficiency), French and Spanish (written: native or completely fluent); Portuguese will be considered a plus.
Ability to translate but also interpret and localize content: you know how to choose the right words to keep the meaning of the original message rather than translate it literally
Accurate and structured working, reliability, meeting deadlines
Interest in marketing, esp. B2B
IT skills and knowledge will be considered a plus (CMS, Cloud services, Hosting etc.)
What we offer
A dynamic work environment in a fast-growing Startup
Humble but hungry work atmosphere: to become a rockstar, you must be surrounded by rockstars!
Work in an international team with the ability to evolve fast in your position
A workplace where you can have an impact and make a difference within the business but also to the web/app experience of hundreds of millions of users around the globe.
Déroulement des entretiens
After the first introduction call with our HR department, you will have an opportunity to talk to your future supervisor and our Marketing Manager and have a short assignment, then you will meet our Chief of Staff (Marketing Advisor) for a final round.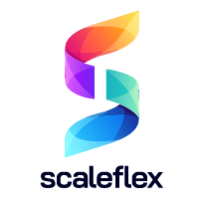 Scaleflex
Interested in this offer?
Questions et réponses sur l'offre
Add to favorites

Share on LinkedIn

Share on Facebook

Share on Twitter