Sanofi
Clinical Project Leader F/M
Permanent contract

 

Chilly-Mazarin
The company
Sanofi
The job
Clinical Project Leader F/M
Permanent contract

 

Chilly-Mazarin
This position was filled!
Who are they?
At Sanofi, we pursue the miracles of science to improve people's lives. In France, more than 20,000 passionate men and women tirelessly push their limits to transform the practice of medicine and improve patient health with drugs and vaccines.
The desire to advance science is our strength. We want to improve the health of populations and find new solutions for patients by combining scientific progress and advanced technologies.
In France, we provide more than 400 drugs, vaccines and health products, including 18 vaccines and more than 200 drugs of major therapeutic interest.
Sanofi's roots are anchored in France where most of the Research and Development is located. In the French medical research landscape, we hold a central role and actively participate in the construction of a dynamic health sector.
To contribute to the world of tomorrow, three commitments guide our actions: access to care for the most vulnerable, inclusion of all through work and preservation of the planet. Nothing would be possible without the remarkable mobilization of our employees and partners.
Visit the profile
Découvrez Anna, Scrum Master - Accelerator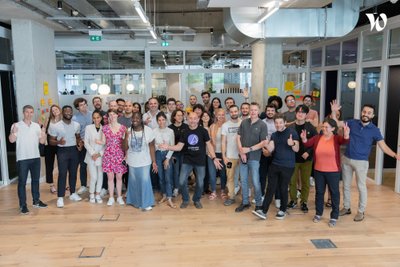 Rencontrez Emmanuel, Head of Accelerator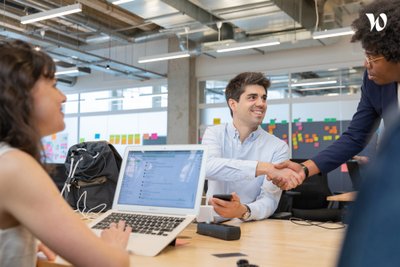 Rencontrez David, Product Owner - Accelerator
Job description
Le contenu du poste est libellé en anglais car il nécessite de nombreuses interactions avec l'international, l'anglais étant la langue de travail. 
ROLES AND RESPONSIBILITIES
Purpose of the position
The role of the Clinical Project Leader is to oversee the conduct of projects (local studies, R&D, etc.) whilst ensuring compliance with current regulations, the specified timescales, budget and quality in France.
Main duties
Planning and undertaking all activities required for the proper conduct of their assigned project (from project feasibility or Study Outline validated to clinical study report )
Meeting quantitative and qualitative targets in the specified timescales
Setting, securing approval for and tracking the budget
Contributing to the files submitted to the regulatory bodies (Ethics Committee, ANSM and CNO) by providing all documents on the study (insurance, protocol, synopsis, L-ICF, etc.) and the centres (list of investigators, CV, etc.)
Producing the protocol, case report form, local informed consent form and subcontracting specifications for local studies
Providing CRO oversight for local studies
Designing and distributing study documents (booklet, patient cards, etc.)
Providing the materials and services needed to select, motivate and train study investigators and other external contributors, and intervening if necessary
Initiating and organizing investigator meetings
Overseeing monitoring activities including RBM
Defining the means of quality controlling clinical study data and implementing corrective action (overseeing monitoring reports, co-monitoring visit, etc.)
Identifying deviations (in quality, budget and timescale), proposing and implementing corrective action
Participating in audits, coordinating responses and overseeing potential corrective action plan
Notifying SAEs in the required deadlines
Providing a permanent interface with the Unit Head on operational aspects
Organizing and summarizing relevant information and sharing it with project contributors internally (R&D CTT, Medical BU team meeting, reporting significant events) and externally (newsletter, teleconference and/or investigator/CRO meeting)
Advising CRAs and investigators on the protocols
Coordinating and contributing to the training and motivation of a project team or CRO in the event of subcontracting
Initiating and leading project team meetings and approving the minutes
Main professional relationships
Internal : RTMs, CSO members, CSU members, French Medical Affairs.
External : Interface with sites, vendors, patients associations, CROs
BENEFITS OF WORKING IN THIS ROLE
Diversity of studies and pathologies. Management in the same time (3 or 4 projects…) Phase I to phase IV, registry, observational study: Rare disease, Rare blood disease, I&I, CHC, …
Main contact of the project in France
Close collaboration with medical affairs and CSO platform
REQUIRED KNOWLEDGE AND SKILLS
Professional environment
English
Leadership
Good interpersonal skills,
Coordination and project management,
Analytical skills,
Time management
Operational expertise
Career path (Level of studies and experience)
Scientific background (4/5 years)
Knowledge of GCP/ICH
Experience as a CRA will be a plus
At Sanofi diversity and inclusion is foundational to how we operate and embedded in our Core Values. We recognize to truly tap into the richness diversity brings we must lead with inclusion and have a workplace where those differences can thrive and be leveraged to empower the lives of our colleagues, patients and customers. We respect and celebrate the diversity of our people, their backgrounds and experiences and provide equal opportunity for all.
As part of its diversity commitment, Sanofi is welcoming and integrating people with disabilities.
Sanofi
Interested in this offer?
Questions and answers about the offer
Add to favorites

Share on LinkedIn

Share on Facebook

Share on Twitter