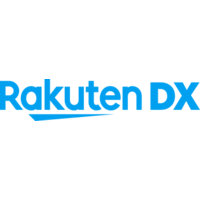 Rakuten DX
Lead DevOps (F/H)
Permanent contract

 

Starting date:

 

Salary between €50K and €60K

Montpellier

Occasional remote authorized

Master's Degree

> 5 years
The company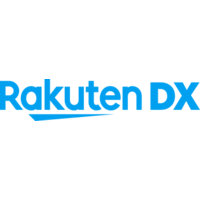 Rakuten DX
Digital, Logiciels, Marketing / Communication

From 50 to 250 employees
The job
Lead DevOps (F/H)
Permanent contract

 

Montpellier

Occasional remote authorized
This position was filled!
À propos
L'objectif de Rakuten DX est de fournir aux entreprises, au travers d'une suite logicielle, des solutions de création, de publication et de gestion de contenus numériques enrichis compatibles avec tous types de plateformes. Les possibilités sont infinies : Rakuten DX mise en effet sur les grandes tendances et innovations technologiques (intelligence artificielle, machine learning, réalité augmentée, 5G…) et les intègre continuellement à ses produits au travers de nouvelles fonctionnalités.
Grâce aux solutions Rakuten DX, les entreprises sont capables de créer elles-mêmes, sans développement supplémentaire, des contenus digitaux et interactifs pour ensuite les distribuer sur des plateformes mobiles et web. Les usages sont multiples : outils d'aide à la vente enrichis, des magazines numériques interactifs, des e-books, des démos visuellement attrayantes, des documents et applications d'intégration et de formation des collaborateurs.
Leurs solutions permettent également d'associer de nombreux services, innovations et technologies issus de l'écosystème Rakuten, spécialiste japonais et mondial de l'IT.
Descriptif du poste
JOB PURPOSE
The DevOps/Architect works with R&D team and the IT staff to oversee the code releases throughout all development life cycle,using various automation tools, finding ways to improve the existing architecture.
SUMMARY
Rakuten Aquafadas, a subsidiary of Rakuten group specialized in Digital content publishing and mobile solutions, is seeking a Lead DevOps/Architect.
If Kubernetes, Docker and Helm are not enigmas for you, if you are fond of architecture and looking for innovation and cutting edge technologies, this position is made for you !
Discover Aquafadas tools : https://www.aquafadas.com.V
Vidéo : https://www.youtube.com/watch?v=OsyaPvLNKOA
COMMUNICATIONS AND WORKING RELATIONSHIPS
The position reports to the CTO,. As a part of the R&D team, composed of 27 passionate people you'll work closely with IT department and others Rakuten Business Units, Europe and World-wide.
KEY ACCOUNTABILITY & RESULT AREAS
• Develop and maintain SAAS solutions for the Publishing industry.
• Be in charge of the migration, monitoring, alerting and optimization of these solutions on Google Cloud Platform.
• Ensure the availability and the good functioning of the infrastructures as well as their deployment in the whole world (United States, Europe, China, Japan, …).
• Maintain the automation tools (unit tests, continuous integration, delivery).
• Be responsible for our architecture improvement.
Profil recherché
KNOWLEDGE, SKILLS AND EXPERIENCE REQUIRED
• After a master's degree in computer science, you have a minimum of 5 years of professional experience on a similar position
• Kubernetes, Rancher, Google Cloud Platform, AWS, Azure
• Implementing Deployment Automation Tools: tests, continuous integration, orchestration, continuous delivery
• Good knowledge of monitoring tools and APM: Newrelic, Datadog
• A real good knowledge of system tools (Linux)
• Methodology Agile / SCRUM
• A knowledge in stack's back-end applications (Apache2, PHP 5.5 à PHP 7, PosteSQL) would be a plus
• A knowledge of Mac OS would be a plus.
• A knowledge of Memcached / Redis would be a plus.
• You are autonomous and you like to acquire and share your knowledge
• You are fluent in French and English
OUR STRENGTS
• Product with high visibility. Worldwide users,
• Talented team, ambitious and dynamic,
• Our values are based on collaboration and dialogue within the company as well as with our partners,
• Care for the environment,
• Flexible working hours,
• New spacious premises which are bright and greatly appreciated by all within the Parc Club du Millénaire in Montpellier,
• Personal desks with lifting electric system for an optimum comfort,
• Dining/relaxing areas and an outdoor deck with tables and parasols… Also, why don't you try our Ping-Pong table during your breaks?
• Various free-drinks available,
• Complementary health insurance (mutuelle), lunch vouchers and 50% of your public transportation monthly pass.
Salary : 50 - 60 k€ a year
Déroulement des entretiens
Step 1 : Phone call
Step 2 : Meet the team and/or technical assesment
Step 3 : Meet our CTO
Questions et réponses sur l'offre
Add to favorites

Share on Twitter

Share on Facebook

Share on LinkedIn
We thought these articles might interest you
Get inspired with this selection of articles