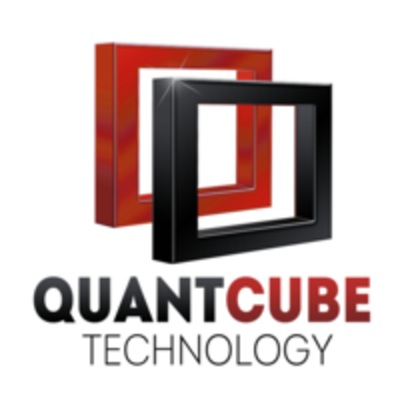 QuantCube Technology
Data Steward (CDI)
Education:
Master's Degree
Who are they?
QuantCube Technology has been using artificial intelligence and big data analytics to provide real-time macroeconomic insights since 2013.
The company operates one of the world's largest alternative data lakes, processing over 14 billion pieces of data. Sources include news, social media, satellite data, and sea and air traffic.
QuantCube's macroeconomic indicators (economic growth, inflation, employment, international trade), correlate strongly with official data and far exceed consensus. Financial institutions that use QuantCube data benefit from real-time insights, ahead of official figures, which they can transform into investment strategies.
Based in Paris, our team is international, diverse and specialized in multilingual NLP, Deep Learning and Machine Learning techniques.
The company's shareholders include Moody's and Caisse des Dépôts. And its R&D in computer vision has been partially funded by the European Space Agency (ESA) and CNES.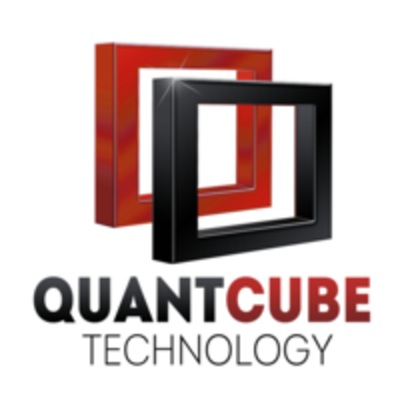 Discover QuantCube Technology
Let's go!
Rencontrez Thanh Long, CEO
Job description
We are looking for passionate Data Stewards with a big data appetite, willing to take part of a data management project that aims to develop data monitoring tools, ensure data quality and that will play a central role between all stakeholders in the data pipeline, from data acquisition to product owners through data modelling.
Your mission will include :
Addressing data requests from the team

Ensuring a good coordination between Product Owners team and IT team

Developing data monitoring tools

Handling data management with data catalogs and data lineage listings

Ensuring data quality and availability with KPIs (for input and output data)

Addressing and solving data issues (in collaboration with the IT team)
What we offer :
You will have the opportunity to rapidly get more responsibilities, take part to challenging and valuable projects, to communicate directly with our IT, Investment Strategy and Data Science teams, at the forefront of AI for economics and finance. You will also join a dynamic team that likes to organize after work events and activities.
---
Nous recherchons des Data Stewards passionnés par le big data, désireux de participer à un projet de gestion des données visant à développer des outils de surveillance des données, à garantir la qualité des données et à jouer un rôle central entre toutes les parties prenantes du flux de données, de l'acquisition des données aux propriétaires de produits, en passant par la modélisation des données.
Votre mission comprendra :
Répondre aux demandes de données de l'équipe

Assurer une bonne coordination entre l'équipe des propriétaires de produits et l'équipe informatique

Développer des outils de surveillance des données

Gérer la gestion des données avec des catalogues de données et des listes de lignage des données

Garantir la qualité et la disponibilité des données avec des KPI (pour les données d'entrée et de sortie)

Identifier et résoudre les problèmes de données (en collaboration avec l'équipe informatique)
Ce que nous offrons :
Vous aurez l'opportunité de rapidement prendre plus de responsabilités, de participer à des projets stimulants et précieux, de communiquer directement avec nos équipes informatiques, de stratégie d'investissement et de science des données, à la pointe de l'IA pour l'économie et la finance. Vous rejoindrez également une équipe dynamique qui aime organiser des événements et des activités après le travail.
Preferred experience
First successful experience in project management

Have a data-driven culture

Understand databases structures and architectures

Knowledge about Data Science techniques and models

Knowledge about data pipelines and processes

Programming skills: Strong level in Python (including OOP) and SQL

Reactiveness to address data issues

Strong interest for Economics and Finance

Good communication skills

Fluent in English
QuantCube recruits and recognises all talents.
---
Première expérience réussie en gestion de projet

Avoir une culture axée sur les données

Comprendre les structures et architectures de bases de données

Connaissances sur les techniques et modèles de Data Science

Connaissances sur les pipelines et processus de données

Compétences en programmation : Maîtrise avancée de Python (incluant la programmation orientée objet) et de SQL

Réactivité pour résoudre les problèmes de données

Fort intérêt pour l'économie et la finance

Bonnes compétences en communication

Maîtrise de l'anglais
QuantCube recrute et reconnaît tous les talents.
Recruitment process
Meet the Recruiter and Director of Data Analytics (~30 min)

Technical interview - Use Case (~1h)

Meet the co-founders (~1h)
Questions and answers about the job