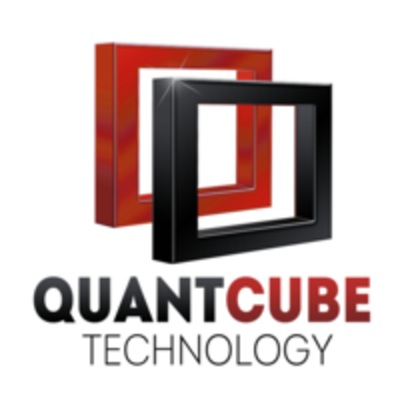 QuantCube Technology
Intern Sales Support
Education:
Master's Degree
Who are they?
QuantCube Technology uses artificial intelligence and big data analytics to deliver real-time macro-economic insights since 2013.
The firm operates one of the largest alternative data lakes in the world, processing more than 14 billion data end points. Sources encompass news, social media, satellite data, professional networks and consumer reviews, as well as shipping and flight traffic.
QuantCube's macroeconomic indicators, which include economic growth, inflation, employment and international trade, correlate highly with official data and significantly beat the consensus. Financial institutions using QuantCube data benefit from real-time insight, often ahead of official numbers, which they can use to inform their investment strategies.
Headquartered in Paris, QuantCube employs a diverse international team with expertise in multilingual NLP, deep learning and machine learning techniques. The company's shareholders include Moody's and Caisse des Dépôts and its R&D in computer vision has been partially funded by the European Space Agency (ESA) and French government space agency (CNES).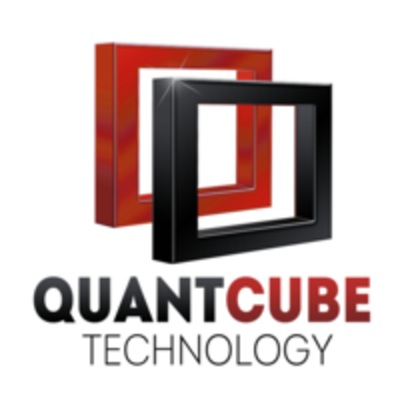 Discover QuantCube Technology
Let's go!
Rencontrez Thanh Long, CEO
Job description
In order to strengthen client experience and retention we are looking for a detail-oriented person with strong communication and people skills to join our Client Success team.
Responsibilities for the role include…
You will be working closely with Europe and US Sales Team to assist client/prospect engagement actively

Proactively engage with customers to identify upsell opportunities and act as advisor to customers to ensure they are leveraging the solution effectively

Onboarding: You will be assisting with client onboarding and training for QuantCube clients by participating in demos and providing product documents post-pitching.

User Satisfaction: Ensure a positive customer experience, help answer client questions during trial period and track client'sfeedback as an input for the product development team.

You will be responsible for logging information into our CRM to maximize client satisfaction and retention.

As a part of rapidly growing international FinTech, you will collaborate cross-functionally with internal QuantCube Teams (product, operations, sales, marketing) in France and the US.
---
Afin de renforcer l'expérience client et la rétention, nous recherchons une personne soucieuse du détail avec de solides compétences en communication et en relations interpersonnelles pour rejoindre notre équipe de Succès Client.
Les responsabilités pour ce poste incluent :
Vous travaillerez en étroite collaboration avec l'équipe de vente en Europe et aux États-Unis pour soutenir activement l'engagement des clients/prospects.

Engagement proactif avec les clients pour identifier les opportunités de vente additionnelle et agir en tant que conseiller pour garantir qu'ils tirent pleinement parti de la solution.

Intégration : Vous participerez à l'intégration et à la formation des clients de QuantCube en participant aux démonstrations et en fournissant des documents sur le produit après la présentation.

Satisfaction des utilisateurs : Assurer une expérience client positive, aider à répondre aux questions des clients pendant la période d'essai et suivre les retours des clients comme une contribution à l'équipe de développement de produits.

Vous serez responsable de consigner des informations dans notre CRM pour maximiser la satisfaction et la fidélisation des clients.
En tant que membre d'une FinTech internationale en plein essor, vous collaborerez de manière transversale avec les équipes internes de QuantCube (produit, opérations, ventes, marketing) en France et aux États-Unis.
Preferred experience
You are at least in your third year of Bachelor or in masterin a Business School

Previous internship experienceis a plus.

Self-starter with strong problem-solving skills

Strong MS Office skills required, including proficiency with Excel and PowerPoint.

Excellent oral and written communication skills in English and French are required.

Demonstrate strong interest in building and maintaining strong relationships with clients and colleagues.

Strong interest in economics, finance or sustainable finance.
QuantCube recruits and recognises all talents.
---
Vous êtes au moins en troisième année de licence ou en master dans une école de commerce.

Une expérience de stage précédente est un avantage.

Autonome avec de solides compétences en résolution de problèmes.

Solides compétences en MS Office requises, notamment une maîtrise d'Excel et de PowerPoint.

Excellentes compétences en communication orale et écrite en anglais et en français sont requises.

Démontrer un fort intérêt pour établir et entretenir des relations solides avec les clients et les collègues.

Un vif intérêt pour l'économie, la finance ou la finance durable.
QuantCube recrute et reconnaît tous les talents.
Recruitment process
Meet the recruiter and Senior Account Manager (~30 min)

Technical Interview - Use Case (~1h)

Meet the co-founders (~30 min)
Questions and answers about the job
Other Customer Success jobs
These job openings might interest you!