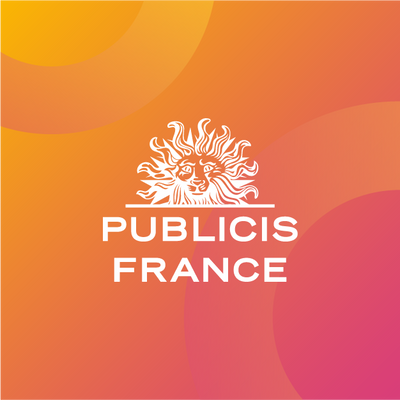 Publicis France
Data Engineer - Senior Associate (F/H)
This position was filled!
Who are they?
Leader français du marketing, de la communication et de la transformation digitale des entreprises, le groupe Publicis s'appuie sur un modèle unique qui allie créativité, technologie, médias avec au cœur la data.
Présidé par Agathe Bousquet, Publicis Groupe en France est une Talent company riche de plus de 5 000 collaborateurs, répartis dans 26 agences, qui accompagnent près de 600 clients.
En France, le groupe est organisé autour des activités de création avec les agences Publicis Conseil, Marcel, Leo Burnett Paris, Saatchi & Saatchi, Publicis Consultants, PublicisLive, Carré noir, Publicis Luxe, Prodigious, Razorfish. Le groupe est également un acteur puissant des medias avec ses agences Publicis Media, Starcom, Zenith, Spark Foundry, Blue449, Performics. Enfin il intervient dans la transformation numérique avec Publicis Sapient, et dans la data avec Epsilon. Ainsi grâce à une puissante alchimie, de la créativité et de la technologie, Publicis pilote la transformation des entreprises sur toute la chaine de valeur.
La responsabilité sociétale de l'entreprise (RSE) irrigue tous ces métiers et fait partie intégrante de la stratégie globale de Publicis. Le groupe est par ailleurs le premier réseau en nombre d'agences à avoir obtenu le label RSE Agences Actives délivré par l'AACC avec 12 agences labellisées.
Publicis, c'est aussi « Viva la différence ! ». Persuadé que la diversité est un puissant moteur de créativité et de performance, Publicis s'engage sur de nombreux sujets pour promouvoir l'égalité des chances et renforcer l'égalité des origines. Le groupe est convaincu que la somme de ses différences fait sa richesse.
Job description
Role
As a Senior Associate with our Data Engineering group, you will be responsible for the design and implementation of high end software products/services that enables the enterprise scale digital transformation of many of the biggest companies in the world.Your role will be focused on delivering solutions that leverage large scale data ingestion, processing, storage/querying, in-stream & batch analytics. As part of a team, you will deliver world-class solutions designed by our senior architects by estimating, designing, coding, testing, deploying and ensuring scalability and performance using the latest frameworks and platformsYou will also be involved in building technology prototypes for validation and assess technical designs for functional & non-functional completeness.As a hands-on technologist with a strong programming background you will be excited to join a super talented and supportive community of Data Engineers who are passionate about building the best possible solutions for our clients and endorse a culture of life-long learning and collaboration.
What you'll bring:
• Good experience with Data related technologies, to include Big Data and data-related Cloud services (AWS / Azure / GCP)• Good Hands on experience in at least one distributed data processing framework e.g. Spark (Core, Streaming, SQL), Storm, Flink etc• Expertise with one or more of Java (preferable) Scala and Python programming languages• Good data modelling experience to address scale and read/write performance• Hands-on working knowledge of NoSQL and MPP data platforms like Hbase, MongoDb, Cassandra, AWS Redshift, Azure SQLDW, GCP BigQuery etc.• Working knowledge of data platform related services on at least 1 Cloud platform to cover IAM and data security• Hands-on skills building DevOps pipelines for data solutions, including automated testing
Preferred experience
You have a Bachelor's/Master's Degree in Computer Engineering, Computer Science, or a related field
You enjoy client facing and/or consulting roles
You are fluent in French (verbal and written, business environment, complex concepts) as well as English
You have good communication and presentation skills
You have good general analytical and problem solving skills
You pick up new technologies quickly, compare/contrast by way of POCs as well as research
You are a self-starter who requires minimal oversight and are able to prioritize and manage multiple tasks
You also likely have some of the following:• Sound awareness of the larger data technology ecosystem including Hadoop, open-source frameworks as well as cloud services across batch and stream processing• Experience of tuning and optimizing big data solutions• Experience of data security (at-rest/in-transit)• Knowledge of distributed messaging frameworks like ActiveMQ / RabbiMQ / Solace/ Kafka, search & indexing and Microservices architectures• Exposure to data governance, catalog, lineage and associated tools• A certification in one or more cloud platforms or big data technologies• Demonstrated active participation in the Data Engineering thought community (e.g. blogs, key note sessions, POV/POC, hackathons)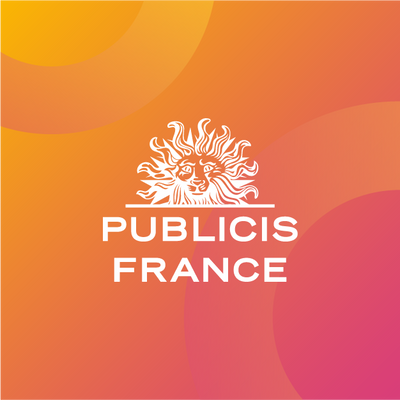 Publicis France
Interested in this job?
Questions and answers about the job