Hyper growth 📈
Enjoy a dynamic professional experience and take on new challenges every day
Onboarding & training 📖
All our employees benefit from onboarding from day one and access to training throughout their career with the company.
Working environment ✨
Bright offices ideally located in the heart of Paris & Montreal's Mile End. What's more, a budget for home equipment is offered to each of our employees.
Perks 🤝
Swile meal vouchers, 50% subsidized Navigo pass, stock options, Btogreen, etc.
Stock Options 💰
We offer all our full time permanent employees stock at the validation of their probation period. The amount varies according to job level, and every promotion comes with a regranting!
Work from Anywhere 🌐
We have a program for all our permanent employees, offering the opportunity to work for several weeks outside the country.
Career growth opportunities
At Potloc, we encourage each employee to think about their professional development according to their strengths, desires and company needs. With the company's growth, career opportunities abound:
Like Mathieu who started as an intern and now manages a team of strategists, social media specialists
Like Emma who, thanks to her expertise in market research, was able to evolve from the Customer Success team to that of Sales Engineer
Like Emily from the Finance team who left Montreal to live an international experience in our Parisian offices
Training
We have a Learning & Development department for which training, knowledge sharing and skills development of our teams are essential.
Each newcomer benefits from a complete onboarding process in order to be accompanied on the handling of our tools, our internal processes and the overall knowledge of our environment.
Upon starting, learners have the opportunity to be enriched with a catalog of content accessible in a space dedicated to Learning. (Media, Podcast, E-learning, Books. Workshop Calendar, etc…). Also, training as well as lunch & learn are organized regularly.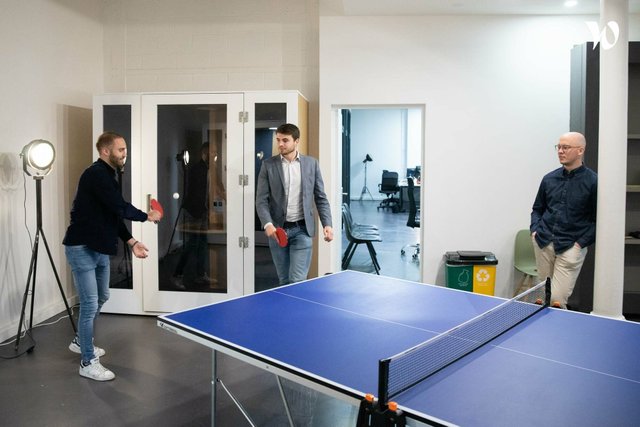 Sharing moments :
Our office life is punctuated by many collective moments.At Potloc, we like to meet over a drink, celebrate small and big wins, share our knowledge but above all for the pleasure of being together.
Among our favorite moments:
👨‍👩‍👧‍👦 Team building
🥐 Welcome breakfast
🧠 Lunch & Learn
🍹Afterwork
☀️ Offsites