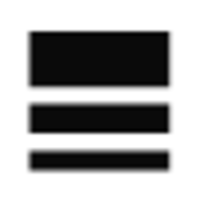 Platform.sh
Director, Tax
Experience:
Not specified
This position was filled!
Who are they?
Platform.sh is a unified, secure, enterprise-grade platform for building, running and scaling fleets of websites
and applications.
We believe in a future where digital infrastructure is at once everywhere and invisible. Where innovation is possible without technical barriers and with reduced impact on our environment.
Platform.sh is a VC-backed scale-up headquartered in Paris with employees across three continents. Among our clients you can find key accounts, such as Vivienne Westwood, British high-end fashion retailer Reiss, the Canadian Football League, the British Council, Parc Asterix, Seloger.com, the German startup Flixbus or the South-American El Universo.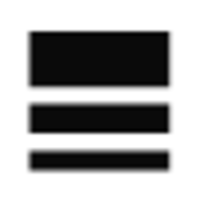 Let's go!

Job description
About Platform.sh
Platform.sh is a remote-first global workforce with roots in France. From the onset, our founders are committed to a better way, and that common thread continues today in each of our staff. We're inspired by a future where digital infrastructure is everywhere and invisible. Where innovation and collaboration can easily flow, without technical barriers.
A collective with diverse backgrounds, we work together to test, innovate, and challenge one another, finding new ways to reimagine digital experiences. We're here to help our customers thrive.
Bring your experience to our team, and help us build a better way.
Position Summary
As the Director,Tax, you will monitor all tax matters to support our international growth. Although mainly in Europe and North America, we are already doing business in 36 countries. Interested in managing and coordinating international tax experts to address various tax matters in coordination with our procurement, sales and accounting teams, this position will allow you to acquire/use a wide range of Tax expertise, from contracts to Corporate and Stock Options tax matters. This is a newly created role that reports directly to our Chief Financial Officer.
You will thrive and expand your skills as the group grows and expands in new countries and/or complete M&A transactions.
You can either work remote or from our office in Paris, France. We have a preference for applicants located West-Europe or East-North America but will consider applicants from other locations.
What you can expect to do on a daily basis
Monitoring the tax matters of all legal entities and tax advisors worldwide (currently France, US, Canada, Australia, UK, Germany)

Reviewing and improving our global tax structure and intercompany transactions

Managing Share based payment taxes

Supporting the business for all tax-related topics (VAT, withholding taxes, local applicable taxes, …)

Maintaining a permanent tax regulatory watch/update for all the countries in which Platform.sh operates

Performing tax planning and tax forecasts for all the entities, based on business forecasts and subsidiary opening plan

Contributing to tax result calculation

Contributing to tax subvention calculation (e.g. tax research credit)

Coordinating the relationship with tax administrations
What you bring
A caring mindframe and an empathetic spirit. The ability to think from other perspectives is a tool we ask of all employees

Master's degree in tax law, international tax or finance/accounting with a specialization in tax

At least 8 to 10 years of experience, ideally with a first experience in a tax consulting firm + an additional experience in a corporate as a Tax specialist

Proven exposure to international tax matters and experience in coordinating local advisors

Autonomous, rigorous and excellent interpersonal skills

Fluency in English, as well as exposure to an international environment

Excellent verbal and written communication abilities across

all levels of an organi

zation

Strong leadership skills with a dedication to driving and achieving results
Nice to have
Experience operating in high growth environments, ideally in the technology/SaaS industry

Speaking also French and/or German/Spanish
This is a remote job. Work from anywhere!
We're a worldwide, distributed team looking for the best talent. Our remote model has been in practice and thriving since 2014. To us, remote work means flexibility and having truly diverse, global teams. Work from home or from our Paris office, we have it all.
Company perks and benefits
Leadership that cares.

A global team, rich with culture and diversity.

An open work environment where your voice is encouraged. We can always find ways to do better and look forward to hearing your ideas.

A product you can believe in. We're changing the way companies develop and manage their web applications.

Wellness stipend of US $300 a year

Professional development budget of US $800.

Tandem – a pool of linguists from around the world willing to help each other work on learning new languages.

Office budget of US $3,000 at hire, (A computer is mandatory but spend the rest on things that help you work, from headphones to a wifi extender.) and a welcome kit of branded swag

A yearly global gift exchange - get paired up with someone 3,000 miles or kilometers away, and share a part of your home

We're voted as

A Best Place to Work

by 96% of our employees.

Company wide DE&I initiative that you can be a part of

Yearly, international, company and team meetups (when we're not experiencing a pandemic).

Fair PTO based on your country's standards.

Inclusive parental leave (timeline is country-dependent).

Remote working/flexibility.

Healthcare, dental, and vision (US, CA, UK and FR staff only).

Matched contributions to 401K/RRSP (US and Canada staff only).

Company shares (discretionary).
About our recruitment process
We don't expect a great hire to meet every requirement we have listed. If you can see yourself elevating the team we want to hear your story. Few of us would be here had we not taken a chance.
You can expect 1-4 interviews on Google Meet. We leave the process fairly customizable to teams and roles, so in some scenarios we're able to streamline the process to have minimal rounds. Expect a higher number of rounds for director-level roles and above.
You'll also have the opportunity to schedule virtual coffee chats with potential future peers during the recruitment process to see if you can envision working together. Use interview and coffee time to make sure the company aligns with what you're looking for in working environment.
All roles require background checks.
About our product
A unified, secure, enterprise-grade platform with which to build, run, and scale fleets of websites and applications. Platform.sh is trusted by 5,000+ organizations globally to create the best digital experiences.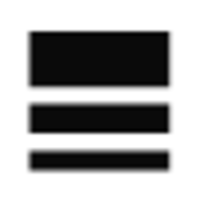 Platform.sh
Interested in this job?
Questions and answers about the job